Associate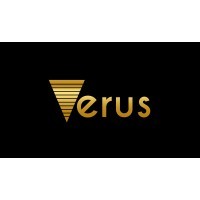 Verus Human Optimization
Sales & Business Development
Canada
Posted on Friday, September 15, 2023
We are actively seeking talent who can double or triple up as coaches/ mentors/ management consultants. Rates are good for all 3 dimensions. Hours are flexible and based on availability.

Our associates serve NGOs and Series A, B and seed Technology. We provide NGOs with progressive Neurotherapies, plus business consulting pro Bono.

As an associate you work with clients who are disruptors in industry. You bring entrepreneurial insights, industry experience and human development skills to the table. You are excited to develop your own models and are committed to lifelong learning.

You are certified, with proven track record in any of the following: leadership, strategy, financial markets, talent procurement, organizational management, marketing, sustainability, intimacy and holistic coaching.

You have a keen interest in neuroscience and biohacking, and are excited to work within a progressive ecosystem that acts as a catalyst for leaders in innovation.

Our partners are in non dilutive funding, brain technology, biometrics, and series A to E brand activation.
We are a new era consulting house recognized by Collision 💥 as one of Canadas top 500 hottest tech startups of 2023. Our technology offers a unique opportunity to accelerate the integration of new systems and mindsets.