Chercheur Scientifique Staff | Staff Research Scientist, Generative 3D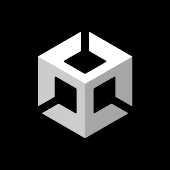 Unity Technologies
Montreal, QC, Canada
Posted on Wednesday, October 11, 2023
L'opportunité
Façonnez l'avenir de la créativité pilotée par l'IA chez Unity!
Unity Muse est notre nouvelle plateforme d'IA qui accélère la création d'applications et d'expériences en 3D en temps réel, notamment les jeux vidéo et les jumeaux numériques. Notre mission est de renforcer les capacités des créateur(rice)s en développant des modèles d'IA révolutionnaires qui transformeront et élèveront leur façon de créer avec Unity.
Nous sommes à la recherche d'un(e) Chercheur(se) Scientifique Staff exceptionnel(le) qui rejoindra notre équipe Muse 3D générative. Dans ce nouveau rôle, vous serez au cœur de nos efforts pour mettre au point des approches innovantes qui contribuent à permettre la création de contenu 3D à grande échelle.
Ce que vous allez faire
Rechercher et développer de nouveaux algorithmes et des pipelines d'apprentissage automatique dans le domaine de la modélisation générative 2D et 3D
Travailler en étroite collaboration avec nos équipes de chercheur(se)s et de développeur(se)s
Ce que nous recherchons
Une persone poursuivant ou possédant un doctorat. en informatique, en mathématiques, en statistiques ou en génie électrique.
Des bases solides dans les modèles génératifs (GAN, LDM, etc.)
Une expérience avec les infrastructures DL, notamment PyTorch, TensorFlow ou JAX
Une aisance avec l'infographie 3D
Vous avez peut-être également
Une recherche publiée dans des conférences de premier plan telles que CVPR, ICCV, ECCV, NeurIPS, ICML, SIGGRAPH ou Eurographics
Une connaissance de la théorie et de la pratique des algorithmes de rendu neuronal
Une expérience de travail avec des fournisseurs infonuagique tels qu'AWS, GCP ou Azure
Renseignements complémentaires
Aucune aide à la relocalisation internationale n'est offerte pour ce poste.
La vie chez Unity
Unity (NYSE: U) est la plateforme la plus utilisée au monde pour la création et l'exécution interactive de contenu 3D en temps réel (RT3D). Des créateur(rice)s, notamment des développeur(se)s de jeux vidéo, des artistes, des architectes, des concepteur(rice)s automobiles, des cinéastes et bien d'autres professionnel(le)s, utilisent Unity pour donner vie à leurs projets. Unity constitue la base sur laquelle sont créés les contenus numériques les plus remarquables au monde. Plus précisément, la plateforme de Unity offre un ensemble complet de solutions logicielles pour créer, exécuter et monétiser du contenu interactif 2D et 3D en temps réel pour les téléphones mobiles, les tablettes, les ordinateurs, les consoles et les appareils de réalité augmentée et de réalité virtuelle.
D'après un classement mixte des 1 000 meilleurs jeux disponibles sur le Google Play Store et l'App Store d'Apple, au quatrième trimestre 2022, plus de 70 % de ces jeux mobiles ont été réalisés avec Unity. En 2022, les applications Made with Unity comptaient plus de 4 milliards de téléchargements par mois. Pour en savoir plus, consultez le site www.unity.com.
Unity est un employeur fier de garantir l'égalité des chances. Nous nous engageons à favoriser un environnement inclusif et innovateur et à célébrer nos employés à travers l'âge, l'ethnicité, la couleur, l'ascendance, l'origine nationale, la religion, le handicap, le sexe, l'identité ou l'expression de genre, l'orientation sexuelle ou tout autre statut protégé conformément à la loi applicable. Nos différences sont des forces nous permettant de répondre aux besoins croissants et évolutifs de nos clients, partenaires et collaborateurs. Veuillez remplir ce formulairesi vous nécessitez des accommodations particulières pour rendre votre expérience d'entrevue agréable et positive.
Les chasseurs de têtes et les agences de placement ne peuvent pas envoyer de CV sur ce site ni directement aux gestionnaires. Unity n'accepte pas de CV non sollicités provenant de chasseurs de têtes ou d'agences. Unity ne paiera aucuns frais à une agence ou à une entreprise tierce qui n'a pas signé d'entente avec elle.
Votre vie privée nous tient à cœur. Veuillez prendre le temps de consulter nos politiques de confidentialité relatives aux prospects et aux candidats. Pour toute question relative à la protection de votre vie privée, veuillez communiquer avec nous à l'adresse suivante : DPO@unity.com.
_______
Shape the future of AI-driven creativity at Unity!
Unity Muse is our new AI platform that accelerates the creation of real-time 3D applications and experiences like video games and digital twins. Our mission is to empower creators by developing groundbreaking AI models that will transform and elevate the way they create with Unity.
We are looking for an outstanding Staff Research Scientist to join our Muse Generative 3D team. In this new role, you will be at the heart of our efforts to pioneer innovative approaches that contribute to enabling 3D content creation on a large scale.
What you'll be doing
Research & develop novel algorithms and machine learning pipelines in the field of Generative 2D and 3D modelling.
Partner closely with our teams of researchers and engineers.
What we're looking for
Pursuing or has a Ph.D. in Computer Science / Mathematics / Statistics / Electrical Engineering.
Strong foundation in generative models (GANs, LDMs, etc.).
Strong background in computer graphics and/or computer vision.
Experience with DL frameworks such as PyTorch, TensorFlow or JAX.
Comfortable with 3D computer graphics.
You may also have
Published research at leading conferences such as CVPR, ICCV, ECCV, NeurIPS, ICML, SIGGRAPH or Eurographics.
Familiarity with the theory and practice of neural rendering algorithms.
Experience working with cloud providers such as AWS / GCP / Azure.
Life at Unity
Unity (NYSE: U) is the world's leading platform for creating and operating real-time 3D (RT3D) content. Creators, ranging from game developers to artists, architects, automotive designers, filmmakers, and others, use Unity to make their imaginations come to life. Unity is the foundation upon which the world's most powerful digital content is created. Specifically, Unity's platform provides a comprehensive set of software solutions to create, run and monetize interactive, real-time 2D and 3D content for mobile phones, tablets, PCs, consoles, and augmented and virtual reality devices.
In the fourth quarter of 2022, more than 70% of the top 1000 mobile games were made with Unity as derived from a blended number of the top 1000 games in the Google Play Store and Apple App Store. In 2022, Made with Unity Applications had more than 4 billion downloads per month. For more information, please visit www.unity.com.
Unity is a proud equal opportunity employer. We are committed to fostering an inclusive, innovative environment and celebrate our employees across age, race, color, ancestry, national origin, religion, disability, sex, gender identity or expression, sexual orientation, or any other protected status in accordance with applicable law. Our differences are strengths that enable us to support the growing and evolving needs of our customers, partners, and collaborators. If there are preparations or accommodations we can make to help ensure you have a comfortable and positive interview experience, please fill out this form to let us know.
This position requires the incumbent to have a sufficient knowledge of English to have professional verbal and written exchanges in this language since the performance of the duties related to this position requires frequent and regular communication with colleagues and partners located worldwide and whose common language is English.
Headhunters and recruitment agencies may not submit resumes/CVs through this website or directly to managers. Unity does not accept unsolicited headhunter and agency resumes. Unity will not pay fees to any third-party agency or company that does not have a signed agreement with Unity.
Your privacy is important to us. Please take a moment to review our Prospect and Applicant Privacy Policies. Should you have any concerns about your privacy, please contact us at DPO@unity.com.
International relocation support is not available for this position.
#LI-AR1 #SEN