Head of Department - Pipeline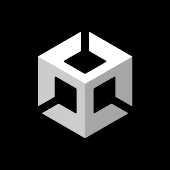 Unity Technologies
Australia · Remote
Posted on Thursday, July 20, 2023
The Opportunity
We are recruiting for the Head of Department – Pipeline to join the Wētā Digital at Unity Management team, reporting to the Director of Technology of Wētā Digital. The Pipeline Department leads and contributes to cornerstone projects on the R&D roadmap project as well as maintains an extensive list of libraries, plugins, and tools. The department is made up of multiple fields across six teams.
We're looking for someone with leadership and management experience, confident in building and fostering excellent leaders, and who empowers them to do their job. The Pipeline Head of the Department guides, advises, and collaborates. The focus of the role will be to work with the department leads and teams, Senior leadership within other departments of Wētā Digital and Wētā FX, Production, Project, and Crew managers to set direction and priorities, to unblock, and resolve conflict.
This is a tactical role, rather than a technical role. We are looking for someone who has a proven understanding of the technologies used at Wētā Digital and has an eye on what's happening within the industry as a whole. You'll be happy to set strategic direction while your crew delves into the detail.
Please note that this role is situated in Wellington, New Zealand.
What you'll be doing:
Ensuring the Pipeline Department is a safe, effective, and rewarding place to work
Growing and strengthening an outstanding team passionate about delivering the best tooling for Weta's VFX artists.
Delivering quality software that aligns with the studio's strategies and technical roadmap
Ensuring the Department has the appropriate crew to deliver on the roadmap and maintain its large collection of libraries, plugins, and tools* Working with the department and the wider R&D to define and maintain extraordinary processes and standards – both technical and managerial
Mentoring Leads within the department
What we are looking for:
Collaboration with the Director of Technology, Head of Departments, and Wētā FX leadership to develop a technical strategy for the studio and a roadmap that delivers it
HOD to work with their department and others to define, implement, and deliver projects at scale
Identify missing skills and launch training initiatives to remedy them. Elevate skills within the team through mentoring and coaching.
Build strong client and internal relationships at all levels of the business.
Effectively lead team members, helping them improve in their fields and ensuring they have a stimulating and challenging career path. You'll have an understanding of what makes teams successful and what role a manager can play in that process.
You Might also have:
Experience/background in the Visual Effects (VFX) industry
Familiarity with USD - Universal Scene Description
Only domestic relocation support is available for this position.
Immigration - Work visa/immigration sponsorship is not available for this position.
Life at Unity
Unity (NYSE: U) is the world's leading platform for creating and operating real-time 3D (RT3D) content. Creators, ranging from game developers to artists, architects, automotive designers, filmmakers, and others, use Unity to make their imaginations come to life. Unity's platform provides a comprehensive set of software solutions to create, run and monetize interactive, real-time 2D and 3D content for mobile phones, tablets, PCs, consoles, and augmented and virtual reality devices.
In the fourth quarter of 2021, Unity had, on average, 3.9 billion monthly active end users who consumed content created or operated with its solutions. The applications developed by these creators were downloaded, on average, five billion times per month in 2021. For more information, please visit www.unity.com.
Unity is a proud equal opportunity employer. We are committed to fostering an inclusive, innovative environment and celebrate our employees across age, race, color, ancestry, national origin, religion, disability, sex, gender identity or expression, sexual orientation, or any other protected status in accordance with applicable law. Our differences are strengths that enable us to support the growing and evolving needs of our customers, partners, and collaborators. If there are preparations or accommodations we can make to help ensure you have a comfortable and positive interview experience, please let us know.
Headhunters and recruitment agencies may not submit resumes/CVs through this website or directly to managers. Unity does not accept unsolicited headhunter and agency resumes. Unity will not pay fees to any third-party agency or company that does not have a signed agreement with Unity.
#LI-ST2 #SEN