VP, People (Distributed - Canada)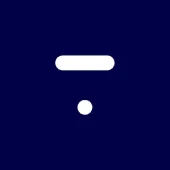 Thinkific
People & HR
Victoria, BC, Canada
Posted on Saturday, September 9, 2023
Thinkific is a software platform that gives anyone the ability to easily create and sell online courses, build vibrant communities, and monetize memberships. We believe in impactful and innovative work: our team of 250+ Thinkers is building and expanding an incredible product that empowers Creator Educators and businesses around the globe while working collaboratively to learn, grow, and succeed together. Join us to see how we're building one of the best workplaces in Canadian tech!
We believe every candidate should have a fair, inclusive, and overall great experience when exploring a new role with Thinkific. That starts with outlining our hiring process so you know what to expect every step of the way—click here to learn more: https://thnk.cc/whattoexpect
Are you an innovative and strategic leader who has guided People teams to empower and support employees across a business to meet their full potential? Are you passionate about pushing the boundaries of what it means to be people-first in pursuit of aligned company growth? We're looking for a VP, People to join us at Thinkific.
In this role you will act as a strategic partner to the business leading our People strategy in pursuit of building a high-performing and engaged team that drives company growth. You will enable Thinkific to scale productivity and morale in the face of ever-growing complexity. The VP, People will lead the People team through delivering an incredible end-to-end journey for our Thinkers: from employer branding and talent acquisition through to people business partnerships and talent development. Reporting to the President, you'll play a critical role in advising our executive and senior leadership team on People initiatives and needs.
Travel may be involved depending on the location in Canada of the successful candidate. The successful candidate will work in a hybrid model, with a combination of in-office at Thinkific's Vancouver HQ and flexible location work.
Your goal will be to propel our team of Thinkers to new heights in terms of both their career growth and their impact on our company. Here's how you'll accomplish this:
Utilize your people-first approach to build and execute a People Strategy that aligns with Thinkific's mission, strategy, and core values
Lead the company in building a high-performing, engaged team by setting and achieving ambitious goals our team can execute effectively and that impact business performance, while ensuring the team is engaged and living Thinkific's core values
Partner with our Senior Leadership Team to ensure buy-in and alignment on People Strategy and initiatives
Provide strategy and oversight while guiding the People Team to partner with our leaders on areas such as Talent Acquisition, Performance Management, Learning & Development, Onboarding, Career Growth, Engagement, Organizational Development, Total Rewards, Immigration, Offboarding, and HR Compliance
Serve as a leader of culture and engagement across the company showcasing strong communication and change management
Support the creation and expansion of our people programs, including but not limited to diversity, equity, inclusion and belonging, learning and development, and compensation and benefits
Own People team success metrics such as Goal Attainment, percentage of team members meeting and exceeding expectations, employee Net Promoter Score (eNPS), regrettable employee churn, and speed to correct hire, as well as oversee budgets and communications (up and down) for the People team
The person we have in mind likely:
Has 10+ years of experience in People/Human Resources focused roles, with at least 5 years at the leadership level
Is known as a trusted leader and advisor who possesses strong business acumen with a track record of strategic planning to support People teams and company-wide goals
Is an excellent communicator and strong storyteller who is compelling while speaking to complex ideas and visions with different audiences. They orchestrate shared values across various stakeholder groups and they're known as a culture carrier who reinforces and connects the culture and shared values across the candidate and employee lifecycles.
Prioritize business needs and employee needs through a balance of empathy and kindness for the team while driving business results
Is able to dig into spreadsheets to pull insights to make data-informed decisions
Can strategize and build People programs and processes to positively impact retention and engagement metrics, supported by strong communications and change management plans to support what they build
Can align company and People strategy to build a customized plan for Thinkific and does not default to best practices or what they have done in the past
Has integrity. They possess strong moral values and are able to speak hard truths
Loves to learn and grow. They've found (and keep looking for) ways to level up their skills in this field, whether that's through formal education, gaining professional experience, or maybe even building their own business
These things would also be nice, but we think you could learn them on the job:
A coach approach to leadership: they help others to build up their problem-solving toolkits and work to build thoughtful leaders
Experience leading diversity, equity, inclusion, and belonging programs
A background in successful project management
Knowledge of SaaS metrics and KPIs, and an understanding of how to support teams in pursuit of these goals
Experience with Topgrading Interviews, ideally leading Topgrading interviews at multiple levels
This is just our initial idea of who we're looking for! At Thinkific, we know that people have unique career journeys. If your experience is close to what we've described but you feel that you might be missing a few of the requirements, please still apply! We're also committed to providing a comfortable and accessible interview process for every candidate. If there are any accommodations our team can make throughout our hiring process (big or small), please let us know.
What you can expect if you join Thinkific:
An amazing team of talented, passionate, and kind Thinkers. Together, we've built an amazing culture—we're one of Canada's Top Small & Medium Employers!

The chance to build, improve, and innovate on a platform that's driving positive impact—we already support 50,000+ active creators in over 165 countries.

A competitive compensation package. This includes your base salary, equity, and an Employee Share Purchase Plan, on top of some great perks.

Comprehensive benefits starting on Day 1. We have health, vision, and dental coverage for you and your family, plus $3000 for mental health care and a health or personal spending account.

A flexible work environment—choose to work from home, at our Vancouver HQ, a co-working space, or anywhere there's wifi for a change of scenery.

An open vacation policy and flexible work environment. Our team takes a minimum of 4 weeks vacation each year and makes work fit into their lives (not the other way around).

Career growth. We put an emphasis on your development with our annual $1500 USD Learn and Grow fund, training, mentorship, coaching, and internal promotion opportunities.

A home office setup. You'll be ready to succeed with a company-owned Macbook Pro and a budget to get a desk, chair, or any accessories to help you work comfortably and productively.

Generous parental leave top-ups for up to 32 weeks, as well as fertility coverage through our group benefits plan.

A place where you can bring your whole self to work. We know that different perspectives lead to amazing ideas, more innovation, and, ultimately, our success as a company. We welcome applicants of all backgrounds, experiences, beliefs, identities, and statuses. Whoever you are—we can't wait to meet you!