Staff Product Designer (Distributed - Canada)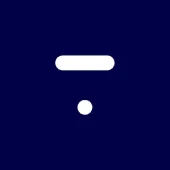 Thinkific
Product, Design
Canada
Posted on Thursday, July 20, 2023
Thinkific is a software platform that gives anyone the ability to easily create and sell online courses, build vibrant communities, and monetize memberships. We believe in impactful and innovative work: our team of 250+ Thinkers is building and expanding an incredible product that empowers Creator Educators and businesses around the globe while working collaboratively to learn, grow, and succeed together. Join us to see how we're building one of the best workplaces in Canadian tech!
We believe every candidate should have a fair, inclusive, and overall great experience when exploring a new role with Thinkific. That starts with outlining our hiring process so you know what to expect every step of the way—click here to learn more: https://thnk.cc/whattoexpect
Are you a passionate and accomplished product designer who is driven to deliver an amazing experience for your users? We're looking for a Staff Product Designer to join us at Thinkific.
As a Staff Product Designer at Thinkific, you will hold a vital and influential role in shaping the user experience, with a clear mandate to guide initiatives toward success for our customers and our business within the Research and Development team and across Thinkific. You will take complete ownership of a significant part of the user experience and forge a collaborative relationship with key stakeholders from Product Management and Engineering to shape the direction of our most vital experiences. Reporting to the VP of Experience Design and Research, you will determine how the Design team interacts and collaborates with other cross-functional teams, ensuring a seamless integration of design thinking throughout the organization.
Your goal will be to lead within the design function by facilitating outcomes alongside Product Managers and Engineers on our most important initiatives to deliver high-quality results for the Thinkific customer experience. Here's how you'll accomplish this:
Move through problem statements, napkin sketches, solution hypotheses and rapid prototypes to high fidelity design specs in a timely manner without sacrificing quality
Facilitate design workshops for cross-functional teams
Influence experience design direction based on quantitative and qualitative research techniques that inform everything from product innovation to usability optimizations
Work within an established design system, while bringing your unique insights and perspective to challenge and the status quo and improve systems when needed
Drive strategic initiatives by leading and contributing to strategic projects (including AI-focussed initiatives) to deliver innovative solutions
Advocate for the customer experience while considering and balancing differing opinions, especially when deadlines are looming
Frame your work within the bigger picture with the desire to make things better — You'll consider the impact of a feature on our overall product or a step within our process
Collaborate with and mentor other Product Designers to continuously improve Thinkific's design practice
The person we have in mind likely:
Has 5+ years of experience in a Product or Experience Design role
Shares a strong portfolio of design work that clearly articulates their role in each project and shows their ability to apply critical thought
Demonstrates experience in qualitative and quantitative user research techniques and the ability to leverage data to both make and measure decisions
Has experience working with various stakeholders and teams including Product, Support, Marketing, and Engineering
Possess excellent verbal and written communication skills to host design critiques and present their work to stakeholders
Loves to learn and grow! They've found (and keep looking for) ways to level up their skills in this field, whether that's through formal education, gaining professional experience, or maybe even building their own business
These things would also be nice, but we think you could learn them on the job:
Experience in planning and setting up user research programs and synthesizing research at scale
Experience in conducting heuristic evaluations on existing interfaces
An enthusiasm for AI! A passion for AI technologies or previous involvement in AI projects would be an asset

This is just our initial idea of who we're looking for! At Thinkific, we know that people have unique career journeys. If your experience is close to what we've described but you feel that you might be missing a few of the requirements, please still apply! We're also committed to providing a comfortable and accessible interview process for every candidate. If there are any accommodations our team can make throughout our hiring process (big or small), please let us know.
What you can expect if you join Thinkific:
An amazing team of talented, passionate, and kind Thinkers. Together, we've built an amazing culture—we're one of Canada's Top Small & Medium Employers!

The chance to build, improve, and innovate on a platform that's driving positive impact—we already support 50,000+ active creators in over 165 countries.

A competitive compensation package. This includes your base salary, equity, and an Employee Share Purchase Plan, on top of some great perks.

Comprehensive benefits starting on Day 1. We have health, vision, and dental coverage for you and your family, plus $3000 for mental health care and a health or personal spending account.

A flexible work environment—choose to work from home, at our Vancouver HQ, a co-working space, or anywhere there's wifi for a change of scenery.

An open vacation policy and flexible work environment. Our team takes a minimum of 4 weeks vacation each year and makes work fit into their lives (not the other way around).

Career growth. We put an emphasis on your development with our annual $1500 USD Learn and Grow fund, training, mentorship, coaching, and internal promotion opportunities.

A home office setup. You'll be ready to succeed with a company-owned Macbook Pro and a budget to get a desk, chair, or any accessories to help you work comfortably and productively.

Generous parental leave top-ups for up to 32 weeks, as well as fertility coverage through our group benefits plan.

A place where you can bring your whole self to work. We know that different perspectives lead to amazing ideas, more innovation, and, ultimately, our success as a company. We welcome applicants of all backgrounds, experiences, beliefs, identities, and statuses. Whoever you are—we can't wait to meet you!