Senior Director, Finance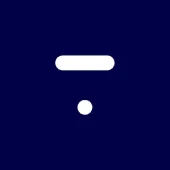 Thinkific
Accounting & Finance
Canada
Posted on Tuesday, April 11, 2023
Thinkific is a software platform that gives anyone the ability to easily create and sell online courses, build vibrant communities, and monetize memberships. We believe in impactful and innovative work: our team of 250+ Thinkers is building and expanding an incredible product that empowers Creator Educators and businesses around the globe while working collaboratively to learn, grow, and succeed together. Join us to see how we're building one of the best workplaces in Canadian tech!
We believe every candidate should have a fair, inclusive, and overall great experience when exploring a new role with Thinkific. That starts with outlining our hiring process so you know what to expect every step of the way—click here to learn more: https://thnk.cc/whattoexpect
Are you a passionate senior finance leader looking to join a fast-paced SaaS business to make a meaningful impact? We're looking for a Senior Director, Finance to join us at Thinkific.
As the Senior Director, Finance you will lead our accounting, financial reporting, tax & treasury teams. You will be responsible for ensuring the best practices in financial management and reporting as a public company while building the skills and experience of your team. You will strive to establish a financial team that is both a facilitator and a control function in providing strategic decision making support to our business leaders and maintaining strong processes and operating oversight. Reporting to the Chief Financial Officer (CFO), you will partner with internal teams and senior leaders on financial impacts of strategic decisions and ensure adherence to regulatory requirements.
Your goal will be to drive the financial management of the company. Here's how you'll accomplish this:
Provide strategic leadership and direction in all aspects of accounting operations, including accounts payable, accounts receivable, tax compliance, cash management, audits and internal controls

Work closely with business leaders and departments to accurately close the books and provide informative reporting that is meaningful for business decisions by the leadership team to support strategic plans

Plan and create foresight for business changes, including tax, to provide the accounting team a roadmap and maintain proactive alignment with the Financial Planning and Analysis (FP&A) team to minimize surprises from a budget and forecasting perspective

Attain better accountability for the business from department and business line reporting

Complete project based work around internal controls, systems and processes, while working with teams outside of finance on revenue recognition, billing and collection issues, and future revenue streams

Manage key vendor relationships including banking, auditors, tax advisors, equity management, enterprise resource planning (ERP), and others as they arise

Oversee public company reporting to ensure complete, accurate and timely reporting; Present quarterly reports to the Board

Work closely with our Chief Financial Officer (CFO), Senior Leadership Team, and VP, FP&A on forecasting and budgeting, and to evaluate business development and corporate capital market opportunities
The person we have in mind likely:
Has 5+ years of experience in a Senior Manager or Director level leadership role in finance and accounting at a public company

Has an accredited accounting designation (CPA, CA, CGA, CMA, etc.)

Possesses a solid understanding of software as a service (SaaS) metrics, monthly recurring revenue (MRR), average revenue per use (ARPU), lifetime value (LTV), customer acquisition cost (CAC)

Enjoys a collaborative work environment and has a successful track record leading an engaged, high performing team

Possesses solid problem-solving and decision-making skills, with an emphasis on collaboration, consensus and innovation

Has an extremely high bar for ethics and integrity with a keen attention to detail

Has grown a public company to continued profitability

Can ramp up quickly, provide recommendations, and use their forward-thinking skills to help shape and grow the finance team to suit the vision of the company
Loves to learn and grow. They've found (and keep looking for) ways to level up their skills in this field, whether that's through formal education, gaining professional experience, or maybe even building their own business
This is just our initial idea of who we're looking for! At Thinkific, we know that people have unique career journeys. If your experience is close to what we've described but you feel that you might be missing a few of the requirements, please still apply! We're also committed to providing a comfortable and accessible interview process for every candidate. If there are any accommodations our team can make throughout our hiring process (big or small), please let us know.
What you can expect if you join Thinkific:
An amazing team of talented, passionate, and kind Thinkers. Together, we've built an amazing culture—we're one of Canada's Top Small & Medium Employers!

The chance to build, improve, and innovate on a platform that's driving positive impact—we already support 50,000+ active creators in over 165 countries.

A competitive compensation package. This includes your base salary, equity, and an Employee Share Purchase Plan, on top of some great perks.

Comprehensive benefits starting on Day 1. We have health, vision, and dental coverage for you and your family, plus $3000 for mental health care and a health or personal spending account.

A flexible work environment—choose to work from home, at our Vancouver HQ, a co-working space, or anywhere there's wifi for a change of scenery.

An open vacation policy and flexible work environment. Our team takes a minimum of 4 weeks vacation each year and makes work fit into their lives (not the other way around).

Career growth. We put an emphasis on your development with our annual $1500 USD Learn and Grow fund, training, mentorship, coaching, and internal promotion opportunities.

A home office setup. You'll be ready to succeed with a company-owned Macbook Pro and a budget to get a desk, chair, or any accessories to help you work comfortably and productively.

Generous parental leave top-ups for up to 32 weeks, as well as fertility coverage through our group benefits plan.

A place where you can bring your whole self to work. We know that different perspectives lead to amazing ideas, more innovation, and, ultimately, our success as a company. We welcome applicants of all backgrounds, experiences, beliefs, identities, and statuses. Whoever you are—we can't wait to meet you!