\n\n\n\n\n
    </div>\n</div>\n
\n","datePosted":"2023-11-14T10:51:33.544Z","employmentType":[],"hiringOrganization":{"@type":"Organization","name":"SAP IoT Startup Accelerator","sameAs":"https://sap.com","logo":"https://cdn.filepicker.io/api/file/DThHT80iSJu5ckcfkXxC"},"jobLocation":{"@type":"Place","address":{"@type":"PostalAddress","addressLocality":"Toronto, ON, Canada"}}}
Lead Cloud Network Engineer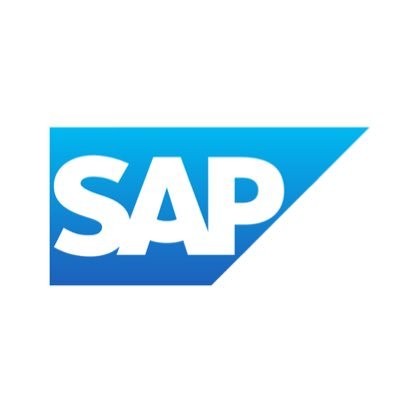 SAP IoT Startup Accelerator
IT
Toronto, ON, Canada
Posted on Tuesday, November 14, 2023
We help the world run better
Our company culture is focused on helping our employees enable innovation by building breakthroughs together. How? We focus every day on building the foundation for tomorrow and creating a workplace that embraces differences, values flexibility, and is aligned to our purpose-driven and future-focused work. We offer a highly collaborative, caring team environment with a strong focus on learning and development, recognition for your individual contributions, and a variety of benefit options for you to choose from.Apply now!
***PLEASE READ DESCRIPTION BEFORE APPLYING***
This position requires the ability to obtain and maintain a Government of Canada security clearance (i.e., reliability/secret) prior to your start date and throughout your employment in a development operations role within Sovereign Cloud meaning you must be a Canadian Citizen or have held your PR card for more than 5 years
COMPANY DESCRIPTION
SAP started in 1972 as a team of five colleagues with a desire to do something new. Together, they changed enterprise software and reinvented how business was done. Today, as a market leader in enterprise application software, we remain true to our roots. That's why we engineer solutions to fuel innovation, foster equality and spread opportunity for our employees and customers across borders and cultures.
SAP recently decided to combine and harmonize all SAP Sovereign Cloud offerings, establishing an end-to-end process for the Public Sector and regulated industries. The newly created Global Sovereign Cloud Delivery & Operations business unit is part of SAP Product Engineering with responsibility across the relevant Sovereign Cloud portfolio of SAP. Global Sovereign Cloud Delivery & Operations is collaborating closely with all Board areas to establish a harmonized, scalable, and consistent offering with transparent and standardized deliverables.
YOUR FUTURE ROLE
We are looking for a Senior Cloud Network Engineer who will be responsible for the day-to-day operations of SAP Cloud network infrastructure. Ideal candidates will have a strong understanding of network infrastructure and the ability to administer and troubleshoot network infrastructure to deliver exceptional support to our customers.
The role includes the following tasks:
Operate and maintain complex Hyperscaler networks, track significant problems, monitor performance, and perform upgrades as required.

Engage with customers for network connectivity planning

Strong experience with Hyperscaler networking (AWS, Azure or GCP)

Strong experience with network monitoring & troubleshooting

Experience working with Linux

Familiar with Infrastructure as Code environments and concepts

Familiar with automation technologies such as Ansible & Terraform for network deployment and management.

Knowledge of DevOps tools & technologies such as CI/CD pipelines & Git

Respond to and resolve escalated alerts and tickets generated from the monitoring system and/or customer requests in a timely fashion.

Provide project support on improvement initiatives.

Address continual improvement measures as a result of the problem management process.

Participate in deep level incident troubleshooting.

Participate in complex change preparation and execution.

Other support tasks, duties, and responsibilities, e.g., hardware installations, troubleshooting, and administration

Willingness to Support On-call rotation schedule

This would be a 5 days a week office job
What you will bring
Bachelor's Degree in Computer Science, Information Systems, Computer Engineering, or related field

Experience implementing security on AWS with VPC, IAM, Security Groups, UTM solutions, NACLS, etc. provision infrastructure on AWS, and scale applications.

Strong experience in architecture and design infrastructure on AWS, Azure & GCP

Experience Terraform and Ansible

Strong experience with AWS Management Tools such as Cloud Watch and Cloud Trail

Perform and lead diagnostics of problems, troubleshoot and develop solutions on AWS, Azure & GCP

Provide guidance as a subject matter expert on product design, development, troubleshooting, and documentation applications that run on all Hyperscalers

Implement security requirements across all Cloud platforms
Due to the potentially classified nature of our work, you are required to subject yourself to a governmental security clearance process [Reliability Clearance – Canadian Government website] and job offer and employment will be conditional on obtaining a security clearance.
Optional:
Provide leadership for troubleshooting and system performance initiatives

Good knowledge of AWS/Azure and GCP
We build breakthroughs together
SAP innovations help more than 400,000 customers worldwide work together more efficiently and use business insight more effectively. Originally known for leadership in enterprise resource planning (ERP) software, SAP has evolved to become a market leader in end-to-end business application software and related services for database, analytics, intelligent technologies, and experience management. As a cloud company with 200 million users and more than 100,000 employees worldwide, we are purpose-driven and future-focused, with a highly collaborative team ethic and commitment to personal development. Whether connecting global industries, people, or platforms, we help ensure every challenge gets the solution it deserves. At SAP, we build breakthroughs, together.
We win with inclusion
SAP's culture of inclusion, focus on health and well-being, and flexible working models help ensure that everyone – regardless of background – feels included and can run at their best. At SAP, we believe we are made stronger by the unique capabilities and qualities that each person brings to our company, and we invest in our employees to inspire confidence and help everyone realize their full potential. We ultimately believe in unleashing all talent and creating a better and more equitable world.
SAP is proud to be an equal opportunity workplace and is an affirmative action employer. We are committed to the values of Equal Employment Opportunity and provide accessibility accommodations to applicants with physical and/or mental disabilities. If you are interested in applying for employment with SAP and are in need of accommodation or special assistance to navigate our website or to complete your application, please send an e-mail with your request to Recruiting Operations Team: Careers@sap.com
For SAP employees: Only permanent roles are eligible for the SAP Employee Referral Program, according to the eligibility rules set in the SAP Referral Policy. Specific conditions may apply for roles in Vocational Training.
EOE AA M/F/Vet/Disability:
Qualified applicants will receive consideration for employment without regard to their age, race, religion, national origin, ethnicity, age, gender (including pregnancy, childbirth, et al), sexual orientation, gender identity or expression, protected veteran status, or disability.
Successful candidates might be required to undergo a background verification with an external vendor.
Requisition ID: 382636 | Work Area: Software-Development Operations | Expected Travel: 0 - 10% | Career Status: Professional | Employment Type: Regular Full Time | Additional Locations: #LI-Hybrid.


Job Segment: Cloud, ERP, Network Engineer, SAP, Computer Science, Technology, Engineering