SAP iXp Intern - Concur Travel AI Software Developer [Vancouver]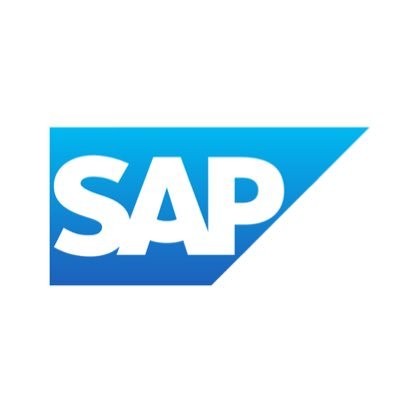 SAP IoT Startup Accelerator
Software Engineering, Data Science
Vancouver, BC, Canada
Posted on Tuesday, September 12, 2023
We help the world run better
Our company culture is focused on helping our employees enable innovation by building breakthroughs together. How? We focus every day on building the foundation for tomorrow and creating a workplace that embraces differences, values flexibility, and is aligned to our purpose-driven and future-focused work. We offer a highly collaborative, caring team environment with a strong focus on learning and development, recognition for your individual contributions, and a variety of benefit options for you to choose from.Apply now!
About the SAP Internship Experience Program
The SAP Internship Experience Program is SAP's global, strategic, paid internship program that provides university students with opportunities to find purpose in their careers.
Three reasons to intern at SAP
Culture of collaboration: meet with mentors, make new friends across the globe and create a thriving personal network.

Project-driven experience: gain cross-functional skills from our virtual and in-person learning sessions, diverse subject matter experts, and project deliverables.

Gain visibility: with SAP Internship Experience Program in your title, you'll have a global network of SAP leaders, entrepreneurs and career development opportunities at your fingertips.
What you'll do
Position Title: SAP iXp Intern - Concur Travel AI Software Developer
Location: Vancouver, BC
Expected Start Date: 2 January 2024
Contract Duration: 8 months
Work Hours: 40 hours per week
Contribute to the transformation of Concur Travel and take it to the next level, by implementing product features (e.g. travel policies, approvals, home page) and AI-based innovations

Develop software end-to-end: elaborating requirements, coding features and automated tests, scripting automated deployments, validating correctness and performance, and troubleshooting and resolving production problems

Gain experience working on a big codebase through figuring out, debugging and improving pre-existing code

Work full-stack in cutting edge technologies such as large language models (LLMs), LangChain, React, Redux, GraphQL, Docker, Kubernetes, Helm, AWS services, cybersecurity and much more

Learn from others on the team through code reviews, sprint demos, knowledge sharing sessions and regular 1-on-1 coaching

Grow in technical, leadership, communication, presentation and other soft skills
What you bring
We're looking for someone who takes initiative, perseveres, and stay curious. You like to work on meaningful innovative projects and are energized by lifelong learning.
For all applications, we encourage you to upload a copy of your transcript alongside your resume.
Required experience and qualifications:
Working towards a Bachelor's or postgraduate degree in Computer Science, Engineering or a related technical field

Passion for solving technical computer problems by writing actual working code – this is very much a hands-on position

Curiosity and desire to understand the root cause of each problem encountered

Good written and verbal communication skills in English

Ability to work well both independently and in a team environment

Eagerness to commit to this 8-month full-time internship starting January 2024
Desirable experience and qualifications:
JavaScript, TypeScript, Python, React, Redux, GraphQL, Java, Kotlin, Golang, C++, C#, concurrent programming (coroutines, actors, threads)

Prompt engineering, LLMs, machine learning, recommender systems

Linux, shell scripting, Git, devops, Docker, AWS, Kubernetes, continuous deployments, techniques for maintaining zero-downtime

SQL databases (MS SQL Server, MySQL, Postgres), NoSQL data stores (Redis, Couchbase, Memcached)

Networking (TCP/IP, HTTP, Websocket, load balancing), encryption (SSL/TLS, JWT), cybersecurity, performance monitoring (Elasticsearch, Kibana, NewRelic)

Ability to read, debug, and improve an existing codebase running in production

Evidence of excellence in some capacity (award-winning projects, significant contribution to open source, exceptional success in some endeavor, etc.)
Meet your team
Join the Concur Travel AI Engineering team and make a positive impact on our team's mission: to keep business travelers happy and productive while giving companies visibility and control.
Concur Travel is the industry-leading corporate travel management product. It allows business travelers to easily book flights, hotel and car rentals in one online booking tool, while complying with their employers' travel policies.
Our team has contributed to the next generation of our Travel product, in areas such as travel policies, approvals, and the home page. Most recently, our team has been tasked with incorporating AI-based innovations such as a conversational travel assistant and intelligent recommendations powered by machine learning (ML) and generative AI.
We work in a cross-functional agile team and hold daily scrum meetings with product managers. We also collaborate closely with other colleagues both locally and around the world.
We build breakthroughs together
SAP innovations help more than 400,000 customers worldwide work together more efficiently and use business insight more effectively. Originally known for leadership in enterprise resource planning (ERP) software, SAP has evolved to become a market leader in end-to-end business application software and related services for database, analytics, intelligent technologies, and experience management. As a cloud company with 200 million users and more than 100,000 employees worldwide, we are purpose-driven and future-focused, with a highly collaborative team ethic and commitment to personal development. Whether connecting global industries, people, or platforms, we help ensure every challenge gets the solution it deserves. At SAP, we build breakthroughs, together.
We win with inclusion
SAP's culture of inclusion, focus on health and well-being, and flexible working models help ensure that everyone – regardless of background – feels included and can run at their best. At SAP, we believe we are made stronger by the unique capabilities and qualities that each person brings to our company, and we invest in our employees to inspire confidence and help everyone realize their full potential. We ultimately believe in unleashing all talent and creating a better and more equitable world.
SAP is proud to be an equal opportunity workplace and is an affirmative action employer. We are committed to the values of Equal Employment Opportunity and provide accessibility accommodations to applicants with physical and/or mental disabilities. If you are interested in applying for employment with SAP and are in need of accommodation or special assistance to navigate our website or to complete your application, please send an e-mail with your request to Recruiting Operations Team: Careers@sap.com
For SAP employees: Only permanent roles are eligible for the SAP Employee Referral Program, according to the eligibility rules set in the SAP Referral Policy. Specific conditions may apply for roles in Vocational Training.
EOE AA M/F/Vet/Disability:
Qualified applicants will receive consideration for employment without regard to their age, race, religion, national origin, ethnicity, age, gender (including pregnancy, childbirth, et al), sexual orientation, gender identity or expression, protected veteran status, or disability.
Successful candidates might be required to undergo a background verification with an external vendor.
Requisition ID: 380822 | Work Area: Software-Design and Development | Expected Travel: 0 - 10% | Career Status: Student | Employment Type: Intern | Additional Locations: #LI-Hybrid.


Job Segment: Developer, Cloud, ERP, Open Source, Computer Science, Technology