SAP iXp Intern - Technical Project Coordinator [Vancouver]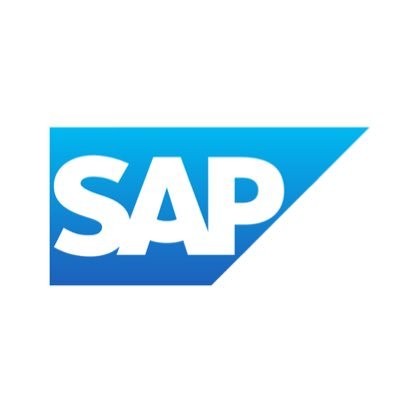 SAP IoT Startup Accelerator
Administration, IT
Vancouver, BC, Canada
Posted on Tuesday, September 12, 2023
We help the world run better
Our company culture is focused on helping our employees enable innovation by building breakthroughs together. How? We focus every day on building the foundation for tomorrow and creating a workplace that embraces differences, values flexibility, and is aligned to our purpose-driven and future-focused work. We offer a highly collaborative, caring team environment with a strong focus on learning and development, recognition for your individual contributions, and a variety of benefit options for you to choose from.Apply now!
About the SAP Internship Experience Program
The SAP Internship Experience Program is SAP's global, strategic, paid internship program that provides university students with opportunities to find purpose in their careers.
Three reasons to intern at SAP
Culture of collaboration: meet with mentors, make new friends across the globe and create a thriving personal network.
Project-driven experience: gain cross-functional skills from our virtual and in-person learning sessions, diverse subject matter experts, and project deliverables.
Gain visibility: with SAP Internship Experience Program in your title, you'll have a global network of SAP leaders, entrepreneurs and career development opportunities at your fingertips.
What you'll do
Position Title: SAP iXp Intern - Technical Project Coordinator
Location: Vancouver, BC
Anticipated Start Date: 2 January 2024
Contract Duration: 8 months
Work Schedule: 40 hours per week
Do you want to collaborate with a team to learn and contribute in solving complex problems? Would you like the opportunity to hone your communication and leadership skills while growing personally and professionally? Do you want to help us build our next generation cloud analytics platform in a fast-paced startup culture that has the stability of SAP?
The Technical Project Coordinator Intern works closely with senior leaders to assist in the planning and coordination of complex multi-site, multi-cultural, enterprise software development projects. The successful candidate will be analyzing project related data, creating reports and coordinating follow-up action items derived from the data. You will also:
Assist in the planning and coordination of meetings and follow-up of action items and key issues

Assist in quality management for the projects

Support day to day activities related to project management

Perform data analysis and provide reports and insights on discovery

Provide ad-hoc reporting services for senior management team

Perform integration of multiple systems by writing scripts and utilizing internal tools that are built within SAP

Provide account administration and tooling technical support for the development team
Who you are
Enjoys working on meaningful projects and is energized by lifelong learning

Dreams big and has a passion for delivering reliable and well-tested software

Likes to work with a motivated team who strives for similar goals

Computer Science or Software Engineering major; Business minor preferred

Passionate about building software and being a part of the software industry

Knowledge of software development life cycle

Experience working with database (SQL) is strongly preferred

Experience with BI tools and ability to manipulate date via scripts

Excellent communication, organization, and multi-tasking skills

Excellent trouble shooting and problem-solving skills

Proactive in solving issues and asking questions

Looking for someone who can commit for an 8-month full-time internship starting January 2024 at our beautiful Vancouver office
We build breakthroughs together
SAP innovations help more than 400,000 customers worldwide work together more efficiently and use business insight more effectively. Originally known for leadership in enterprise resource planning (ERP) software, SAP has evolved to become a market leader in end-to-end business application software and related services for database, analytics, intelligent technologies, and experience management. As a cloud company with 200 million users and more than 100,000 employees worldwide, we are purpose-driven and future-focused, with a highly collaborative team ethic and commitment to personal development. Whether connecting global industries, people, or platforms, we help ensure every challenge gets the solution it deserves. At SAP, we build breakthroughs, together.
We win with inclusion
SAP's culture of inclusion, focus on health and well-being, and flexible working models help ensure that everyone – regardless of background – feels included and can run at their best. At SAP, we believe we are made stronger by the unique capabilities and qualities that each person brings to our company, and we invest in our employees to inspire confidence and help everyone realize their full potential. We ultimately believe in unleashing all talent and creating a better and more equitable world.
SAP is proud to be an equal opportunity workplace and is an affirmative action employer. We are committed to the values of Equal Employment Opportunity and provide accessibility accommodations to applicants with physical and/or mental disabilities. If you are interested in applying for employment with SAP and are in need of accommodation or special assistance to navigate our website or to complete your application, please send an e-mail with your request to Recruiting Operations Team: Careers@sap.com
For SAP employees: Only permanent roles are eligible for the SAP Employee Referral Program, according to the eligibility rules set in the SAP Referral Policy. Specific conditions may apply for roles in Vocational Training.
EOE AA M/F/Vet/Disability:
Qualified applicants will receive consideration for employment without regard to their age, race, religion, national origin, ethnicity, age, gender (including pregnancy, childbirth, et al), sexual orientation, gender identity or expression, protected veteran status, or disability.
Successful candidates might be required to undergo a background verification with an external vendor.
Requisition ID: 380760 | Work Area: Information Technology | Expected Travel: 0 - 10% | Career Status: Student | Employment Type: Intern | Additional Locations: #LI-Hybrid.


Job Segment: SAP, ERP, Intern, Cloud, Project Manager, Technology, Entry Level