Strategic Account Executive, Canada, East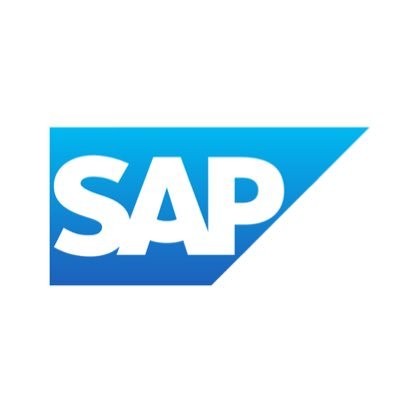 SAP IoT Startup Accelerator
Sales & Business Development
Montreal, QC, Canada
Posted on Wednesday, August 9, 2023
We help the world run better
Our company culture is focused on helping our employees enable innovation by building breakthroughs together. How? We focus every day on building the foundation for tomorrow and creating a workplace that embraces differences, values flexibility, and is aligned to our purpose-driven and future-focused work. We offer a highly collaborative, caring team environment with a strong focus on learning and development, recognition for your individual contributions, and a variety of benefit options for you to choose from.Apply now!
We help the world run better
Our company culture is focused on helping our employees enable innovation by building breakthroughs together. How? We focus every day on building the foundation for tomorrow and creating a workplace that embraces differences, values flexibility, and is aligned to our purpose-driven and future-focused work. We offer a highly collaborative, caring team environment with a strong focus on learning and development, recognition for your individual contributions, and a variety of benefit options for you to choose from. Apply now!
What you'll do:
The Account Executive's primary responsibilities include prospecting, qualifying, selling and closing new business to existing and net new customers. The Account Executive brings a Point of View to the Customer engagement; uses all resources to solve customer problems with appropriate SAP products.
Account and Customer Relationship Management, Sales and Software License and Cloud Subscription Revenue.

Annual Revenue - Achieve / exceed quota targets.

Sales strategies - Develops effective and specific account plans to ensure revenue target delivery and sustainable growth. Develop relationships in new and existing customers and leverage to drive strategy through organization.

Trusted advisor - Establishes strong relationships based on knowledge of customer requirements and commitment to value (value of counsel and expertise, value of solutions, value of implementation expertise). Builds a foundation on which to harvest future business opportunities and accurate account information and coaching.

Customer Acumen - Actively understand each customer's technology footprint, strategic growth plans, technology strategy and competitive landscape. Review public information (e.g. new executive appointments, earnings statements, press releases) for the company and its competitors to remain updated on key industry trends and issues impacting the prospect.

Territory and Account Leadership - Lead designated territory, including accounts, account relationships, prospect profiling, and sales cycles. Encourage all accounts to become SAP references.

Business Planning – Develop and deliver comprehensive business plan to address customer and prospects priorities and pain points. Utilize VE, benchmarking and ROI data to support the customer's decision process.

Demand Generation, Pipeline and Opportunity Management

Pipeline planning - Follow a disciplined approach to maintaining a rolling pipeline. Keep pipeline current and moving up the pipeline curve.

Pipeline partnerships – Leverage support organizations including Marketing, Inside sales, Partners and channels to funnel pipeline into the assigned territory.

Leverage SAP Solutions – Be proficient in and bring all SAP offers to bear on sales pursuits including Industry Solutions, LOB solutions (CRM, SCM, HCM, SRM et. al) and technology solutions (Business Analytics, Mobility, Database and Technology, et. al)

Advance and close sales opportunities - through the successful execution of the sales strategy and roadmap.

Support all SAP promotions and events in the territory

Sales Excellence

Sell value.

Maintain White Space analysis and execution of initiatives (up sell and cross sell) on customer base.

Orchestrate resources: deploy appropriate teams to execute winning sales. Create OneSAP.

Utilize best practice sales models.

Understand SAP's competition and effectively position solutions against them.

Maintain CRM system with accurate customer and pipeline information.

Leading a (Virtual) Account Team

Demonstrates leadership skills in the orchestration of remote teams.

Ensure account teams and Partners are well versed in each account's strategy and well positioned for all customer touch points and events. Maximize the value of all sales support organizations.
What you bring:
10+ years of experience in sales of complex business software / IT solutions

Proven track record in business application software sales.

Experience in lead role of a team-selling environment.

Demonstrated success with large transactions and lengthy sales campaigns in a fast-paced, consultative and competitive market.

Business level English: Fluent

Local language: Fluent, Business Level

Bachelor equivalent
DESCRIPTION DU RÔLE:
Les principales responsabilités du Commercial comprennent la prospection, la qualification, la vente et la conclusion de nouveaux contrats avec des clients existants et de tout nouveaux clients. Le Commercial apporte un point de vue à la relation client; il utilise toutes les ressources pour résoudre les problèmes des clients à l'aide des produits SAP appropriés.
ATTENTES ET TÂCHES:
Gestion de la relation client et des comptes, ventes et chiffre d'affaires sur licences de logiciels et abonnements Cloud.

Chiffre d'affaires annuel: atteint/dépasse les objectifs de quota.

Stratégies de vente: développe des plans de comptes efficaces et spécifiques afin de garantir l'obtention du chiffre d'affaires visé et une croissance durable. Développe des relations avec les clients existants et nouveaux, afin de mener à bien une stratégie au sein de l'entreprise.

Conseiller de confiance: établit d'étroites relations basées sur la connaissance des besoins des clients et l'engagement envers la valeur (valeur du conseil et de l'expertise, valeur des solutions, valeur de l'implémentation). Crée une base permettant de rassembler les futures opportunités ainsi que les informations détaillées sur les comptes et l'accompagnement.

Sens de la relation client: comprend activement l'empreinte technologique de chaque client, ses plans de croissance stratégiques, sa stratégie en matière de technologie et son environnement concurrentiel. Passe en revue les informations publiques (par exemple, les nominations exécutives, les présentations de résultats, les communiqués de presse) relatives à l'entreprise et à la concurrence afin de se tenir informé des tendances clés du secteur et des problèmes affectant les clients potentiels.

Direction de territoire et de comptes: dirige un territoire désigné, y compris les comptes, les relations d'affaires, la détermination du profil des clients potentiels et les cycles de vente. Encourage tous les comptes à devenir des références SAP.

Planification d'entreprise: développe et fournit un plan d'entreprise complet identifiant les priorités et les points faibles des clients existants et potentiels. Utilise les données d'ingénierie de la valeur, d'analyse comparative et de retour sur investissement pour appuyer le processus de prise de décision des clients.

Gestion des opportunités, du pipeline et de la création de la demande

Planification du pipeline: applique une approche rigoureuse pour le bon fonctionnement du pipeline. Actualise le pipeline et en fait monter la courbe.

Partenariats de pipeline: utilise les organisations de support, notamment dans les domaines du marketing, ventes internes, partenaires et canaux pour faire passer le pipeline dans le territoire affecté.

Exploitation des solutions SAP: fait preuve d'excellence et apporte toutes les offres SAP pour prendre en charge les activités de vente, y compris les solutions métier, les solutions LoB (CRM, SCM, HCM, SRM, etc.) et les solutions technologiques (Business Analytics, Mobility, Database and Technology, etc.).

Anticipe et conclut des opportunités de ventes grâce à une exécution réussie de la stratégie et de la feuille de route de vente.

Support de l'ensemble des promotions et événements SAP sur le territoire

Excellence dans le domaine des ventes

Vend de la valeur ajoutée.

Gère l'analyse du potentiel commercial et l'exécution d'initiatives (ventes incitatives et ventes croisées) selon les clients.

Organisation des ressources: déploie les équipes appropriées pour la force de vente. Crée OneSAP.

Utilise les modèles de vente intégrant les meilleures pratiques.

Connaît la concurrence de SAP et positionne efficacement les solutions pour la contrer.

Tient le système CRM à jour avec des informations précises sur les clients et le pipeline.

Direction d'une équipe de comptes (virtuelle)

Fait preuve de compétences de direction dans l'organisation des équipes à distance.

S'assure que les équipes de comptes et les partenaires maîtrisent bien la stratégie de chaque compte et sont bien positionnés pour tous les points de contact et les événements des clients. Multiplie la valeur de toutes les organisations de support vente.
EXPÉRIENCE PROFESSIONNELLE:
10 ans et plus d'expérience dans la vente de logiciels de gestion/solutions informatiques complexes

Expérience avérée dans la vente de progiciels de gestion intégrés

Expérience en tant que responsable d'équipe dans l'environnement de la vente

Réussite prouvée dans le cadre d'importantes transactions et de longues campagnes de vente sur un marché compétitif, consultatif et à évolution rapide

Niveau d'anglais professionnel: courant

Langue locale: courant, niveau professionnel
FORMATION ET QUALIFICATIONS/CONNAISSANCES ET COMPÉTENCES:
Baccalauréat (ou équivalent)
We build breakthroughs together
SAP innovations help more than 400,000 customers worldwide work together more efficiently and use business insight more effectively. Originally known for leadership in enterprise resource planning (ERP) software, SAP has evolved to become a market leader in end-to-end business application software and related services for database, analytics, intelligent technologies, and experience management. As a cloud company with 200 million users and more than 100,000 employees worldwide, we are purpose-driven and future-focused, with a highly collaborative team ethic and commitment to personal development. Whether connecting global industries, people, or platforms, we help ensure every challenge gets the solution it deserves. At SAP, we build breakthroughs, together.
We win with inclusion
SAP's culture of inclusion, focus on health and well-being, and flexible working models help ensure that everyone – regardless of background – feels included and can run at their best. At SAP, we believe we are made stronger by the unique capabilities and qualities that each person brings to our company, and we invest in our employees to inspire confidence and help everyone realize their full potential. We ultimately believe in unleashing all talent and creating a better and more equitable world.
SAP is proud to be an equal opportunity workplace and is an affirmative action employer. We are committed to the values of Equal Employment Opportunity and provide accessibility accommodations to applicants with physical and/or mental disabilities. If you are interested in applying for employment with SAP and are in need of accommodation or special assistance to navigate our website or to complete your application, please send an e-mail with your request to Recruiting Operations Team: Careers@sap.com
For SAP employees: Only permanent roles are eligible for the SAP Employee Referral Program, according to the eligibility rules set in the SAP Referral Policy. Specific conditions may apply for roles in Vocational Training.
EOE AA M/F/Vet/Disability:
Qualified applicants will receive consideration for employment without regard to their age, race, religion, national origin, ethnicity, age, gender (including pregnancy, childbirth, et al), sexual orientation, gender identity or expression, protected veteran status, or disability.
Successful candidates might be required to undergo a background verification with an external vendor.
Requisition ID: 378360 | Work Area: Sales | Expected Travel: 0 - 10% | Career Status: Professional | Employment Type: Regular Full Time | Additional Locations: #LI-Hybrid.


Job Segment: Cloud, CRM, Account Executive, ERP, Technology, Sales