Chief Product Expert, SAC (SAP Analytics Cloud)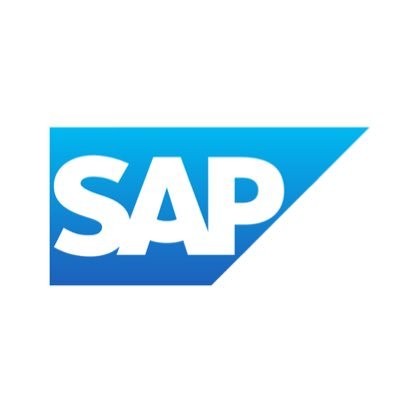 SAP IoT Startup Accelerator
Product, Data Science
Vancouver, BC, Canada
Posted on Wednesday, August 9, 2023
We help the world run better
Our company culture is focused on helping our employees enable innovation by building breakthroughs together. How? We focus every day on building the foundation for tomorrow and creating a workplace that embraces differences, values flexibility, and is aligned to our purpose-driven and future-focused work. We offer a highly collaborative, caring team environment with a strong focus on learning and development, recognition for your individual contributions, and a variety of benefit options for you to choose from.Apply now!
SAP recently decided to combine and harmonize all SAP Sovereign Cloud offerings, establishing an end-to-end process for the Public Sector and regulated industries. The newly created Global Sovereign Cloud Delivery & Operations business unit is part of SAP Product Engineering with responsibility across the relevant Sovereign Cloud portfolio of SAP. Global Sovereign Cloud Delivery & Operations is collaborating closely with all Board areas to establish a harmonized, scalable, and consistent offering with transparent and standardized deliverables. 
What you'll do

We are looking for a Technical (Chief) Product Manager (m/f/d) in the area of SAP Analytics Cloud (SAC). You will become a member of the Technology & Engineering unit of the newly formed Sovereign Cloud Delivery & Operations team in the Product Engineering board area. You will be reporting into the Head of the Product Enablement team. The position of the team's manager is being filled in parallel to this job posting.

In this role, you will utilize your extensive network to enable SAC solutions to seamlessly fit into the Sovereign Cloud portfolio.
Your deep SAC product knowledge will allow you to gauge customer and SAP-internal stakeholders' requirements against the existing product backlog.

You will refine requirements, clarify these with stakeholders and ensure they are ready for engineering.

To get the pulse of the market, you will align with the GTM, Solution Management and Portfolio Management teams and create an external-facing product roadmap catering towards these needs.

Together with the SAC product owner(s), you will understand the component-level details and dependencies; your deep technical background of the SAC architecture will help our SAC engineers to decompose requirements into small iteration cycles enabling continuous delivery.
Your excellent relationship into engineering and management of the Analytics LoB will enable you to influence their product backlog ensuring Sovereign Cloud requirements are prioritized.

You will help to push more and more tasks (e.g. scratch-install automation, operations harmonization, security hardening) upstream into the SAC product team relieving our own engineers from repetitive tasks.

Inside the Sovereign Cloud team, you will work closely with other cross-functional teams to identify dependencies. You will create collaterals for internal and external presentations and contribute content into our Knowledge Management team by producing whitepapers, blog posts and videos.
What you bring
Due to the classified nature of our work, your willingness is required to subject yourself to a governmental security clearance process and thus have an EU, NATO or FIVE EYES country member nationality or long-term residency in those countries (requires background check).
Besides that you bring:

Design Thinking and ability to understand the pain-points of a persona
Customer Empathy

Excellent network into SAC engineering and management

Deep technical knowledge about SAC components and of its dependencies

Technical knowledge about base products

Ability to work in a matrix environment and influence without authority
Strong methodological and conceptual skills paired with analytical thinking

Proven ability to work and lead in cross-functional teams

Communication and interpersonal skills

Cultural awareness and intercultural competencies

Ability to build trusted relationships with key stakeholders
Decision-making and can-do attitude

Ability to work towards alignments and joint decisions in a matrix environment

Persistence, self-motivation and willingness to work under pressure

English (fluent)
WORK EXPERIENCE:

Master's in management computer science or relevant field

10 years+ working experience [in relevant professional (software-) environment]

Ideally 5+ years of working as SAC Product Manager or Product Expert

Ideally 5+ years of working as SAC Chief Product Manager or Chief Product Expert
We build breakthroughs together
SAP innovations help more than 400,000 customers worldwide work together more efficiently and use business insight more effectively. Originally known for leadership in enterprise resource planning (ERP) software, SAP has evolved to become a market leader in end-to-end business application software and related services for database, analytics, intelligent technologies, and experience management. As a cloud company with 200 million users and more than 100,000 employees worldwide, we are purpose-driven and future-focused, with a highly collaborative team ethic and commitment to personal development. Whether connecting global industries, people, or platforms, we help ensure every challenge gets the solution it deserves. At SAP, we build breakthroughs, together.
We win with inclusion
SAP's culture of inclusion, focus on health and well-being, and flexible working models help ensure that everyone – regardless of background – feels included and can run at their best. At SAP, we believe we are made stronger by the unique capabilities and qualities that each person brings to our company, and we invest in our employees to inspire confidence and help everyone realize their full potential. We ultimately believe in unleashing all talent and creating a better and more equitable world.
SAP is proud to be an equal opportunity workplace and is an affirmative action employer. We are committed to the values of Equal Employment Opportunity and provide accessibility accommodations to applicants with physical and/or mental disabilities. If you are interested in applying for employment with SAP and are in need of accommodation or special assistance to navigate our website or to complete your application, please send an e-mail with your request to Recruiting Operations Team: Careers@sap.com
For SAP employees: Only permanent roles are eligible for the SAP Employee Referral Program, according to the eligibility rules set in the SAP Referral Policy. Specific conditions may apply for roles in Vocational Training.
EOE AA M/F/Vet/Disability:
Qualified applicants will receive consideration for employment without regard to their age, race, religion, national origin, ethnicity, age, gender (including pregnancy, childbirth, et al), sexual orientation, gender identity or expression, protected veteran status, or disability.
Successful candidates might be required to undergo a background verification with an external vendor.
Requisition ID: 378067 | Work Area: Solution and Product Management | Expected Travel: 0 - 30% | Career Status: Executive | Employment Type: Regular Full Time | Additional Locations: #LI-Hybrid.


Job Segment: Product Manager, ERP, Cloud, Computer Science, SAP, Operations, Technology