Content Preparation Coordinator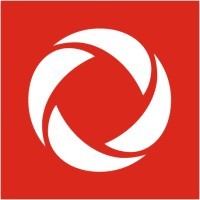 Rogers Communications
Toronto, ON, Canada
Posted on Tuesday, September 12, 2023
Come play a key role in building the future of Sports & Media! Everyone wants to be part of a transformational team – and that's exactly what we're building at Rogers Sports & Media. A team that innovates and a team that wins.
At Rogers Sports & Media we are committed to creating and growing teams that are digital-first, fast-moving and bold-thinking and are focused on delivering impact with everything they do. Our impressive collection of assets includes media properties, sports teams, sports events & production, venues, e-commerce platforms and a close connection with our Connected Home and Wireless team. Collectively, we touch the lives of 30 million Canadians every month!
Not only is our business strong, but so is our culture. We genuinely care about each other and working in an environment that allows each of us to bring our best authentic selves to work. That starts with our firm commitment to a diverse, inclusive and safe workplace. We're also dedicated to giving back by using our media megaphone to help Canadians who need it most. Our team is All IN on diversity and inclusion – find out more at www.allinforequity.ca.
Are you up for the challenge and the fun? If so, consider the following opportunity!
What you will do…
You will be processing content (programs, commercials, Promo etc) ensuring that they meet all technical requirements while preparing the content for air.
Operating the essential backbone infrastructure of Rogers Media to allow our entertainment and news content to air.
Accountable to our internal customers, providing concise, clear communication whilst routing and recording our multi-cultural media content locally and nationally, while in constant communication with our customers and support teams to provide first in class service.
Monitor performance of our internal network systems, identify and acting immediately on inconsistencies to provide solutions to fulfill requirements and provide opportunities for continuous improvement
Continuously monitor integral systems, email and all communications in partnership with our in-house content production teams within a fast paced and exciting environment.
Maximize utilization of available resources for the ever-growing requirements of Rogers Sports and Media market leading content offerings.
What you will bring…
The ability to work independently, react quickly and decisively while always following instructions provided by other departments and co-workers.
A natural curiosity and drive to win.
A care for people and the world around them.
A passion for news and entertainment.
Strong analytical, creative solution problem solving with a team-oriented motivation and mindset.
A multi-tasker who works in a fast paced, deadline driven environment.
Ability to react quickly in a fast-paced broadcast environment.
Experience with Imagine Automation in a server based Master Control Environment.
Here's what you can expect in return:
A competitive salary.
A manager who deeply cares about your development and long-term career at Rogers.
A team that trusts and wants to win together.
Smart and accomplished colleagues who are focused on both the "what" and the "how" .
As we grow our team, the well-being of our team members remains our top priority.
Schedule: Part time
Shift: Rotating
Length of Contract: No Selection
Work Location: 1 Mount Pleasant (083), Toronto, ON
Travel Requirements: None
Posting Category/Function: Broadcasting & TV Operations
Requisition ID: 273664

What makes us different makes us stronger. Rogers has a strong commitment to diversity and inclusion. Everyone who applies for a job will be considered. We recognize the business value in creating a workplace where each team member has the tools to reach their full potential. At Rogers, we value the insights and innovation that diverse teams bring to work. We work with our candidates with disabilities throughout the recruitment process to ensure that they have what they need to be at their best. Please reach out to our recruiters and hiring managers to begin a conversation about how we can ensure that you deliver your best work. You matter to us! For any questions, please visit the Rogers FAQ.

Posting Notes: Rogers Sports & Media