Creative Producer Sports Brands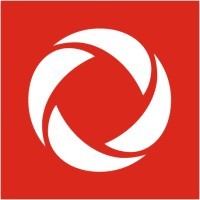 Rogers Communications
Toronto, ON, Canada
Posted on Thursday, September 7, 2023
Come play a key role in building the future of Sports & Media! Everyone wants to be part of a transformational team – and that's exactly what we're building at Rogers Sports & Media. A team that innovates and a team that wins.
At Rogers Sports & Media we are committed to creating and growing teams that are digital-first, fast-moving and bold-thinking and are focused on delivering impact with everything they do. Our impressive collection of assets includes media properties, sports teams, sports events & production, venues, e-commerce platforms and a close connection with our Connected Home and Wireless team. Collectively, we touch the lives of 30 million Canadians every month!
Not only is our business strong, but so is our culture. We genuinely care about each other and working in an environment that allows each of us to bring our best authentic selves to work. That starts with our firm commitment to a diverse, inclusive and safe workplace. We're also dedicated to giving back by using our media megaphone to help Canadians who need it most. Our team is All IN on diversity and inclusion – find out more at www.allinforequity.ca.
Are you up for the challenge and the fun? If so, consider the following opportunity!

Rogers Sports and Media is looking for an innovative, collaborative, and All-Star creative producer, with a comprehensive background in brand development, creative production, and advertising copywriting to join our in-house creative agency in the role of Creative Producer, Sports Brands (Sportsnet & Toronto Blue Jays).
The successful candidate loves sports and knows what drives fans to watch, listen and engage, plus inherently understands what fans want and how to communicate with them!
Reporting to the Creative Director, Sports Brands, the successful candidate will be accountable for campaign conceptualization, management, and production of advertising assets that span multiple channels including TV, Radio, Web, Out of Home, Digital and Social; for the largest and most exciting sports media portfolio in Canada. Properties include, Sportsnet's master brand, National Hockey League/Hockey Night in Canada, Blue Jays on Sportsnet/Major League Baseball, Raptors/National Basketball Association, Sportsnet's range of original content and digital products such as Sportsnet NOW, plus the Toronto Blue Jays!
What you will do:
Drive creative campaigns to help the sports brands achieve marketing and business priorities.
Understand brand strategy, tone of voice and personality to maintain consistency in the brand's voice while exploring category-relevant ways to engage consumers.
Lead conceptualization, development and execution of digital-first, multi-channel marketing campaigns, which includes ideation, crafting pitch decks, copywriting, sourcing audio/visual assets, directing voice over and supervising edit/postproduction sessions.
Produce day-to-day tune in spots promoting network live events and original content shows.
Participate and contribute to team ideation sessions for development of creative marketing solutions.
Produce story boards and spec edits that bring concepts to life.
Write compelling marketing and promotional copy for digital and social channels.
Collaborate with the Social Strategy team to create, produce and edit, original and marketing content that resonates across digital and social platforms.
Direct commercial productions, plus organize and direct content shoots – in studio, on-location and during live sporting events.
Lead and/or support on-set production of photography and video execution of sports creative and promotional assets including travel to Rogers, NHL/MLB/NBA, and partner locations across Canada and the USA.
Provide support to Sales and Branded Integration as required.
Collaborate with Designers, Art Directors, Editors, Project Managers, plus the Marketing, Sales, Digital and Content teams to execute project needs.
Collaborate with the Creative Lab on new ways to innovate and engage with the audience.
Continuously push the envelope in the creation of content ideas, and executions that can be monetized.

What you will bring:
Sports fandom and a healthy obsession for creative, broadcast marketing and fan engagement.
A natural curiosity, drive to win, strong sense of personal ownership and experience working in a high-performance environment, with a portfolio of work.
Acceptance of a unique culture that respects others, has fun and values innovation.
A digital-first mindset with strategic thinking that places our audiences at the forefront of direction.
Passion and ability to produce engaging advertising creative, with enthusiasm for storytelling.
A good eye for film and photography.
Expert knowledge of writing for advertising and promotions.
Expert knowledge working in Adobe CC – primarily Photoshop, InDesign and Premiere Pro (After Effects is a bonus).
A keen attention to detail and take due care in the creation of all work.
Knowledge of direct-to-consumer platforms.
No fear of failing but can move on quickly in order to ensure we are constantly innovating our approaches.
An excellent ability to build relationships and engage with internal teams and external partners/stakeholders.
An understanding of digital marketing, with a belief in the power of data and analytics.
A robust understanding of social media formats and audience behaviours across channels, and what works where and why.
A social native who is up to date on trends, including new apps and tech that pertains to content ideation and creation.

Here's what you can expect in return:
A competitive salary and benefits that include access to our Employee Share Accumulation Program, Retirement Benefits and a variety of other perks including 50% off Rogers services and Blue Jays tickets.
A manager who deeply cares about your development and long-term career at Rogers.
A team that trusts and wants to win together.
Smart and accomplished colleagues who are focused on both the "what" and the "how".
Your choice of hardware and software (iPhone or Android/PC etc.)
Schedule: Full time
Shift: Day
Length of Contract: Not Applicable (Regular Position)
Work Location: 1 Mount Pleasant (083), Toronto, ON
Travel Requirements: Up to 25%
Posting Category/Function: Broadcasting & Creative
Requisition ID: 293185

What makes us different makes us stronger. Rogers has a strong commitment to diversity and inclusion. Everyone who applies for a job will be considered. We recognize the business value in creating a workplace where each team member has the tools to reach their full potential. At Rogers, we value the insights and innovation that diverse teams bring to work. We work with our candidates with disabilities throughout the recruitment process to ensure that they have what they need to be at their best. Please reach out to our recruiters and hiring managers to begin a conversation about how we can ensure that you deliver your best work. You matter to us! For any questions, please visit the Rogers FAQ.

Posting Notes: Rogers Sports & Media