Senior IT Auditor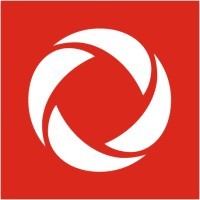 Rogers Communications
IT
Calgary, AB, Canada
Posted on Monday, September 4, 2023
Our Rogers Finance team is at the core of our organization, supporting all of our projects across every line of business. By providing financial support and guidance, our teams rely on our Finance partners to help make strategic, data-driven decisions that will have an impact on our growth and profitability for years to come.
Our Finance team is growing and is looking for like-minded thinkers who are passionate about telling stories through numbers to help take our investments in innovation to the next step. In turn, our Finance team is also committed to the growth and development of their team members. We offer advanced learning through Rogers Finance Transformation, support our colleagues in maintaining their professional designations, and offer a challenging work environment with fulfilling results to help balance both financial and business acumen.
Your journey is filled with limitless possibilities, Let's make your possible.
The Internal Audit team at Rogers has an immediate opening for a Senior IT Auditor. Reporting to the Manager, Internal Audit, the successful candidate will be a self-starter, critical thinker, effective communicator and possess strong technical and interpersonal skills, and the ability to balance various demands in a timely manner in a fast-paced environment.
What you'll do:
As part of this role, your responsibilities will involve assisting our team in conducting the annual SOX compliance audit and Technology audit/advisories on an ad-hoc basis. Furthermore, you'll offer guidance to stakeholders regarding SOX governance, refine SOX/operational controls, and enhance processes across all Rogers IT/Business Units. This position covers four main pillars of responsibility: audit management, relationship management, team development, and strategic objectives.

A) Audit Management:
Responsible for taking the lead in planning, executing, and finalizing audit engagements as outlined in the risk-based annual audit plan, which also involves overseeing the Sarbanes-Oxley Act (SOX) 404 compliance program. Responsibilities encompass various activities, including but not limited to:
1. Audit Planning and Execution:
• Assist in developing and implement continuous audit techniques, using data analytics to monitor and assess risks on a real-time or ad-hoc basis.
• Assist with the scoping and execution of risk-based audits operational, IT, and compliance areas to meet the objective of the annual Internal Audit plan.
• Perform additional engagements to support the annual SOX audit, IT Internal audit, SSAE 18 Service Organization Control (SOC) audit, and the assessment of IT/IT process controls in corporate transformation projects
2. Documentation and Reporting:
• Ensure report analytics workflows are adequately documented to ensure work steps and intention are clear, concise, and auditable
• Compile critical documents, encompassing the engagement memo, report on findings, and any supplementary communications for primary stakeholders.
• Assist with the development of risk-based audit programs to assess the design and operating effectiveness of controls.
• Compile audit findings, offer actionable recommendations, and create detailed reports for management and relevant stakeholders.
3. Compliance and Regulatory Oversight:
• Review new and existing systems to ensure the adequacy of controls, security, data integrity and transformation issues and project management assessments
• Stay updated on emerging regulatory changes and standards, ensuring the organization remains compliant.
B) Relationship Management – Individual must be able to foster an environment of open & honest communication, feedback & teamwork.
1. Partner with IT, security, business, and operational teams to address risk areas/vulnerabilities, non-compliance, or other areas of concern.
2. Regularly communicate with auditee to obtain findings status and verify the successful implementation of recommended changes.
3. Engage with internal stakeholders and external auditors, providing necessary data, insights, and support as required.
4. Maintain open communication with audit leaders to provide updates on audit progress and any issues encountered during the engagement lifecycle.
C) Team Development – Work on leading and growing your team personally & professionally.
1. Provide oversight, mentorship, and direction to junior team members regarding audit tasks and outcomes, and advisory engagements.
2. Fulfil training requirements, adhere to personal development plans, and complete performance reviews within specified timelines.
3. Cultivate an atmosphere characterized by transparent communication and collaborative teamwork.
4. Embrace, convey, and promote both affirmative and constructive feedback.
D) Strategic Initiatives
1. Take a leading or supportive role in executing Internal Audit (IA) initiatives, encompassing data analytics and process improvements using Alteryx Designer
2. Provide knowledge and insight on potential risk in business/IT process areas and drive the importance of risk management and governance across the organization.
What you'll have:
1. Education:
• University degree in information Technology, Business, Accounting, Computer Science, or Data Science and Analytics

2. Practical Experience:
• Minimum 3 years of relevant experience in assessing information technology, business process risk, or Internal Controls over Financial Reporting; and 2 years of experience in data analytics and modelling
• Expertise in report analytics development (e.g. Alteryx Designer, Power BI, etc.)
• Knowledge of IT architecture and network design, operating systems, database management systems, statistics, modelling, and data analytics tools
• Understanding of business processes (e.g. Finance/Accounting, Procurement, Sales, etc.)
• Knowledge of business and accounting information systems (Accounting, Billing, Payroll, ERP systems such as Oracle)
• Advanced MS Office skills specially in Excel and PowerPoint an asset
• Experience with various audit methodologies and frameworks such as COSO, COBIT, ISO 27000 series, ITIL, and NIST.
• Understanding of analytics-oriented programming languages (e.g., SQL, Python) is desirable.
3. Certification:
• Completion of one or a combination of the following designations: CISA, CPA, CISSP, CISM
• Completion of Alteryx Designer Core and Alteryx Designer Advanced Certification an asset
4. Soft Skills:
• Analytical Skills: Ability to analyse data (Power BI & Alteryx) and understand network logs, flow data, and security events.
• Communication Skills: Ability to convey complex technical details in simple terms to stakeholders.
• Attention to Detail: Critical for identifying vulnerabilities and ensuring network security.
• Ability to work in a fast-paced environment, exhibiting flexibility, ability to multitask and manage multiple projects simultaneously and to adjust to competing and/or rapidly changing priorities.

As part of the recruitment process, the selected candidate will be required to complete a background check which includes credit and criminal checks.
Schedule: Full time
Shift: Day
Length of Contract: Not Applicable (Regular Position)
Work Location: Shaw Court 630 3rd Ave SW (7860), Calgary, AB
Travel Requirements: Up to 10%
Posting Category/Function: Finance & Accounting & Audit / Compliance
Requisition ID: 295147
What makes us different makes us stronger. Rogers has a strong commitment to diversity and inclusion. Everyone who applies for a job will be considered. We recognize the business value in creating a workplace where each team member has the tools to reach their full potential. At Rogers, we value the insights and innovation that diverse teams bring to work. We work with our candidates with disabilities throughout the recruitment process to ensure that they have what they need to be at their best. Please reach out to our recruiters and hiring managers to begin a conversation about how we can ensure that you deliver your best work. You matter to us! For any questions, please visit the Rogers FAQ.

Posting Notes: Corporate