Producer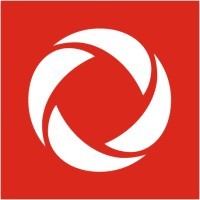 Rogers Communications
Calgary, AB, Canada
Posted on Thursday, August 31, 2023
Come play a key role in building the future of Sports & Media! Everyone wants to be part of a transformational team – and that's exactly what we're building at Rogers Sports & Media. A team that innovates and a team that wins.
At Rogers Sports & Media we are committed to creating and growing teams that are digital-first, fast-moving and bold-thinking and are focused on delivering impact with everything they do. Our impressive collection of assets includes media properties, sports teams, sports events & production, venues, e-commerce platforms and a close connection with our Connected Home and Wireless team. Collectively, we touch the lives of 30 million Canadians every month!
Not only is our business strong, but so is our culture. We genuinely care about each other and working in an environment that allows each of us to bring our best authentic selves to work. That starts with our firm commitment to a diverse, inclusive and safe workplace. We're also dedicated to giving back by using our media megaphone to help Canadians who need it most. Our team is All IN on diversity and inclusion – find out more at www.allinforequity.ca.
Are you up for the challenge and the fun? If so, consider the following opportunity!
Are you passionate about news? Feeling boxed in by traditional storytelling styles? Do you want to help build the next generation of news gathering teams? CityNews has an exciting opportunity for you. We are looking for a Part Time News Producer to join the team in Calgary.
What you will be doing
Take a lead role in making sure content is produced to meet audience needs for each platform

Take a lead role in vetting content to make sure it meets editorial standards

Line up news broadcast shows and live streamed shows and take them to air in the control room

Assign news stories when needed

Collaborate with editorial, digital and operations teams in Calgary and markets across Canada to make sure all the content is produced and posted for each platform

Support and communicate with field teams

Contribute to/help generate story ideas and pitches

Complete, vet all production elements needed for air (scripts, fonts, graphics, outcues etc.)
What you will bring
You will have an eye for great content and know what works for digital, radio and broadcast.

You have an aptitude for the technical requirements of bringing a show to air.

You are passionate about Canada and all of its diverse communities and cultures. And you understand Calgary's unique place in the Alberta and Canadian landscape.

You have strong editorial judgement and know how to vet stories for different platforms

You embrace innovation and new technology, and are constantly exploring new ideas and approaches to content and production

You are an excellent communicator, especially in pressure situations.

You are a great teammate who works well on their own and as part of a team

News never stops and neither do you. You must be willing to work evening and weekends when needed.
Schedule: Part time
Shift: Variable
Length of Contract: Not Applicable (Regular Position)
Work Location: 535 7th Avenue Sout West (811), Calgary, AB
Travel Requirements: None
Posting Category/Function: Broadcasting & News
Requisition ID: 293801

What makes us different makes us stronger. Rogers has a strong commitment to diversity and inclusion. Everyone who applies for a job will be considered. We recognize the business value in creating a workplace where each team member has the tools to reach their full potential. At Rogers, we value the insights and innovation that diverse teams bring to work. We work with our candidates with disabilities throughout the recruitment process to ensure that they have what they need to be at their best. Please reach out to our recruiters and hiring managers to begin a conversation about how we can ensure that you deliver your best work. You matter to us! For any questions, please visit the Rogers FAQ.

Posting Notes: Rogers Sports & Media