Project Coordinator, Intern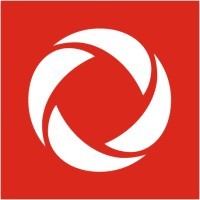 Rogers Communications
Administration
Calgary, AB, Canada
Posted on Monday, July 31, 2023
Our Rogers Finance team is at the core of our organization, supporting all of our projects across every line of business. By providing financial support and guidance, our teams rely on our Finance partners to help make strategic, data-driven decisions that will have an impact on our growth and profitability for years to come.
Our Finance team is growing and is looking for like-minded thinkers who are passionate about telling stories through numbers to help take our investments in innovation to the next step. In turn, our Finance team is also committed to the growth and development of their team members. We offer advanced learning through Rogers Finance Transformation, support our colleagues in maintaining their professional designations, and offer a challenging work environment with fulfilling results to help balance both financial and business acumen.
Your journey is filled with limitless possibilities, Let's make your possible.
The Capital & Inventory Accounting Team at Rogers West has an immediate opening for an intern position as a Project Coordinator. Reporting to the Manager, Capital and Inventory Accounting, the successful candidate will be accountable for performing a variety of duties in project costing. The work location will be in Calgary, Alberta.

What you'll do:
• Collaborate with the project managers to complete project setups, changes and closures
• Ensure project setup and closure requirements are met
• Accountable for getting projects closed and capitalized in a timely manner
• Coordinate process implementation and change management
• Answer enquiries related to the Project from various parties in a timely fashion
• Communicate with senior manager on projects that are over budget, have no activities, and are close to their end date
• Communicate efficiently with ERP support team to address system issues
• Accountable for various monthly analysis; focused on completeness and accuracy of reproting
• Other duties as assigned
What you'll have:
• Intermediate to advanced excel skills
• Deadline driven
• Outstanding communication and interpersonal skills
• Thrives in a collabrative team focused environment; adaptive and enthusastic about change
• Positive "can do" attitude and customer focused approach that will enable you to deal with challenging situations with integrity, empathy and sincerity

As part of the recruitment process, the selected candidate will be required to complete a background check which includes credit and criminal checks.

Schedule: Full time
Shift: Day
Length of Contract: 4 Months
Work Location: 600 500 4th Ave SW (208), Calgary, AB
Travel Requirements: None
Posting Category/Function: Finance & Accounting & Accounting
Requisition ID: 293728
What makes us different makes us stronger. Rogers has a strong commitment to diversity and inclusion. Everyone who applies for a job will be considered. We recognize the business value in creating a workplace where each team member has the tools to reach their full potential. At Rogers, we value the insights and innovation that diverse teams bring to work. We work with our candidates with disabilities throughout the recruitment process to ensure that they have what they need to be at their best. Please reach out to our recruiters and hiring managers to begin a conversation about how we can ensure that you deliver your best work. You matter to us! For any questions, please visit the Rogers FAQ.

Posting Notes: Corporate