Part-Time Casual Reporter, Punjabi - OMNI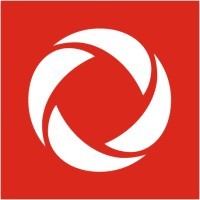 Rogers Communications
Marketing & Communications
Vancouver, BC, Canada
Posted on Monday, July 3, 2023
Come play a key role in building the future of Sports & Media! Everyone wants to be part of a transformational team – and that's exactly what we're building at Rogers Sports & Media. A team that innovates and a team that wins.
At Rogers Sports & Media we are committed to creating and growing teams that are digital-first, fast-moving and bold-thinking and are focused on delivering impact with everything they do. Our impressive collection of assets includes media properties, sports teams, sports events & production, venues, e-commerce platforms and a close connection with our Connected Home and Wireless team. Collectively, we touch the lives of 30 million Canadians every month!
Not only is our business strong, but so is our culture. We genuinely care about each other and working in an environment that allows each of us to bring our best authentic selves to work. That starts with our firm commitment to a diverse, inclusive and safe workplace. We're also dedicated to giving back by using our media megaphone to help Canadians who need it most. Our team is All IN on diversity and inclusion – find out more at www.allinforequity.ca.
Are you up for the challenge and the fun? If so, consider the following opportunity!
OMNI Television, Canada's only multilingual and multicultural television station is seeking a part-time Reporter to join our Punjabi news team in Vancouver. The successful candidate will support the team in sourcing, chasing, reporting, developing, and presenting compelling news stories for both national and regional Punjabi broadcasts.
What you will do...
Generate compelling and original story ideas
Work in the field with camera operators and peers to collaborate on delivering strong content
Work under tight deadlines to file pitched stories, most often within the same day
Respond to breaking news quickly and accurately
Voice, present, and chase stories for broadcast
Interview experts, guests, and sources within the community
Translate and repackage stories as required
Participate in pitch meetings
Other duties as required
What you will bring...
Proven experience in journalism and media
On air broadcast experience
Proven experience reporting and/or chasing in the field
Ability to work in a dynamic group environment
Fluent in written and spoken Punjabi
Knowledge of the cultural and political landscape in Canada and BC
Experience writing, producing and/or reporting broadcast news content
Ability to juggle multiple tasks and deliver under tight deadlines
Superior communication, writing, organizational, time management and interpersonal skills
Proficient computer skills
Degree or diploma in journalism or broadcasting (or equivalent experience)
A team-focused attitude

Here's what you can expect in return:
A team that trusts and wants to win together
Smart and accomplished colleagues who are focused on both the "what" and the "how"
Your choice of hardware and software (iPhone or Android/Mac or PC etc.)
Schedule: Part time
Shift: Variable
Length of Contract: No Selection
Work Location: 180 West 2nd Avenue (810), Vancouver, BC
Travel Requirements: No Selection
Posting Category/Function: Broadcasting & News
Requisition ID: 287163

What makes us different makes us stronger. Rogers has a strong commitment to diversity and inclusion. Everyone who applies for a job will be considered. We recognize the business value in creating a workplace where each team member has the tools to reach their full potential. At Rogers, we value the insights and innovation that diverse teams bring to work. We work with our candidates with disabilities throughout the recruitment process to ensure that they have what they need to be at their best. Please reach out to our recruiters and hiring managers to begin a conversation about how we can ensure that you deliver your best work. You matter to us! For any questions, please visit the Rogers FAQ.

Posting Notes: Rogers Sports & Media