Warehouse Associate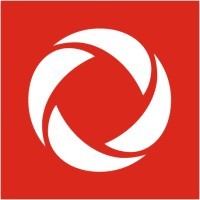 Rogers Communications
Mississauga, ON, Canada
Posted on Sunday, July 2, 2023
Come play a key role in building the future of Sports & Media! Everyone wants to be part of a transformational team – and that's exactly what we're building at Rogers Sports & Media. A team that innovates and a team that wins.
At Rogers Sports & Media we are committed to creating and growing teams that are digital-first, fast-moving and bold-thinking and are focused on delivering impact with everything they do. Our impressive collection of assets includes media properties, sports teams, sports events & production, venues, e-commerce platforms and a close connection with our Connected Home and Wireless team. Collectively, we touch the lives of 30 million of Canadians every month!
Not only is our business strong, but so is our culture. We genuinely care about each other and working in an environment that allows each of us to bring our best authentic selves to work. That starts with our firm commitment to a diverse, inclusive and safe workplace. We're also dedicated to giving back by using our media megaphone to help Canadians who need it most. Our team is All IN on diversity and inclusion – find out more at www.allinforequity.ca.
As we grow our team, the well-being of our team members remains our top priority. To ensure the health and safety of our team members, including those in the recruitment process, our team members are working from home, and are equipped to do so safely and efficiently.
Are you up for the challenge and the fun? If so, consider the following opportunity!
We are seeking a Warehouse Associates to work in our National Distribution Centre. We are looking for talented individuals to join our winning team where you will have a chance to grow and deliver world class service to our customers.
***Please note that the shift is working during the day shift from 7:30 am to 4;00 pm - working Tuesday, Wednesday, Thursday, Friday and Saturday with days off Sundays & Mondays***
Responsibilities
· Focus on excellence in execution – process customer orders and returns on time and accurately
· Execute all customer facing tasks with precision and speed
· Meet individual cycle time and efficiency targets
· Meet all Customer Service Metric targets
· Follow all policies & procedures
Receiving
· Unload product from trucks
· Match products in shipments to purchase orders
· Inspect, sort, count & verify inventory
· Stage products for put away activities
Returns & Restocking
· Unload product from shipping containers and stage for crediting activities
· Process credits for customer returns
· Sort & control inventory for restock, return to vendor or liquidation
· Inspect & prepare inventory for restocking
· Put away inventory into corresponding location
Fulfillment
· Put away inventory into corresponding location
· Print & prepare orders for picking activities
· Pick customer orders and stage for packing activities
· Pack, label & check customer orders and stage for shipping activities
· Scan, weigh & ship customers' orders and load onto trucks
· Process inventory kitting activities as requested
General
· Maintain a clean & safe workstation
· Maintain equipment & tools
· Organize & maintain inventory of packing materials (bins, boxes, collates etc.)
Qualifications
· Excellent communication skills in both verbal and written
· 1+ year of experience in a warehouse environment
· Comfortable using a computer
· Must be flexible to work shifts as required and overtime as needed to meet business needs
What makes us different makes us stronger. Rogers has a strong commitment to diversity and inclusion. Everyone who applies for a job will be considered. We recognize the business value in creating a workplace where each team member has the tools to reach their full potential. At Rogers, we value the insights and innovation that diverse teams bring to work. We work with our candidates with disabilities throughout the recruitment process to ensure that they have what they need to be at their best. Please reach out to our recruiters and hiring managers to begin a conversation about how we can ensure that you deliver your best work. You matter to us! For any questions, please visit the Rogers FAQ.

Schedule: Full time
Shift: Day
Length of Contract: Not Applicable (Regular Position)
Work Location: 6885 Kennedy Road (177), Mississauga, ON
Travel Requirements: None
Posting Category/Function: Warehouse / Distribution & Warehouse Worker
Requisition ID: 290868
Posting Notes: Sales & Marketing