Account Manager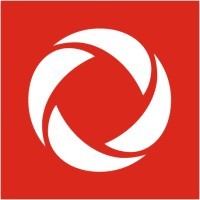 Rogers Communications
Sales & Business Development
Lethbridge, AB, Canada
Posted on Friday, June 30, 2023
Come play a key role in building the future of Sports & Media! Everyone wants to be part of a transformational team – and that's exactly what we're building at Rogers Sports & Media. A team that innovates and a team that wins.
At Rogers Sports & Media we are committed to creating and growing teams that are digital-first, fast-moving and bold-thinking and are focused on delivering impact with everything they do. Our impressive collection of assets includes media properties, sports teams, sports events & production, venues, e-commerce platforms and a close connection with our Connected Home and Wireless team. Collectively, we touch the lives of 30 million Canadians every month!
Not only is our business strong, but so is our culture. We genuinely care about each other and working in an environment that allows each of us to bring our best authentic selves to work. That starts with our firm commitment to a diverse, inclusive and safe workplace. We're also dedicated to giving back by using our media megaphone to help Canadians who need it most. Our team is All IN on diversity and inclusion – find out more at www.allinforequity.ca.
Are you up for the challenge and the fun? If so, consider the following opportunity!
Rogers Sports & Media in Lethbridge is looking for a dynamic Account Manager to manage a territory of direct clients in the Media Business Unit. The right candidate will excel in a fast-paced environment and drive incremental revenue across the premium portfolio of RSM's television, radio, digital and OOH assets. This position requires expertise in all aspects of the sales process from superior communication, relationship building abilities, accurate forecasting skills, solution selling and strong closing abilities, keen to new business development with intensive prospecting with customers through a detailed understanding of the clients business needs.
What you will do...
Actively prospect for and develop new business opportunities by building and maintaining strong relationships with clients

Work with existing and new clients across multiple platforms i.e. television, digital, radio, OOH and brands

Lead & collaborate on all sales initiatives through high level proposals, direct-to-client & new business acquisitions to ensure combined achievement of revenue targets across all media assets

Lead in-depth and strategic management of category & industry tools to develop & drive new business

Write professional and comprehensive sales presentations

Meet and exceed monthly, quarterly and annual sales targets

Develop creative strategies around business to meet targets and maximize revenue

Provide best in class customer service to new and existing clients

Service client base in a professional manner consistent with our company values

Respond to queries and follow up on all client calls and emails promptly

Work with internal teams, colleagues, and managers to develop creative solutions and integrated sales programs for clients

Manage Salesforce database to efficiently track all sales activity and accurately forecast

Develop and maintain client profiles, account history, contact updates, and annual account planning

Maintain up-to-date information related to market changes, the competitive landscape, trends and movements to effectively manage sales territory

Responsible for participating in ongoing marketing and sales training and development

Prepare weekly or monthly sales status reports

Attend industry events, client events, networking opportunities, etc. (virtual and/or in-person)
What you will bring...
5+ years previous sales experience required, with media experience a definite asset

Excellent presentation skills both written and verbal

Strong negotiation and sales abilities

Perform well under the pressure of deadlines, the requirement to generate new customers, and the accountability of large revenue targets

Advanced knowledge of Microsoft Office suite of products (Word, PowerPoint, Excel)

Self-motivating and results-oriented

Proven sales track record

Proven experience in prospecting new clients, generating sales leads and closing the sale

Superior communication skills

Strong interpersonal skills

Strong organizational skills

Strong time management skills

Strong listening skills and be tactful in many interactions, both with external customers and with internal departments

Team mentality and excellence is a must

Must be able to multitask and work with multiple deadlines

Working knowledge of broadcast (radio & television) industry

Working knowledge of Wide Orbit, S4M booking systems and Salesforce is an asset

Knowledge of digital sales is considered an asset

Ability to be flexible and work within an ever-changing environment

Able to apply a creative approach to problem solving
Here's what you can expect in return:
A competitive salary and benefits that include access to our Employee Share Accumulation Program, Retirement Benefits and a variety of other perks including 50% off Rogers services and Blue Jays tickets

A manager who deeply cares about your development and long-term career at Rogers

A team that trusts and wants to win together

Smart and accomplished colleagues who are focused on both the "what" and the "how"
As we grow our team, the well-being of our team members remains our top priority. To ensure the health and safety of our team members, including those in the recruitment process, our team members are working from home, and are equipped to do so safely and efficiently.
Schedule: Full time
Shift: Day
Length of Contract: Not Applicable (Regular Position)
Work Location: 1015 -3rd Avenue South (091), Lethbridge, AB
Travel Requirements: Up to 10%
Posting Category/Function: Sales & Account Management
Requisition ID: 290720

What makes us different makes us stronger. Rogers has a strong commitment to diversity and inclusion. Everyone who applies for a job will be considered. We recognize the business value in creating a workplace where each team member has the tools to reach their full potential. At Rogers, we value the insights and innovation that diverse teams bring to work. We work with our candidates with disabilities throughout the recruitment process to ensure that they have what they need to be at their best. Please reach out to our recruiters and hiring managers to begin a conversation about how we can ensure that you deliver your best work. You matter to us! For any questions, please visit the Rogers FAQ.

Posting Notes: Rogers Sports & Media