Promotions Representative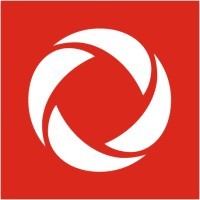 Rogers Communications
Administration
Winnipeg, MB, Canada
Posted on Friday, June 30, 2023
Come play a key role in building the future of Sports & Media! Everyone wants to be part of a transformational team – and that's exactly what we're building at Rogers Sports & Media. A team that innovates and a team that wins.
At Rogers Sports & Media we are committed to creating and growing teams that are digital-first, fast-moving and bold-thinking and are focused on delivering impact with everything they do. Our impressive collection of assets includes media properties, sports teams, sports events & production, venues, e-commerce platforms and a close connection with our Connected Home and Wireless team. Collectively, we touch the lives of 30 million Canadians every month!
Not only is our business strong, but so is our culture. We genuinely care about each other and working in an environment that allows each of us to bring our best authentic selves to work. That starts with our firm commitment to a diverse, inclusive and safe workplace. We're also dedicated to giving back by using our media megaphone to help Canadians who need it most. Our team is All IN on diversity and inclusion – find out more at www.allinforequity.ca.
Are you up for the challenge and the fun? If so, consider the following opportunity!
Rogers Sports & Media is seeking a Part Time Radio Event Brand Ambassador in Winnipeg, MB!
You will represent 92.1 CITI and KiSS 102.3 at the hottest events in and around Winnipeg/ Manitoba. Reporting to the Branded Content & Integration Lead West, the successful candidate will love being the center of attention; will tweet, post Facebook and Instagram updates; and make sure that our stations are well represented at an array of station driven and client events.
If you love media, value making connections in the community and understand that a radio station's superpower is engaging locally and delivering positive results for clients – we encourage you to apply for this position.
What you will do...
Execute station events and on-site promotions, including set-up of various signage, equipment, and driving branded vehicles

Attend all major station promotions, designated client promotions, and non-profit street team events as required

Assist in sourcing events to support and attend; organize on-site aspects of community cruiser programs

Proactively engage and interact with listeners, contest winners, clients and the general public

Brand and market the Rogers radio properties in a professional manner to entertain crowds with music, games, prizing, etc.

Establish strong relationships with other team members and key partners

Maintain and take promotional inventory, including signage, prizing, and equipment in the station storage area; upkeep station vehicles

Use and understand station social media pages while on location (Facebook, Twitter, Instagram, TikTok)

If applicable, able to perform cut-ins to promote presence at an event where necessary, upkeep cruiser pages on station websites

Provide regular event feedback to the Branded Content & Integrations Team

Assist Promotions team with office work such as preparing guest lists, preparing web contests, preparing wrap reports, analyzing contest results and other duties as assigned.

Assist with the production of on-air shows as required when on-location or in studio for on-location events, live show or remote broadcasts

Check battery & signal strength for live shows and remote broadcasts

Assist announcers while live on location

What you will bring...
Strong knowledge of Winnipeg area

High energy, outgoing and eager to initiate conversation with the public

Must be able to take initiative, self-manage, and flourish in a team environment

Independent problem solving and decision-making skills

Must be able to work flexible hours weekends, evenings, and holidays - occasionally on short notice

Experience with social media (Facebook, Twitter, Instagram, TikTok), Wordpress, and video editing software an asset

Must be willing to jump into other roles as needed by station

Must hold a valid CLASS 5 driver's license

Able to set up station equipment (lifting up to 35 pounds)
Here's what you can expect in return:
A manager who deeply cares about your development and long-term career at Rogers

A team that trusts and wants to win together

Smart and accomplished colleagues who are focused on both the "what" and the "how"
Schedule: Part time
Shift: Variable
Length of Contract: No Selection
Work Location: 166 Osborne Street Unit 4 (095), Winnipeg, MB
Travel Requirements: Up to 75%
Posting Category/Function: Marketing & Promotions / Event
Requisition ID: 289395

What makes us different makes us stronger. Rogers has a strong commitment to diversity and inclusion. Everyone who applies for a job will be considered. We recognize the business value in creating a workplace where each team member has the tools to reach their full potential. At Rogers, we value the insights and innovation that diverse teams bring to work. We work with our candidates with disabilities throughout the recruitment process to ensure that they have what they need to be at their best. Please reach out to our recruiters and hiring managers to begin a conversation about how we can ensure that you deliver your best work. You matter to us! For any questions, please visit the Rogers FAQ.

Posting Notes: Rogers Sports & Media