Retail Sales Associate - Toronto Blue Jays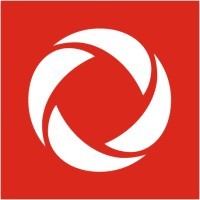 Rogers Communications
Sales & Business Development
Toronto, ON, Canada
Posted on Saturday, February 4, 2023
Come play a key role in building the future of Sports & Media! Everyone wants to be part of a transformational team – and that's exactly what we're building at Rogers Sports & Media. A team that innovates and a team that wins.
At Rogers Sports & Media we are committed to creating and growing teams that are digital-first, fast-moving and bold-thinking and are focused on delivering impact with everything they do. Our impressive collection of assets includes media properties, sports teams, sports events & production, venues, e-commerce platforms and a close connection with our Connected Home and Wireless team. Collectively, we touch 30 million of Canadians every month!
Are you up for the challenge and the fun? If so, consider the following opportunity!
Are you interested in joining the Toronto Blue Jays Retail Team? This is your chance.
The Toronto Blue Jays are looking for Retail Sales Associates to join our team.
OVERVIEW
The Toronto Blue Jays merchandise team is looking for enthusiastic and dynamic individuals to join our Jays Shop roster for the 2023 season. Our team-driven culture and stimulating atmosphere has established Jays Shop as the leading destination for Toronto Blue Jays official team merchandise, and we want you to be part of the action.
We are seeking Retail Sales Associates who have a desire to be on a winning team, both on and off the field. In this position, you have the unique opportunity to outfit fans as they unite in the ever-growing Blue Jays community. Creating unforgettable moments, building lasting relationships, and promoting the ultimate fan experience are the primary functions of all Jays Shop team members.
If you are passionate about baseball, are seeking a new and exciting challenge, and want to play a role in delivering world class service to Toronto Blue Jays fans, we want to hear from you!
Please note this is a contract position.
RESPONSIBILITIES
Enthusiastically and promptly greet and interact with our fans in an accommodating and respectful, manner; attending to their needs to deliver the ultimate fan experience.

Maintain the appearance and organization of the sales floor through general cleaning and restocking merchandise; ensure all merchandise is displayed in a visually appealing and profitable manner.

Responsibly operate the POS and process sales transactions efficiently; comply with all Payment Card Industry (PCI) principles.

Effectively communicate product features, promotions, available services, and relevant stadium and club information.

Ensure all day-to-day store, kiosk, warehouse, and stadium operations are carried out in an orderly and professional approach.

Enforce inventory controls in Jays Shop locations; including preserving and maintaining the condition of merchandise, adhering to loss prevention guidelines, and completing cycle counts with precision.

Assist in receiving and processing regular product shipments.

Accountable for achieving retail sales goals, departmental objectives, and promoting organizational values.

Participate in the merchandise distribution and overall experience for other Rogers Centre events, including concerts.

Communicate fan feedback to the team, to enrich overall stadium and merchandise experience.

Contribute to the positive team dynamic, fostering a safe and welcoming space for all staff and fans.

Adhere to and enforce all organizational and departmental policies and procedures, including health and safety protocols within Jays Shop locations and across the stadium.

Perform additional duties as required.
QUALIFICATIONS
Previous retail or customer service experience preferred.

Enjoys a high energy environment and demonstrates an appreciation of the diverse background of Toronto Blue Jays fans and Jays Shop staff.

Excellent interpersonal and communication with fans, teammates, and leadership.

Outgoing, passionate, and self-motivated.

Significant attention to detail, organizational skills, and a high level of accuracy.

Flexible and adaptable in a fast-paced environment and work proficiently under pressure.

A team player and a collaborative frame of mind.

Knowledge and understanding of baseball and the Toronto Blue Jays.

Physical stamina and mobility including ability to lift, carry, kneel, bend, and reach.

Must be available to work all Toronto Blue Jays home games and other Rogers Centre concerts and events.

Ability to work a flexible schedule including evenings, weekends, and holidays is required.
WHAT WE OFFER TO YOU
Commitment to our team - we want you to succeed!

Ongoing, hands-on training to help you develop your skills.

Excellent employee discount to use towards Blue Jays gear.

A unique employment experience working for the only MLB team in Canada.
What makes us different makes us stronger. Rogers has a strong commitment to diversity and inclusion. Everyone who applies for a job will be considered. We recognize the business value in creating a workplace where each team member has the tools to reach their full potential. At Rogers, we value the insights and innovation that diverse teams bring to work. We work with our candidates with disabilities throughout the recruitment process to ensure that they have what they need to be at their best. Please reach out to our recruiters and hiring managers to begin a conversation about how we can ensure that you deliver your best work. You matter to us! For any questions, please visit the Rogers FAQ.

Schedule: Part time
Shift: Variable
Length of Contract: No Selection
Work Location: 1 Blue Jays Way (210), Toronto, ON
Travel Requirements: None
Posting Category/Function: Baseball / Stadium Operations & Game Day Events
Requisition ID: 279856
Posting Notes: Rogers Sports & Media