Valet Attendant - Toronto Blue Jays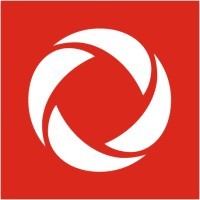 Rogers Communications
Toronto, ON, Canada
Posted on Tuesday, January 31, 2023
Come play a key role in building the future of Sports & Media! Everyone wants to be part of a transformational team – and that's exactly what we're building at Rogers Sports & Media. A team that innovates and a team that wins.
At Rogers Sports & Media we are committed to creating and growing teams that are digital-first, fast-moving and bold-thinking and are focused on delivering impact with everything they do. Our impressive collection of assets includes media properties, sports teams, sports events & production, venues, e-commerce platforms and a close connection with our Connected Home and Wireless team. Collectively, we touch the lives of 30 million of Canadians every month!
Not only is our business strong, but so is our culture. We genuinely care about each other and working in an environment that allows each of us to bring our best authentic selves to work. That starts with our firm commitment to a diverse, inclusive and safe workplace. We're also dedicated to giving back by using our media megaphone to help Canadians who need it most. Our team is All IN on diversity and inclusion – find out more at www.allinforequity.ca.
As we grow our team, the well-being of our team members remains our top priority. To ensure the health and safety of our team members, including those in the recruitment process, our team members are working from home, and are equipped to do so safely and efficiently.
Are you up for the challenge and the fun? If so, consider the following opportunity!
Valet Attendant Toronto Blue Jays
Are you interested in joining the Toronto Blue Jays Parking Team? This is your chance!
The Toronto Blue Jays are looking for a Valet Attendant!
OVERVIEW
Reporting to the Manager of Parking Operations, the Valet Attendant will be an integral part of a team that provides valet services to guests of the Marriott City Centre Hotel, located at the Rogers Centre. They will be required to jockey vehicles to and from the Hotel at guest's request. They will ensure that vehicles are checked and recorded for any damages and then driven safely. Valet Attendants must uphold the values of all Toronto Blue Jays teams and provide an exceptional experience to all guests.
This role may be for you if:
You enjoy

motivating, energizing, and inspiring others

You are excited about a customer focused atmosphere

You thrive in fast paced high-volume working environments

You love the Toronto Blue Jays!
RESPONSIBILITIES
Work with valet attendants to ensure a smooth and safe valet service is provided to guests of the Marriott City Centre Hotel.

Greet guests on arrival and request if they require valet services.

Assist guests with directions to lobby/front desk

Complete circle check of car and note down any damages. Alert guest if required.

Safely drive down vehicle to Rogers Centre parking garage, obeying all traffic signs and signals.

Safely Park vehicle in Hotel Zone of parking.

Fill in key tag completely to include damages, license plate and location.

Ensure vehicle is locked.

Complete inbound documentation in valet office and store keys.

Answer service phone for vehicles that are requested to be brought up.

Double check with requester that the right key is requested.

Fill out outbound documentation and proceed to location it is parked.

Complete circle check of car and note down any damages. Alert guest if required.

Drive vehicle up safely and park in hotel parking lobby.

If guest present, greet them and provide key to them.

If guest is not present, provide key to doorman.

Assist guests as needed outside of valet service.

Maintain communication with Valet Team Lead and Manager, Parking Operations.

Ensure all fan escalations are dealt with in a prompt and respectful manner - working closely with other game day departments and Hotel to resolve matters as required
QUALIFICATIONS
Valet Attendants must be available at least 3 weeknights and weekends. Majority of shifts will be within the hours of noon to midnight.
Valid G license with a clean driving history.

Prior valet/delivery service an asset.

A team player who will establish and maintain strong relationships with internal departments and Hotel staff to reach desired result

Able to drive both standard and automatic vehicles.

Able to work in all weather elements

Confident and effective communication skills – interpersonal, written, and verbal

Excellent organizational and time management skills. Must be able to work in a fast-paced environment.

Knowledge of the game of baseball and the Toronto Blue Jays is considered an asset
WHAT WE OFFER TO YOU
Commitment to our team - we want you to succeed!

Ongoing, hands-on training to help you develop your skills

Excellent employee discount to use towards Jays gear

A unique employment experience working for the only MLB team in Canada
What makes us different makes us stronger. Rogers has a strong commitment to diversity and inclusion. Everyone who applies for a job will be considered. We recognize the business value in creating a workplace where each team member has the tools to reach their full potential. At Rogers, we value the insights and innovation that diverse teams bring to work. We work with our candidates with disabilities throughout the recruitment process to ensure that they have what they need to be at their best. Please reach out to our recruiters and hiring managers to begin a conversation about how we can ensure that you deliver your best work. You matter to us! For any questions, please visit the Rogers FAQ.

Schedule: Part time
Shift: Variable
Length of Contract: No Selection
Work Location: 1 Blue Jays Way (210), Toronto, ON
Travel Requirements: None
Posting Category/Function: Baseball / Stadium Operations & Facilities / Cleaners
Requisition ID: 285390
Posting Notes: Rogers Sports & Media