Fan Services Representative - Toronto Blue Jays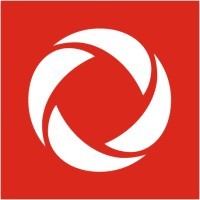 Rogers Communications
Toronto, ON, Canada
Posted on Friday, January 27, 2023
Come play a key role in building the future of Sports & Media! Everyone wants to be part of a transformational team – and that's exactly what we're building at Rogers Sports & Media. A team that innovates and a team that wins.
At Rogers Sports & Media we are committed to creating and growing teams that are digital-first, fast-moving and bold-thinking and are focused on delivering impact with everything they do. Our impressive collection of assets includes media properties, sports teams, sports events & production, venues, e-commerce platforms and a close connection with our Connected Home and Wireless team. Collectively, we touch 30 million of Canadians every month!
Are you up for the challenge and the fun? If so, consider the following opportunity!
Are you interested in joining the Toronto Blue Jays Fan Services Team? This is your chance.
The Toronto Blue Jays are looking for a motivated, service-orientated individual who is responsible for assisting fans, resolving issues, and providing stadium related or event related information to fans in a friendly, professional manner while fostering an inclusive environment for all. Please note this is a part-time role tied to the Blue Jays season.
OVERVIEW
Reporting to the Fan Services Supervisor, Fan Services Representatives will support fans in-person or by phone/email in shaping their experience at all Toronto Blue Jays home games and Rogers Centre concerts/events with any stadium or event-related inquiries or concerns they may have.
As a Fan Services Representative, you will be committed to creating authentic, memorable experiences for thousands of fans by assisting them in shaping their experience based on their individual needs and wants. You will actively demonstrate our WE CARE values throughout all interactions with fans and your peers.
This role may be for you if:
You are an energetic, self-starter

You enjoy

helping others while providing exceptional & personable customer-service

You enjoy problem-solving

You are hands-on and unafraid of taking on new challenges

You thrive in fast paced high-volume working environments

You love the Toronto Blue Jays!
RESPONSIBILITIES
Provide exceptional service based on our Fan Service principles to consistently go above and beyond to exceed fan expectations

Answering fan inquiries and questions in a friendly, professional manner in person, by phone, email or mail that are stadium game/event related

Take ownership to determine appropriate action to resolve in game/event issues promptly and effectively to a satisfactory outcome

Proven ability to handle and diffuse difficult situations

Creating an inclusive environment in the ballpark for all

Action in game issues to appropriate department to action

Responsible for in-take, entering and releasing lost and found items

Responsible for in-take, monitoring, and release of checked items

Responsible for ensuring fan services booth and subsequent inclusive spaces are stocked and appropriately cared for

Logging, tracking fan feedback during and post event to assist in improving the overall fan experience via CRM

Maintain strong cooperative working and supportive relationships with all game/event teams and inter-department

Participate in on-going department projects as assigned

Various game/event day or office duties as assigned
QUALIFICATIONS
Fan Services Representatives must be able to work all 81 home games (evenings, weekends, and holidays) and other Rogers Centre concerts/events as required.
A commitment to service excellence and fan satisfaction

Exceptional problem-solving skills

Superior written and verbal communication skills

Excellent relationship building and people skills

Ability to multi-task in fast paced working environment

Ability to prioritize effectively

Proficiency with Microsoft Office programs, experience with Salesforce or other CRM platforms preferred

Available to commit to working 81 Toronto Blue Jays home games and all additional concerts hosted at the Rogers Centre

Ability and willingness to work evenings, weekends and holidays as required

Previous work with professional or local sports organization an asset

Knowledge of the game of baseball and the Toronto Blue Jays is considered an asset

Bilingualism considered an asset

Familiarity with the City of Toronto and local transit systems considered an asset
WHAT WE OFFER TO YOU
Commitment to our team - we want you to succeed!

Ongoing, hands-on training to help you develop your skills

Excellent employee discount to use towards Jays gear

A unique employment experience working for the only MLB team in Canada
What makes us different makes us stronger. Rogers has a strong commitment to diversity and inclusion. Everyone who applies for a job will be considered. We recognize the business value in creating a workplace where each team member has the tools to reach their full potential. At Rogers, we value the insights and innovation that diverse teams bring to work. We work with our candidates with disabilities throughout the recruitment process to ensure that they have what they need to be at their best. Please reach out to our recruiters and hiring managers to begin a conversation about how we can ensure that you deliver your best work. You matter to us! For any questions, please visit the Rogers FAQ.

Schedule: Part time
Shift: Variable
Length of Contract: No Selection
Work Location: 1 Blue Jays Way (210), Toronto, ON
Travel Requirements: None
Posting Category/Function: Baseball / Stadium Operations & Baseball Operations
Requisition ID: 280246
Posting Notes: Rogers Sports & Media