Activation Team Member - Toronto Blue Jays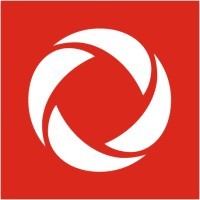 Rogers Communications
People & HR
Toronto, ON, Canada
Posted on Friday, January 27, 2023
Come play a key role in building the future of Sports & Media! Everyone wants to be part of a transformational team – and that's exactly what we're building at Rogers Sports & Media. A team that innovates and a team that wins.
At Rogers Sports & Media we are committed to creating and growing teams that are digital-first, fast-moving and bold-thinking and are focused on delivering impact with everything they do. Our impressive collection of assets includes media properties, sports teams, sports events & production, venues, e-commerce platforms and a close connection with our Connected Home and Wireless team. Collectively, we touch 30 million of Canadians every month!
Not only is our business strong, but so is our culture. We genuinely care about each other and working in an environment that allows each of us to bring our best authentic selves to work. That starts with our firm commitment to a diverse, inclusive and safe workplace. We're also dedicated to giving back by using our media megaphone to help Canadians who need it most. Our team is All IN on diversity and inclusion – find out more at www.allinforequity.ca.
Are you interested in joining the Toronto Blue Jays Fan Experience team? This is your chance!
The Toronto Blue Jays are looking for Activation Team Members to help facilitate all 2023 Toronto Blue Jays promotions, events and concerts!
OVERVIEW
Becoming a team member of the Toronto Blue Jays Baseball Club offers an opportunity to work in one of the finest organizations in sport. We are an organization that recognizes and rewards the contributions of its staff while maintaining a dynamic and exciting work environment. Our team driven culture is fast paced, exciting, and always seeking ways to improve and grow with a focus on winning, achievement and respect.
The incumbent will work alongside the members of the marketing team to assist in the setup, execution and teardown of all Toronto Blue Jays and Rogers Centre events. This position reports to the Manager, Ballpark & Marketing Activations and works closely day-to-day with the Coordinator, Marketing Events, Supervisor, Activation Team and Activation Team Leads.
This role may be for you if:
You enjoy

motivating, energizing, and inspiring others

You are hands-on and unafraid of taking on new challenges

You thrive in fast paced high-volume working environments

You are successful in a team-oriented environment
RESPONSIBILITIES
Interact and provide exceptional guest experience to fans during Toronto Blue Jays home games and events

Ensure an understanding of guest/fan needs and delivering on expectations

Assist in the set-up, execution and teardown of Toronto Blue Jays and various Rogers Centre events including all concerts

Monitor activation zones to ensure fan, staff and talent safety

Assist the Activation Team Leads in tracking prize and equipment inventory for each event

Maintain open lines of communication with supervisors leading up to, during and after event days
QUALIFICATIONS
Activation Team Members must be able to work all 81 home games (evenings, weekends, and holidays) and other Rogers Centre concerts/events as required
Post-secondary education preferred in Marketing, Events or Sport Management

Energetic and motivated

Willing to stand for long periods of time

Willing to work outdoors

Willing to lift and move heavy equipment during event setups and teardowns

Must be available to work all Toronto Blue Jays and Rogers Centre events

Must have a flexible schedule, including weekend availability and holidays

This includes early call times, varied shift lengths and unpredictable end times

Good with children, large groups and crowds

Excellent organizational, creative and communication skills required

Proven ability to coordinate multiple priorities and perform well under pressure

Ability to work well with others and assist in creating a positive team environment

Must have baseball knowledge and/or expertise
WHAT WE OFFER TO YOU
Commitment to our team - we want you to succeed!

Ongoing, hands-on training to help you develop your skills

Excellent employee discount to use towards Jays gear

A unique employment experience working for the only MLB team in Canada
What makes us different makes us stronger. Rogers has a strong commitment to diversity and inclusion. Everyone who applies for a job will be considered. We recognize the business value in creating a workplace where each team member has the tools to reach their full potential. At Rogers, we value the insights and innovation that diverse teams bring to work. We work with our candidates with disabilities throughout the recruitment process to ensure that they have what they need to be at their best. Please reach out to our recruiters and hiring managers to begin a conversation about how we can ensure that you deliver your best work. You matter to us! For any questions, please visit the Rogers FAQ.

Schedule: Part time
Shift: Variable
Length of Contract: No Selection
Work Location: 1 Blue Jays Way (210), Toronto, ON
Travel Requirements: None
Posting Category/Function: Baseball / Stadium Operations & Game Day Events
Requisition ID: 280239
Posting Notes: Rogers Sports & Media