Security - Toronto Blue Jays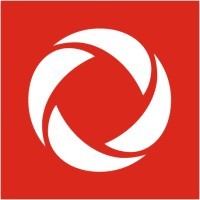 Rogers Communications
Toronto, ON, Canada
Posted on Friday, January 20, 2023
Come play a key role in building the future of the Toronto Blue Jays! Everyone wants to be part of a transformational team – and that's exactly what we're building at Rogers Sports & Media. A team that innovates and a team that wins.
At Toronto Blue Jay we are committed to creating and growing teams that are fast-moving, bold-thinking and are focused on delivering impact with everything they do. Our impressive collection of assets includes media properties, sports teams, sports events & production, venues, e-commerce platforms and a close connection with our Connected Home and Wireless team. Collectively, we touch 30 million of Canadians every month!
Are you up for the challenge and the fun? If so, consider the following opportunity!
Are you interested in joining the Toronto Blue Jays Security Team? This is your opportunity.
The Toronto Blue Jays are looking for Part Time Seasonal Security Guards.
NATURE AND SCOPE:
If you enjoy being surrounded by baseball, this seasonal security guard position may be for you. The Toronto Blue Jays Organization is looking for individuals who have a willingness to assist fans in a polite, friendly manner, and have strong interpersonal communication skills.
Candidates should have some experience working with people in a customer-service capacity.
The incumbent will ensure a safe and friendly atmosphere for all guests and employees. Provide a controlling influence at all entrances to Rogers Centre and throughout the facility.
Candidates must have a valid licence as a Security Guard in accordance with the PSIS Act and to be in good standing.
This is a part-time contract position from March to November with the possibility of extension.
This role may be for you if:
You enjoy

motivating, energizing, and inspiring others

You are hands-on and unafraid of taking on new challenges

You thrive in fast paced high-volume working environments

You love the Toronto Blue Jays!
RESPONSIBILITIES:
Must adhere to ALL Public Health protocols.

Being certain that each fan is greeted with a warm smile and a friendly "Good afternoon/evening" or other appropriate phrase.

Denying entry to secured doorways and entrances, except ticket holders and authorized personnel as required.

Performing enhanced security screening inspections using walk through metal detection (WTMD) and hand wands (HW) at public entrances as required.

Ensuring all public areas of Rogers Centre are properly maintained, free of hazards and safe for guests and staff alike.

Submit detailed reports on an Incident Report Card for all minor or major incidents and submitting them to a supervisor.

Have complete understanding of Rogers Centre policies and emergency procedures.

Maintain a high level of professionalism at all times.

Work closely with our emergency services, Toronto Fire Service, Toronto Police Service and Medical Service personnel.

Actively engage in alcohol management, crowd management, fan code of conduct compliance and general guest behaviour during events to ensure the overall safety of our guest and staff. When necessary, de-escalating confrontational situations.

Demonstrate good judgment, common sense and decision-making ability, particularly when required to take charge and direct others in emergencies or other situations.

Ensuring that all general duties assigned are completed before being released by a supervisor.

Be able to sit in an elevator and perform elevator duties or elevator break relief duties at stadium gates.
QUALIFICATIONS:
Currently licensed as a Security Guard in accordance with the PSIS Act and to be in good standing.

Must have their valid Smart Serve Certification by Opening Day April 11th, 2023.

Applicants must be available to work 80% of all Toronto Blue Jays regular season scheduled home games including evenings, weekends and holidays as required. Applicants must be available for 35% or as needed for all other events at the Rogers Centre.

Excellent problem solving, judgment and negotiation skills. Strong ability to be assertive and influential.

Excellent oral and written communication skills complimented with a friendly and professional manner.

A commitment to service excellence and customer satisfaction.

Solid team player with excellent interpersonal skills.

Must be able and interested in supporting a team environment.

Previous security services experience is an asset.

Current CPR and First Aid certificates.

Ability to work in a busy, fast-paced environment while standing/walking/climbing stairs indoors for 5-7 hours

Successful candidates must be 18 years of age or older.
WHAT WE OFFER TO YOU
Commitment to our team - we want you to succeed!

Ongoing, hands-on training to help you develop your skills

Excellent employee discount to use towards Blue Jays gear

A unique employment experience working for the only MLB team in Canada
What makes us different makes us stronger. Rogers has a strong commitment to diversity and inclusion. Everyone who applies for a job will be considered. We recognize the business value in creating a workplace where each team member has the tools to reach their full potential. At Rogers, we value the insights and innovation that diverse teams bring to work. We work with our candidates with disabilities throughout the recruitment process to ensure that they have what they need to be at their best. Please reach out to our recruiters and hiring managers to begin a conversation about how we can ensure that you deliver your best work. You matter to us! For any questions, please visit the Rogers FAQ.

Schedule: Part time
Shift: Variable
Length of Contract: No Selection
Work Location: 1 Blue Jays Way (210), Toronto, ON
Travel Requirements: None
Posting Category/Function: Baseball / Stadium Operations & Game Day Events
Requisition ID: 252144
Posting Notes: Rogers Sports & Media