ResponsiveAds Studio Full-Stack Developer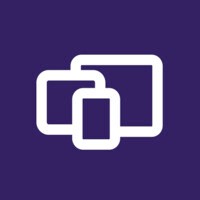 ResponsiveAds
Software Engineering
Remote · Canada
Posted on Friday, June 30, 2023
ResponsiveAds Full-Stack Developer
ResponsiveAds is the leader in advanced HTML5 premium ad creatives that are dynamic to any screen, user and context. With Flash and the banner dying, existing ad tech is stuck inside a box that can't adapt quickly enough. ResponsiveAds takes the "responsive" paradigm from web CMS, ad serving and cross-screen analytics
ResponsiveAds is currently looking for a full-stack developer to incrementally develop our studio product. Must have 3+ years experience as you will be responsible for the creation of a high quality, world class beautiful web app code . The target customers are designers, so you have a chance to develop a product that "excites" them.
Desired Skills and Experience
Responsibilities
Architect, design, develop, and maintain innovative, engaging, and informative product features.
Fulfill meeting tight deadlines.
Push technology, challenge established thinking, and discover new ways of approaching (and solving) a problem.
Minimum qualifications
3~5 years of experience developing Web Apps (Javascript, React, CSS3, HTML, etc..)
Experience with mobile architectures. iOS development and Android Application development
Experience with responsive design.
Other qualifications
Experience with WebGL, React and JavaScript libraries (e.g., Closure, AngularJS, Greensock) and Canvas/CSS animation.
Excellent debugging and troubleshooting skills.
Strong consistency and attention to detail.
Developing JavaScript architectures that promotes reuse, readability, and best-practice coding standards.
Excellent communication and organizational skills.
Enjoys a virtual, global team environment
Interested in joining a small very talented development team