ResponsiveAds QA Test Engineer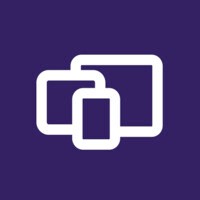 ResponsiveAds
Quality Assurance
Remote · New York, NY, USA
Posted on Friday, June 30, 2023
ResponsiveAds is the leader in advanced HTML5 premium creative ad tech solutions with our Fluid Designer & Creative Tech Suite of tools. Clients can easily and quickly build high-impact ads that are dynamic to any screen, user, and context in infinite sizes, in minutes. We have seen explosive growth with the "Display Digital Renaissance" due to Covid, and we are innovating quite aggressively around our self-serve business in areas of ad serving, creative CMS, cross-screen analytics, and personalization (integrating 1st party identity technologies). The company offers a combination of self-serve studio product (SaaS), 3rd party native fluid ad serving, and a full-service rich-media creative development offering.
ResponsiveAds is currently looking for a QA Engineer to lead our efforts for a better end-customer experience. You must have 3+ years of experience as you will be responsible for setting up processes for manual testing, optimizing infrastructure for automated testing, and writing those tests. Working with clients to debug and document their issues. Working with developers to make sure those issues are fixed and pushed to production on time.
Requirements
Responsibilities
Analysis and clarification of requirements with our customers
Planning and the process of testing
Write test cases
Conduct functional testing
Identify and track problem areas
Discuss fixes with developers
Maintain test documentation
Minimum qualifications
3 to 5 years of experience with testing
3 years of proven software development skills
Test automation frameworks

Understanding responsive design

Debugging and troubleshooting skills

Strong consistency and attention to detail

Excellent communication and organizational skills

Enjoys a virtual, global team environment

Passionate to get the best job done with a customer-first attitude
Other qualifications (good to have)
HTML 5 and development
Debugging trafficking issues
Technical Ad Operations (Google Ad Manager, DV 360, Data Studio)
Benefits
Some reasons why you'd want to work with us:
You want to play a big part in a small but profitable company that is an industry leader.
You do your best in a setting where excellent work is what's valued—not face time (a good work-life balance is just how we do things!)
You value authenticity and a work environment that values who you are and what you can do.
You're looking for a big challenge that involves lots of variety, collaboration, inventiveness, and on your toes thinking.
You want to work alongside a diverse group of people who are passionate, friendly, and helpful.
We have been a fully remote team from the start 6+ years
Our benefits include:
A strong commitment to work-life balance. We provide a flexible work and vacation time
Generous paid time off and flexible work from home policies.
Offer the ability to take educational courses and support your continuous learning
Continuous merit-based pay increases.
Stipend paid parental family leave policies to support you during major life events.