GAME DATA ANALYST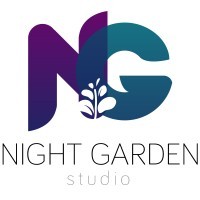 Night Garden Studio
IT, Data Science
Remote
Posted on Monday, February 13, 2023
GAME
DATA ANALYST
The Night Garden is growing, and seeking an experienced Game Data Analyst to join our team. As a Data Analyst at Night Garden, you'll recommend product improvements based on the actionable insights you have gleaned from player data. You will also assist in the creation of high impact dashboards that tell the stories of player behaviours and also potential opportunities.
In addition to their technical prowess, the ideal candidate should display interpersonal skills, with strong abilities in communication, collaboration, and networking. They should also be highly self-motivated and display exceptional organizational skills.
We offer an environment that is challenging, rewarding, and fosters personal and professional growth. Come make great games with us!
RESPONSIBILITIES
Evaluate and explore opportunities in our games and operations, through detailed querying and analysis of our data.
Be a key bridge between data, game design, and the business through the creation of reports and dashboards, helping to illustrate the ongoing story told by our data.
Build partnerships with each team member, sharing the tools and insights that improve retention and monetization within our products.
Formulate hypotheses and run a variety of A/B tests to determine the best strategies to implement into our products.
Continuously improve, maintain, and develop our analytics tools and predictive models for our games.
YOUR SKILL SET
Expert level knowledge of SQL (e.g., window functions), Tableau, and proficiency with at least one scripting language (e.g., R, Python).
Ambition to own and take ownership of the reporting and analysis functions for our games.
The ability to tell a convincing story with data.
An innate curiosity and ability to look at large complex data sets and formulate meaningful conclusions.
Previous experience A/B testing and calculating statistical significance within a big data context (e.g., bootstrapping, permutation testing).
Strong written and oral communication skills.
Mobile, F2P, or casual game experience and interest
BONUS
A bachelor's degree in mathematics, statistics, computer science, economics, or a related quantitative field; or a graduate degree in data science or business analytics.
Experience with Looker, Segment
Previous experience with game analytics on iOS or Android platforms
PERKS OF WORKING AT NIGHT GARDEN!
Extended benefits package & MSP coverage
Remote friendly