Technical Engineering Trainer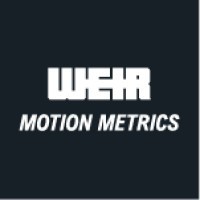 Motion Metrics
IT
Vancouver, BC, Canada
Posted on Thursday, November 2, 2023
Weir Motion Metrics
Vancouver, Canada
Hybrid
Purpose of Role:
The Technical Engineering Trainer will design training strategies and programs for technical teams who need in-depth instruction in mechatronics, applied science, and engineering solutions built by Weir Motion Metrics. This role will report to Weir Motion Metrics Global Services Manager and liaise with Weir ESCO's learning and development partners for adult learning best practices and technical support for E-Learning Platforms.
Why choose Weir:

Be part of a global organization dedicated to building a better future:
At Weir, the growing world depends on us. It depends on us constantly reinventing, quickly adapting, and continually finding better, faster, more sustainable ways to access the resources it needs to thrive. And it depends on each of us doing the best work of our lives. It's a big challenge – but it is exciting.
An opportunity to grow your way:
Everything moves fast in the dynamic world of Weir. This creates opportunities for us to take on new challenges, explore new areas, learn, progress, and excel. Best of all, there is no set path that our people must take. Instead, everyone is given the support and freedom to tailor-make their own career and do the best work of their lives.
Feel empowered to be yourself and belong:
Weir is a welcoming, inclusive place, where each individual's contribution is recognized, and all employees are encouraged to innovate, collaborate and be themselves. We continually focus on people and their well-being. We believe in fairness and choose to be honest, transparent and authentic in everything we do.
Key Responsibilities:


Training Development: Conduct needs analyses to assess technical knowledge, competency, skills, and experience gaps on technical teams. Using technical and engineering expertise, create and execute training plans to improve proficiency in (but not limited to): On-Site product installations in a variety of environments with diverse sets of equipment. Use of Weir Motion Metrics products and solutions. Troubleshoot, debug and repair Weir Motion Metrics systems. Embedded software/hardware, AI systems, and components.
Training Delivery: Deliver technical content for internal/external learning, using a variety of mediums such as in-person, online, on-the-job, and more.
Measure Results: Track and measure the success of the training with a global strategy in place.Assess the success of training plans, courses, and methods to help employees to maximize learning impact. Ensure effective knowledge transfer to other team members in the organization.
Safety First: Demonstrate 100% commitment to our zero-harm behaviors to support our drive toward developing a world-class safety culture.Ensure the training materials are current with the latest product features, updates, and branding.


Job Knowledge/Education and Qualifications:


Degree in Applied Science, Engineering, Mining, or Technology-related fields.
Proven experience in designing and developing technical training programs.
Full professional English proficiency, a second or third language, is a plus. Ideally Spanish or Portuguese.
Some technical writing, video, and technical editing skills would be beneficial.
Understanding of effective adult learning and technical training methods.
Familiarity with training best practices for computer hardware and software.
Training facilitation expertise for on-the-job, classroom, and on-site training sessions.
Availability and willingness to travel frequently, including extended stays in mining locations.


Weir Motion Metrics (WMM) is a Canadian mining technology division that enables a new generation of safe, smart, and sustainable mining based in Vancouver, B.C. Serving the mining market since 1999, then joining Weir in 2021, Motion Metrics is proud to be Weir's first-ever center of excellence for artificial intelligence and machine vision technology. For additional information about Weir Motion Metrics, visit us at www.motionmetrics.com
Founded in 1871, Weir is a world leading engineering business with a purpose to make mining operations smarter, more efficient and sustainable. Thanks to Weir's technology, our customers can produce essential metals and minerals using less energy, water and waste at lower cost. With the increasing need for metals and minerals for climate change solutions, Weir colleagues are playing their part in powering a low carbon future. We are a global family of 11,000 uniquely talented people in over 60 counties, inspiring each other to do the best work of our lives.
For additional information about what it is like to work at Weir, please visit our Career Page and LinkedIn Life Page.
Compensation: $69,783 - 101,188 CAD
Weir Motion Metrics/Weir ESCO is committed to fair and equitable compensation practices. Actual compensation packages are determined by several factors that are unique to each candidate, including but not limited to job-related skills, depth of experience, certifications, relevant education or training, and specific work location. Packages may vary by location due to differences in cost of living. The recruiter can share more about the specific salary range for a preferred location during the hiring process. Please note that the listed range reflects the base salary or hourly range only.
Weir is committed to an inclusive and diverse workplace. We are an equal opportunity employer and do not discriminate on the basis of race, national origin, gender, gender identity, sexual orientation, veteran status, disability, age, or any other legally protected status.
#motionmetrics