Intermediate Machine Learning Developer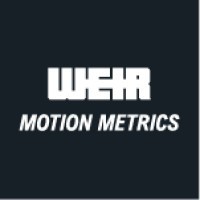 Motion Metrics
Marketing & Communications, Software Engineering
London, ON, Canada
Posted on Sunday, July 9, 2023
Weir ESCO

Vancouver, Canada

Purpose of Role:


We are looking for a Machine Learning Developer who is passionate about solving challenging computer vision and machine learning problems in collaboration with other data scientists and developers. AI team members will be involved in various stages of algorithm development from research to production, which includes AI model development for embedded, edge and cloud environments.
Why choose Weir:

Be part of a global organization dedicated to building a better future:
At Weir, the growing world depends on us. It depends on us constantly reinventing, quickly adapting and continually finding better, faster, more sustainable ways to access the resources it needs to thrive. And it depends on each of us doing the best work of our lives. It's a big challenge – but it is exciting.
An opportunity to grow your own way:
Everything moves fast in the dynamic world of Weir. This creates opportunities for us to take on new challenges, explore new areas, learn, progress and excel. Best of all, there is no set path that our people must take. Instead, everyone is given the support and freedom to tailor-make their own career and do the best work of their lives.
Feel empowered to be yourself and belong
: Weir is a welcoming, inclusive place, where each individual's contribution is recognized and all employees are encouraged to innovate, collaborate and be themselves. We continually focus on people and their wellbeing. We believe in fairness and choose to be honest, transparent and authentic in everything we do.
Responsibilities:

Review the literature for the state-of-the-art computer vision and machine learning methodologies.
Design and implement proprietary machine learning algorithms and optimize them based on runtime system requirements and constraints.
Propose, implement and monitor validation and performance metrics for the proprietary algorithms.
Conduct code reviews and work closely with the software/hardware teams to transfer the prototyped models to the production environment.
Setup the development pipeline including data management and deployment through continuous integration scheme.


Safety First:
Demonstrate 100% commitment to our zero harm behaviors in support of our drive towards developing a world class safety culture.
Job Knowledge/Education and Qualifications:

Master's Degree or higher in Computer Science or a related technology/engineering field.
3+ years of hands-on experience in developing and implementing and evaluating machine learning models algorithms.
Solid understanding of statistical learning algorithms, including (self, semi) supervised, unsupervised and transfer learning and computer vision algorithms.
Proficiency in Python and version control.
Basic familiarity with object- and service-oriented design, api development, containerization, and complexity analysis.
Solid Experience with TensorFlow, PyTorch and OpenCV.
Familiarity with image processing algorithms.
Strong analytical, communication and presentation skills.


Founded in 1871, Weir is a world leading engineering business with a purpose to make mining operations smarter, more efficient and sustainable. Thanks to Weir's technology, our customers can produce essential metals and minerals using less energy, water and waste at lower cost. With the increasing need for metals and minerals for climate change solutions, Weir colleagues are playing their part in powering a low carbon future. We are a global family of 11,000 uniquely talented people in over 60 counties, inspiring each other to do the best work of our lives.
For additional information about what it is like to work at Weir, please visit our Career Page and LinkedIn Life Page.
Weir Motion Metrics (WMM) is a Canadian mining technology division that enables a new generation of safe, smart, and sustainable mining based in Vancouver, B.C. Serving the mining market since 1999, then joining Weir in 2021, Motion Metrics is proud to be Weir's first-ever center of excellence for artificial intelligence and machine vision technology.
For additional information about Weir Motion Metrics, visit us at www.motionmetrics.com
Weir is committed to an inclusive and diverse workplace. We are an equal-opportunity employer and do not discriminate on the basis of race, national origin, gender, gender identity, sexual orientation, veteran status, disability, age, or any other legally protected status.
#motionmetrics