Product Manager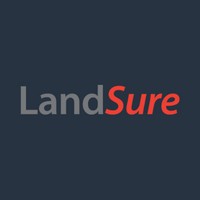 Landsure Systems
Product
Vancouver, BC, Canada · Vancouver, BC, Canada · Canada
Posted on Wednesday, November 15, 2023
Product Manager
Vancouver, BC, Canada
Req #103
Tuesday, November 14, 2023
Do you want to work for one of BC's Top Employers for 2023 and join an innovative, technology-driven and growth-focused organization?
LandSure Systems Ltd. (LandSure) is looking to hire a Product Manager to join our Products division!
LandSure is a subsidiary of the Land Title and Survey Authority of BC (LTSA), a publicly accountable, statutory corporation that manages BC's land title and survey systems. Our team of nearly 100 employees supports the LTSA through information system consulting services, project management, customer support, and communications.
We offer meaningful work in the public interest. In support of the Province's 30-point housing plan, LandSure has helped the LTSA build and launch the Condo and Strata Assignment Integrity Register as well as the Land Owner Transparency Registry, a first-of-its-kind registry.
We offer an innovative, performance-driven culture. We have helped the LTSA become a leader in automated property registration and through technology, we are reducing turnaround time for customers and improving the consistency, accuracy and efficiency of the LTSA's services. We also build and manage innovative products such as ParcelMap BC and AUTOPROP, which support access to information for the land and real estate sectors.
We offer balance. LandSure provides employees with the ability to work for a stable, independent, values-driven technology company. The environment is entrepreneurial, innovative, and fast-paced yet supportive. Our culture is of mutual respect, constantly improving our professional and personal skills, and celebrating our accomplishments.
We believe in a hybrid of remote and in-office work and know you'll love our downtown Vancouver office as much as we do! Our employees can work either entirely in the office, or a hybrid of both remote and in-office. Therefore, applicants must currently live in British Columbia or have plans to relocate to British Columbia.
Visit landsure.ca/careers to learn more about why it's great to work at LandSure, including 3 weeks vacation to start, a generous bonus program, and a $600 health spending account.

What you'll do:

The Product Manager for Registry Solutions drives the product vision and roadmap to establish a real property market that is trusted and transparent to support the economy in the public interest. As a member of the Registry Solutions portfolio, the Product Manager will drive exciting customer facing and operational initiatives for LTSA's key products in Land Titles, Land Owner Transparency Registry, Condo and Strata Assignment Integrity Register, Property Tax Deferment, and marketplace.
Reporting to the Product Portfolio Manager, Registry Solutions, you are responsible for developing a roadmap with customers and stakeholders, looking beyond their current needs. The LTSA is at a pivotal point as it embarks on an exciting journey to develop the next generation of the Land Title system for BC, and the Product Manager will inform and support its future.

Key Responsibilities:


Develops and communicates the product vision and roadmap to showcase value delivery.

Adapts the roadmap to the customers and business's changing needs.

Works with a team of product owners to continually explore the customers' thinking and needs, analyzes user's business processes, and drive feature delivery.

Identifies new market opportunities, develops business cases including associated cost and revenue models.
​Ensures accurate business/system requirements and specifications are created. Including compliance against functional and non-functional requirements, such as legal and security.

Builds relationships with key stakeholders and the Province to drive buy-in on product direction, manage within constraints, and address customer feedback.
Collaborates across product portfolio teams to build products.

Working within an agile SCRUM framework, defines major epics and releases including new features, architecture, and allocations for technical debt.
Working with Software Architects, ensures enabler work is sequenced into other feature development to drive uninterrupted flow.

Ensures the solution is whole from the customer's perspective and fit for business.

Works collaboratively with the build contractors to ensure features are delivered on schedule.
Promotes upcoming changes with stakeholder groups to ensure they are fully aware and prepared and managing stakeholder satisfaction with all aspects of the solution.
Helps customer support teams manage the product and create features to improve support functions

We encourage you to apply if you have:
Education and Experience
A business or technical degree with 5-7 years of experience realizing and maintaining technology solutions in a product-focused environment.

Demonstrated ability to effectively translate business strategy into product strategy and develop a customer-focused roadmap to drive priorities.

Experience in developing business cases, driving revenue opportunities, setting up a marketplace.

Experience with market and customer research, mapping external business processes.
Having a track record of successful high-quality end to end product management preferably in a regulated sector with high-value and high-volume transactions. From ideation to implementation and sustainment.
Experience with conveyancing solutions, SaaS, and agile development is preferred.

Experience in Land Titles System, Land Administration Domain Model, land management, or in the conveyancing industry would be an asset.

Graduate Business or Administration degree (MBA/MPA) would be an asset.


Knowledge, Skills and Abilities


Understanding of SDLC, agile frameworks, and managing a software roadmap.

Ability to apply new technologies to drive the business innovation (AI, ML, distributed ledger, RPA, etc.).

Ability to prioritize and resource appropriately to support multiple initiatives.

A self-starter. Strong analytical, conceptual, and problem-solving abilities.

Strong written and oral communication skills. Ability to present ideas in simple language.

Ability to work in a fast-paced, team-oriented, collaborative environment.
Strong interpersonal skills to work with various stakeholders and a wide customer base.

Jira and confluence software experience.

Knowledge of business and systems deployments in the public sector is an asset.
We are dedicated to transparency in our hiring process. $96,000 CAD - $120,000 CAD annually, reflects a reasonable expectation for pay for the position depending on qualifications and experience. This compensation is specific to the role within our organization and takes into account a wide range of factors that are considered in making compensation decisions including but not limited to job-related skills, experience and relevant training or education, business and organizational needs.


We are committed to fostering a safe, respectful and inclusive workplace where all employees can share their diverse views, skills and backgrounds. Valuing employee diversity strengthens workplace trust and enhances our ability to innovate in service of our customers and partners. Our hiring practices reflect this and we are committed to ensuring that our workforce reflects where we live and work. Consider joining our team and being part of an innovative, inclusive and rewarding workplace.
Please note applicants must be legally authorized to work in Canada.
Other details