Technical Delivery Lead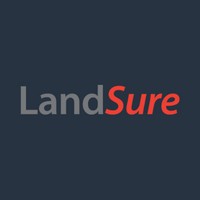 Landsure Systems
IT
Vancouver, BC, Canada
Posted on Saturday, August 5, 2023
Vancouver, BC, Canada
Req #105
Friday, August 4, 2023
Do you want to work for one of BC's Top Employers for 2023 and join an innovative, technology-driven and growth-focused organization?
LandSure Systems Ltd. (LandSure) is looking to hire a Technical Delivery Lead to join our Technology division!
LandSure is a subsidiary of the Land Title and Survey Authority of BC (LTSA), a publicly accountable, statutory corporation that manages BC's land title and survey systems. Our team of nearly 100 employees supports the LTSA through information system consulting services, project management, customer support, and communications.
We offer meaningful work in the public interest. In support of the Province's 30-point housing plan, LandSure has helped the LTSA build and launch the Condo and Strata Assignment Integrity Register as well as the Land Owner Transparency Registry, a first-of-its-kind registry.
We offer an innovative, performance-driven culture. We have helped the LTSA become a leader in automated property registration and through technology, we are reducing turnaround time for customers and improving the consistency, accuracy and efficiency of the LTSA's services. We also build and manage innovative products such as ParcelMap BC and AUTOPROP, which support access to information for the land and real estate sectors.
We offer balance. LandSure provides employees with the ability to work for a stable, independent, values-driven technology company. The environment is entrepreneurial, innovative, and fast-paced yet supportive. Our culture is of mutual respect, constantly improving our professional and personal skills, and celebrating our accomplishments.
We believe in a hybrid of remote and in-office work and know you'll love our downtown Vancouver office as much as we do! Our employees can work either entirely in the office, or a hybrid of both remote and in-office. Therefore, applicants must currently live in British Columbia or have plans to relocate to British Columbia.
Visit landsure.ca/careers to learn more about why it's great to work at LandSure, including 3 weeks vacation to start, a generous bonus program, and a $550 health spending account.
Reporting to the Director of Research & Development, the Technical Delivery Lead is responsible for overseeing the technical delivery of projects and leading a team of developers. This hands-on leadership role requires excellent technical knowledge as well as strong technical management abilities. The Technical Delivery Lead will set work breakdowns for technical teams, managing technical delivery dependencies, release plan, sprint plan, and overseeing Agile ceremonies. The Delivery Lead will work closely with project leads to provide status updates on delivery progress, trends, quality, and address any impediments.

To be successful in this role, the candidate will have proficiency in understanding system and software design principles, software development methodologies, along with a comprehensive understanding of technical dependencies among full software delivery cycle. Effective communication skills are essential in navigating a multi-team and multi-discipline environment, and a proactive approach to problem-solving is encouraged. Additionally, a successful candidate should possess a proven track record of delivering and maintaining highly available software products while also mentoring fellow software developers.

Key resposibilities:
Lead a distributed team of internal developers and external technical vendors to deliver software projects and products.

Serve as a technical expert, providing guidance and support to the project team in the design, development, and implementation of solutions.

Ensure efficient team structure and coordinate with Technology division and resource managers to ensure the availability and allocation of required technical resources for successful project execution.

Coordinate and align technical objectives, schedules, and milestones across multiple teams.

Ensure all technical deliveries follow the company's established processes, practices, and policies.

Proactively manage technical work throughout the SDLC, considering constraints and dependencies.

Drive good software engineering practices and discipline throughout the development process, prioritizing quality and efficiency.

Collaborate with solution and testing teams to ensure that technical requirements are understood, and that software is developed and tested to the required standards.

Collaborate with Quality Assurance (QA) lead to ensure testing is thorough and defects are addressed in a timely manner.

Monitor progress, velocities, and quality to provide delivery status updates related to technical execution.

Proactively identify, assess, and mitigate technical risks, impediments, constraints and dependencies across teams.

Drive a culture of continuous improvements in delivery processes and methodologies.

Facilitate Agile ceremonies and coordinate with cross-functional technical teams.

We encourage you to apply if you have
:
Education and Experience

Minimum of 6 to 8 years of practical experience in delivering technology solutions.

Bachelor's degree in Engineering, Software Engineering, Computer Science, Applied Science, or equivalent

Experience working in an agile SCRUM environment as a technical leader.

Experience in managing a blended and distributed technical team.

Demonstrated track record of working effectively in customer-centric and highly collaborative settings.

Strong problem-solving abilities and analytical skills

Experience with web technologies and design principles such as Angular, Microservices, API management, cloud native, CI/CD pipeline and AWS infrastructure preferred but not required

Knowledge, Skills, and Abilities

Able to effectively organize and coordinate senior resources with diverse skill sets is crucial, fostering a collaborative and cooperative work environment.

A self-starter. Strong analytical, conceptual, and problem-solving abilities.

A strong sense of responsibility and an ability to work independently under minimal supervision

Able to communicate well and work well in a cross-functional team

Able to think strategically and to anticipate future organizational and user needs

Strong interpersonal skills to work with various stakeholders and a wide customer base.

We are committed to fostering a safe, respectful and inclusive workplace where all employees can share their diverse views, skills and backgrounds. Valuing employee diversity strengthens workplace trust and enhances our ability to innovate in service of our customers and partners. Our hiring practices reflect this and we are committed to ensuring that our workforce reflects where we live and work. Consider joining our team and being part of an innovative, inclusive and rewarding workplace.
Please note applicants must be legally authorized to work in Canada.
Other details