Manager, Product Design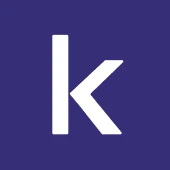 Klue
Product, Design
Vancouver, BC, Canada
Posted on Wednesday, November 15, 2023
👋 Klue Design is hiring a Manager, Product Design!
Klue is a VC-backed, rapidly growing SaaS company, pioneering the category of Competitive Enablement. We're on a mission to help B2B companies understand their market and outsmart their competition. We're proud to have been recognized as one of Canada's Most Admired Corporate Cultures, a Deloitte Technology Fast 50 winner, and recipient of the Startup of the Year and Tech Culture of the Year awards.
As our Design Manager, you'll lead our design team, playing a crucial role in supporting and shaping the future of Competitive Enablement. Working closely with our Product and Engineering teams, you'll help define and grow Klue's design strategy, ensuring your team has a clear purpose and direction. Your primary responsibility is leadership and continuing to elevate the team and processes, but you're also excited to deeply understand our users' problems and hone your craft jumping in where needed. Reporting to the VP of Product, you'll lead a team of 5 designers.
Key Responsibilities:
60% People Leadership (recruiting, hiring, mentoring, 1:1s, career progression)
20% Design Leadership & Strategy (shaping Klue's design organization)
20% Individual Contributions (working hands-on to fill gaps or elevate design, engaging with customers, and using Figma)
What We're Looking For:
Proven ability to build, lead and mentor high-impact design teams
Deep user empathy and a passion for solving user problems simply and effectively
An innate ability to design for impact, and guide teams to hone in on what matters most
The ability to break down complex problems and guide teams through solving them
Experience in setting and delivering on a compelling design vision
Exceptional skills in collaborating with cross-functional teams to meet user needs and technical requirements
Experience working in a fast-paced start-up or SaaS environment, delivering incremental value to customers
How We Work at Klue:
Hybrid Work. Our main Canadian hubs are in Vancouver and Toronto, and most of our Product, Design, and Engineering Teams are located in EST and PST. Ideally, this role would be located in Toronto or Vancouver. Your team will be in office at least 2 days per week, if you are within a reasonable commuting distance of the office, we'll see you there!
Total compensation & benefits:
Time off. Take what you need. We want the team to prioritize wellness and avoid burnout. Vacation usually falls into 3 categories: recharging, life-event, & keeping a work-life balance. Just ensure the required work gets done and clear it with your team in advance. You need to take at least two weeks off every year. The average Klue team member takes 2-4 weeks of PTO per year.
Benefits start on day one!
⬇️ ⬇️ ⬇️ ⬇️ ⬇️ ⬇️ ⬇️ ⬇️ ⬇️ ⬇️ ⬇️ ⬇️
Lastly, we take potential into consideration. An equivalent combination of education and experience may be accepted in lieu of the specifics listed above. If you know you have what it takes, even if that's different from what we've described, be sure to explain why in your application. Reach out and let's see if there is a home here for you now or in the future.
We've made a commitment to support and contribute to a diverse environment; on our teams and in our community. We're early in our journey; we've started employee led resource groups, committed to Pay Up For Progress, and use success profiles for roles instead of 'years of experience'. We continue to scale our efforts as Klue grows. We're proud to be an equal opportunity employer and have dedicated that commitment to our current and future #kluecrew. During the interview process, please let us know if there is anything we need to make more accessible or accommodate to support you to be successful.
All interviews will be conducted via video calls. We work in a hybrid model of WFH (remote) and in-office. We're excited to meet you and in the meantime, get to know us: