VP People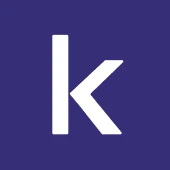 Klue
Administration, People & HR
Vancouver, BC, Canada
Posted on Tuesday, September 12, 2023
- How do you foster a high performing and connected global culture in a fast evolving market and economy?
- How do you build scalable people-related frameworks that drive business growth?
- How do you attract, retain and inspire top performers in a competitive talent market?
- How do you build processes while retaining agility?
- How would you enable a strong, passionate and innovative team while inspiring new levels of performance and impact?
👆Do such questions intrigue you?
❓Do you have opinionated views on some or all of them grounded in leadership experience?
Then Klue needs you!
Why are we looking?
Klue is a rocket ship. In just a short amount of time we've tripled in size to over 200 employees. We've secured funding, won prestigious awards like being named one of Canada's Most Admired Corporate Cultures by Waterstone HC, included on Deloitte's Technology Fast 50 list, and won Tech Culture of the Year at the Technology Impact Awards. We may be in the market for a new extra-large trophy case.
So, you might be wondering, why on earth would we be looking for a new VP of People?
After a year of great impact, our previous VP of People had some unexpected news that required her to take a step back from her role to focus on family priorities.
As a critical member of our Leadership team, the VP of People's mission is to enable the successful growth of individuals and teams across the business. They will be partnering with an experienced leadership team, a highly engaged People Team, and our interim VP of People (who is killing it - in the best way possible).
This role will continue to set the bar for a healthy culture; one that leans into innovation and that strives to build a company that is world-class at what we do.
We're open to this role being hybrid based in either Toronto or Vancouver.
If that's you, keep reading!
The ideal candidate will be:
Bright, creative, innovative and business-minded, with a willingness to roll their sleeves up and get things done
An inspiration for others to stretch their boundaries and do more than they ever thought possible
A thought leader, who is keen to blaze the trail rather than walk on one already there
Able to see around corners and help the leadership team effectively plan for growth and scale
Down to earth, genuine, approachable, and take the time to get to know people for who they are and their unique strengths
A thought leader that builds culture and develops employees with a focus on high engagement and diversity
A motivating leader who inspires confidence through action with the leadership team and Board of Directors
What experience are we looking for to drive success?
Experience building teams and developing people (early stage and late stage (scaled startup or larger tech companies))
Experience growing and sustaining an organization of high-performing people who execute with velocity + quality to achieve business objectives
Ability to identify exceptional talent for key roles around the company
Experience establishing scalable programs and practices that facilitate growth
Ability to translate and prioritize business goals and related resource planning
Experience scaling organizations from 200 to 500 people or larger. Seen growth (hiring 100+)
What are the key responsibilities?
As the VP, People at Klue, your role will encompass various dimensions including:
Talent Acquisition & Employee Retention:
Attract, select, retain, and develop a high-performing team at Klue
Foster high employee engagement and retention through relationship building and a strong organizational culture
Oversee compensation, benefits, and recognition programs to drive success
Inspire recruitment strategies, including employer branding and industry-leading recruitment practices
Strategic Thinking:
Leverage People Analytics to present insightful reports to the board
Navigate external Change Management through organizational forecasting and planning
Define and manage teams towards achieving set goals and performance metrics
Maintain awareness of the technology landscape to aid decision-making processes
Represent the needs of the Klue team to senior leadership, and vice versa
Collaborate with the leadership team for strategic growth planning, including forecasting, resource planning, skills gap analysis, and organizational structure planning
Coaching Leadership/Mentorship:
Drive internal Change Management
Facilitate Learning and Development programs to elevate talent and drive engagement
Lead diversity, equity, and inclusion initiatives
Gather feedback and provide coaching and mentorship to leaders across the business
Communication:
Oversee internal and external communication across the organization
Collaborate with the leadership team to drive communication strategies
Build trust and respect within the organization
Stakeholder Management:
Manage relationships with internal stakeholders (People Team, broader Klue Team, Senior Leadership Team, Board)
Handle external employer branding on platforms like Glassdoor, LinkedIn, etc.
Lastly, we take potential into consideration. An equivalent combination of education and experience may be accepted in lieu of the specifics listed above. If you know you have what it takes, even if that's different from what we've described, be sure to explain why in your application. Reach out and let's see if there is a home here for you now or in the future.
We've made a commitment to support and contribute to a diverse environment; on our teams and in our community. We're early in our journey; we've started employee led resource groups, committed to Pay Up For Progress, and use success profiles for roles instead of 'years of experience'. We continue to scale our efforts as Klue grows. We're proud to be an equal opportunity employer and have dedicated that commitment to our current and future #kluecrew. During the interview process, please let us know if there is anything we need to make more accessible or accommodate to support you to be successful.
All interviews will be conducted via video calls. We work in a hybrid model of WFH (remote) and in-office. We're excited to meet you and in the meantime, get to know us: