Talent Acquisition Partner (Engineering & Product Teams)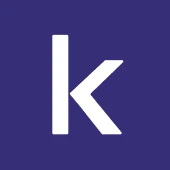 Klue
Product, People & HR
Vancouver, BC, Canada
Posted on Friday, August 25, 2023
👋 Klue Talent Team is hiring!
- How do we attract and inspire the best talent?
- How do we continue to build a high-performing interviewing team that facilitates a category-defining interview experience?
- How do we continue to add outsized value as a TA team, as the tech landscape continues to evolve?
- Who in the industry is setting a new bar and what can we learn from them
?
👆Do such questions occupy you?
❓Do you have opinionated views on some or all of them grounded in high-growth experience?
Klue needs you.
We believe in hiring amazing people and giving them the autonomy and resources to do their best work at Klue. We are well-funded, positioned for growth (even in this uncertain environment), and are in search of an experienced talent partner to help us continue to elevate over the next few years. What's important to us? Our culture, ambitious folks, and an execution mindset.
Why are we looking?
Our current TA Partner is taking on a new adventure, and we're so excited for her - Prost
😉🍻
!
This means we have a rare opportunity open, and potential for you to join our solid TA Team of 3. You'll lead full-cycle hiring for our Engineering and Product Teams to support and build the future of Competitive Enablement.
Q: What are the responsibilities, and how will I spend my time?
40-50% Hiring (sourcing, recruiting, interviewing, employer branding, and enabling/supporting our hiring teams)
25% Special Projects (you're not afraid to get your hands dirty and dig into our current processes and practices and find iterations and optimizations)
25% Admin (you'll contribute and work to continue to shape Klue's hiring engine…data, metrics, content, etc)
Q: What would you do as a Talent Acquisition Partner at Klue?
Match the right talent to the right role at the right time
Build strong partnerships with Hiring Managers to understand their team needs now and in the future; supporting them in those hiring goals
Be the first window into Klue's culture and immerse, champion, and evangelize our unique company culture
Source and fill hiring needs across all teams with high-quality top talent to enable Klue's growth and success plans
Working closely with hiring managers to ensure they are equipped to identify and assess high-performing talent
Expect that your role will extend past the traditional TA function (think TA+) where you're working collaboratively and in consultation with other members of the People team and Hiring Managers to maximize the employee lifecycle journey
You'll advise on a wide range of issues including talent management, organizational and team member development, and project and change management.
Q: Who'd be great in this role?
You're proven and experienced in hiring for a wide variety of technical-focused roles (software engineers, product managers, quality engineers, etc.)
You're confident in your ability to interview and analyze people's capabilities; you know what exceptional people look like
You don't subscribe to traditional notions of what "human resources" means—you'll bring a collaborative, consultative, and people-first approach to this role; you leave candidates better off after each interaction
You're curious, quick on your feet and a natural conversationalist
You are excited by overcoming gnarly and complex challenges; we're building a new category and 'status quo' won't cut it
You know how to prioritize, how to spend your time, and where you can add the most value
You react quickly to unexpected changes; always finding ways to make a meaningful impact
Ideally, you've seen growth (hiring 80+) in a Saas company
Q: What is our Talent Acquisition + People Team working on?
Support intentional team growth and capacity
Maintaining and increasing momentum on hiring goals
Proactively improving and optimizing process
Enabling our Hiring Managers to be best in class
Levelling up our candidate experience - we think we're doing a great job on it now but we want to continue to get better and ensure we're bringing new and diverse perspectives as our process continues to evolve
Q: What level of experience are we looking for?
Right now we are looking for intermediate-senior level experienced Talent Acquisition. You're experienced and have proven success in hiring top-level technical talent.
Q: What is our current tech stack?
We mostly use Lever, Sapling, and LinkedIn Recruiter.
Note: We're open to using whatever tools make sense to get the job done and support our growth goals.
Q: Klue who?
We're Klue and from a technical perspective, Klue's mission is to descale huge amounts of data to the human level, so people can process it and make use of it. Klue is that trusted intermediary, right now it's proven for sales enablement, but tomorrow it's all teams enablement
Q: Are you HYRBID FRIENDLY 🤩 ?
YES! Our hub is in Vancouver, BC, and most of our Talent + People Team is located in PST. Ideally, this role would be located in Toronto or Vancouver. We currently have team members in a couple of other hubs across Canada (Toronto & Winnipeg) and other countries.
Total compensation & benefits:
Are you remote-friendly? The best way to describe us is flexible-hybrid. The ideal candidate will be located in PST, but we are open to other Canadian locations for the right person. We have hubs in Vancouver, BC and Toronto, ON and we currently have team members across Canada and other countries.
Time off. Take what you need. We want the team to prioritize wellness and avoid burnout. Vacation usually falls into 3 categories: recharging, life-event, & keeping a work-life balance. Just ensure the required work gets done and clear it with your team in advance. You need to take at least two weeks off every year. The average Klue team member takes 2-4 weeks of PTO per year.
Benefits start on day one!
⬇️ ⬇️ ⬇️ ⬇️ ⬇️ ⬇️ ⬇️ ⬇️ ⬇️ ⬇️ ⬇️ ⬇️
Lastly, we take potential into consideration. An equivalent combination of education and experience may be accepted in lieu of the specifics listed above. If you know you have what it takes, even if that's different from what we've described, be sure to explain why in your application. Reach out and let's see if there is a home here for you now or in the future.
We've made a commitment to support and contribute to a diverse environment; on our teams and in our community. We're early in our journey; we've started employee led resource groups, committed to Pay Up For Progress, and use success profiles for roles instead of 'years of experience'. We continue to scale our efforts as Klue grows. We're proud to be an equal opportunity employer and have dedicated that commitment to our current and future #kluecrew. During the interview process, please let us know if there is anything we need to make more accessible or accommodate to support you to be successful.
All interviews will be conducted via video calls. We work in a hybrid model of WFH (remote) and in-office. We're excited to meet you and in the meantime, get to know us: