Senior Software Developer | Développeur logiciel sénior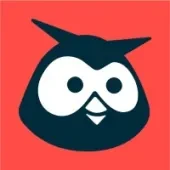 Hootsuite
Software Engineering
Vancouver, BC, Canada · Toronto, ON, Canada
Posted on Saturday, October 7, 2023
Version française disponible ci-bas.
We're looking for a Senior Software Developer (full stack, front end or back end) for our Software Development teams to join us in the design, building, testing and deployment of new products and features which enables our customers to plan, curate and publish messages. You'll be working with a team of talented engineers to develop high quality products which are scalable, testable, and extensible and provide high value to our customers. As a key member of the development team, you will work closely with designers, product managers, and other stakeholders to define and execute on our vision and values. While working remotely (in Canada) or in a hybrid work arrangement, a blend of virtual (in accordance with Hootsuite's distributed workforce strategy), and in Hootsuite's Vancouver, Montreal or Toronto office, you will report to the Manager, Software Development.
WHAT YOU'LL DO:
Collaborate with your team to design, build, test, and ship high quality software to Hootsuite's customers

Help shape Hootsuite's technical roadmap

Iterate in an agile fashion creating hypotheses and testing them with incremental code shipments through continuous integration

Identify multiple candidate solutions to a problem and evaluate them for fit given the constraints of the project

Shape Hootsuite's culture, and your teams, through improved tooling, streamlining processes, and working across product boundaries

You'll be working with ES6, React.js, Redux directly, interfacing with services built in Scala, and operating in a distributed Kubernetes environment
WHAT YOU'LL NEED:
A degree in Computer Science or Engineering, and extensive experience in designing, developing and maintaining software or an equivalent level of work experience, and a track record of substantial contributions to software projects with high business impact

Experience with mentoring, coaching, and pairing with coworkers

Experience writing clean Javascript and UI code that performs well at scale -- specifically with React or other modern JS frameworks (Angular, Node, Vue). Experience working with compiled (Go) and interpreted (PHP, Python) languages is also a bonus.

Experience using front-end tools like grunt, gulp, babel, yarn etc. Experience creating automated test suites and ensuring quality in your code.

An understanding of SaaS software development practice, previous experience working on a SaaS produc

t will be viewed favourably.

Collaboration and Teamwork: works with others to deliver results, meaningfully contributing to the team and prioritizing group needs over individual needs

Creativity and Innovation: seeks new and better ways of doing things, generating original and imaginative ideas, products, and/or solutions

Problem Solving: uses an organized and logical approach to find solutions to complex problems and looks beyond the obvious to understand the root cause of problems and proposes several possible solutions.

Resilience, Tolerance for Change/Ambiguity: can effectively cope with change, finding ways to advance work and projects
WHO YOU ARE:
Tenacious. You are determined to succeed,

and you are motivated by the success of customers, colleagues and the community.

Curious. You are always learning and seeking ways to make things better.

Conscientious. You keep your promises, taking your commitments to others seriously, and you have strong integrity.

Humble. You lead with humility and empathy, respecting and learning from the perspectives of others.
---
Nous recherchons un développeur de logiciels frontaux senior pour nos équipes de développement de logiciels afin de nous rejoindre dans la conception, la construction, le test et le déploiement de nouveaux produits et de nouvelles fonctionnalités qui permettent à nos clients de planifier, de conserver et de publier des messages. Vous travaillerez avec une équipe d'ingénieurs talentueux pour développer des produits de haute qualité qui sont évolutifs, testables et extensibles et qui apportent une grande valeur à nos clients. En tant que membre clé de l'équipe de développement, vous travaillerez en étroite collaboration avec les concepteurs, les gestionnaires de produits et d'autres parties prenantes pour définir et mettre en œuvre notre vision et nos valeurs. Dans le cadre d'un contrat de travail hybride au bureau de Hootsuite à Montréal, vous relèverez du directeur du développement logiciel.
CE QUE VOUS FEREZ :
Collaborer avec votre équipe pour concevoir, construire, tester et livrer des logiciels de haute qualité aux clients de Hootsuite.
Contribuer à l'élaboration de la feuille de route technique de Hootsuite.
Vous travaillez en mode agile en créant des hypothèses et en les testant avec des livraisons de code progressives par le biais de l'intégration continue.
Identifier plusieurs solutions candidates à un problème et les évaluer en fonction des contraintes du projet.
Façonner la culture de Hootsuite, et vos équipes, en améliorant les outils, en rationalisant les processus et en travaillant au-delà des limites du produit.
Vous travaillerez avec React.js, Angular, ES5 et Redux directement, en interface avec des services en REST construits en GO ou Node.JS, et en opérant dans un environnement distribué Kubernetes ou serverless à l'aide d'AWS.
CE QUE VOUS DEVEZ AVOIR :
Un diplôme en informatique ou en ingénierie et une vaste expérience dans la conception, le développement et la maintenance de logiciels ou un niveau équivalent d'expérience professionnelle, ainsi qu'un historique de contributions substantielles à des projets de logiciels ayant un impact commercial important.
Expérience du mentorat, de l'encadrement et du travail en binôme avec des collègues.
Expérience de l'écriture de code Javascript et UI propre qui fonctionne bien à l'échelle - spécifiquement avec React ou d'autres frameworks JS modernes (Angular, Node, Vue). Une expérience de travail avec des langages compilés (Go) et interprétés (Python) est également un bonus.
Expérience de la création de suites de tests automatisés et de l'assurance de la qualité de votre code.
Une compréhension des pratiques de développement de logiciels SaaS, une expérience antérieure de travail sur un produit SaaS sera considérée favorablement.
Collaboration et travail d'équipe : travailler avec d'autres personnes pour obtenir des résultats, contribuer de manière significative à l'équipe et donner la priorité aux besoins du groupe plutôt qu'aux besoins individuels.
Créativité et innovation : recherche de nouvelles et meilleures façons de faire les choses, en générant des idées, des produits et/ou des solutions originales et imaginatives.
Résolution de problèmes : utiliser une approche organisée et logique pour trouver des solutions à des problèmes complexes, aller au-delà de l'évidence pour comprendre la cause profonde des problèmes et proposer plusieurs solutions possibles.
Résilience, tolérance au changement/à l'ambiguïté : peut faire face efficacement au changement, en trouvant des moyens de faire avancer le travail et les projets.
QUI VOUS ÊTES :
Tenace. Vous êtes déterminé à réussir et vous êtes motivé par le succès des clients, des collègues et de la communauté.
Curieux. Vous êtes toujours en train d'apprendre et de chercher des moyens d'améliorer les choses.
Consciencieux. Vous tenez vos promesses, vous prenez au sérieux vos engagements envers les autres et vous faites preuve d'une grande intégrité.
Humble. Vous dirigez avec humilité et empathie, en respectant les points de vue des autres et en apprenant d'eux.
---
In all we do, our six guiding principles light the way:
Step Up: Show the world what it looks like to live and work by these guiding principles. #StepUp
One Team: Make Hootsuite a place where everyone feels safe, welcome, valued, and empowered to do their best work without compromising who they are. #OneTeam #FreeToBeMe
Customer Obsessed: Focus relentlessly on helping our customers succeed. #CustomerObsessed
Go Fast, Be Agile: Widen our competitive advantage by committing to speed and simplicity over perfection and complexity. #GoFastBeAgile
Play to Win: Commit to building an incredible, profitable company for our customers, our employees, and our stakeholders. #PlayToWin #NoExcuses
Neighbours & Allies: Give back to our communities and be an ally. #SocialForGood #Allies
Accommodations will be provided as requested by candidates taking part in all aspects of the selection process.
#LI-CK1