Planner, Migration Services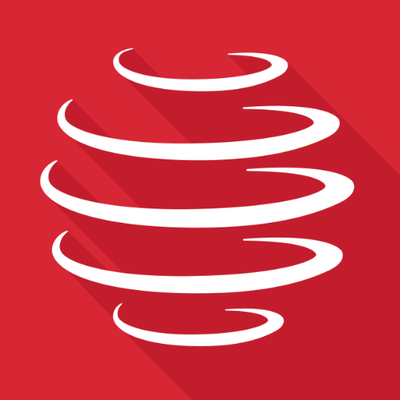 Global Relay
Vancouver, BC, Canada
Posted on Saturday, November 18, 2023
Who we are:
For over 20 years, Global Relay has set the standard in enterprise information archiving with industry-leading cloud archiving, surveillance, eDiscovery, and analytics solutions. We securely capture and preserve the communications data of the world's most highly regulated firms, giving them greater visibility and control over their information and ensuring compliance with stringent regulations.
Though we offer competitive compensation and benefits and all the other perks one would expect from an established company, we are not your typical technology company. Global Relay is a career-building company. A place for big ideas. New challenges. Groundbreaking innovation. It's a place where you can genuinely make an impact – and be recognized for it.
We believe great businesses thrive on diversity, inclusion, and the contributions of all employees. To that end, we recruit candidates from different backgrounds and foster a work environment that encourages employees to collaborate and learn from each other, completely free of barriers.
We encourage you to apply if your qualifications and experience are a good fit for any of our openings.
Your Role:
The primary focus of the Planner, Migrations Services is to align product releases and major changes to Global Relay services with subsequent migrations or adoption of new technology. The Planner, Migrations Services will work closely with the Senior Planner and related Support Services teams as well as working with Product Development teams, Legal, Migration Services team and the wider business.
Your Job:
Assist and support Senior Planner
Assist other teams within Support Services with contact list generation, case creation, and additional duties as needed
Assist with initial scoping of migrations and roadmap planning
Develop, maintain, communicate and share migration plans with clear objectives, deliverables, timelines, resource requirements, critical path and progress metrics.
Manage roadmaps using various tools such as Project Plans, Kanban Boards, Miro Boards & Product Board
Maintain and share records and documentation of the migrations from start to finish
Attend stakeholder meetings for all major releases
Build strong and sustainable relationships with the Legal, Migration Services, Support, Training, Provisioning, Product Development, Engineering and Operations teams to ensure that Migration Services voice is dutifully heard and respected and requested changes are implemented in a timely fashion
Determine scope of customers who need to be included in any given migration
Draft customer notifications and obtain the required business approvals
Create internal and external customer facing migration workflows
Work with the Migration Services team to determine the customer facing migration timelines (e.g. kick off dates, notification dates, deadlines and milestones)
Work closely with stakeholders to see projects through to completion
Flexibility to take on new assignments and responsibilities as needed
Deliver all projects on-time and within defined scope
About You:
General understanding of domains, networking principles, message flow, email protocols, and DNS.
3 years experience in Information Technology
Advanced MS Excel and data analysis experience an asset
Project Management Professional (PMP) qualifications or equivalent preferred
Grafana Loki and logging tools experience an asset
Independent worker who can manage multiple projects without supervision
Exceptional writing, editing, and proofreading skills
Comfortable in a fast-paced environment with tight deadlines and competing priorities
Ability to independently research and understand unfamiliar technical concepts
Willingness to work irregular hours to meet deadlines
Close attention to detail, quality, and accuracy
Strong judgement and ability to analyze and handle complex situations
Compensation:
Global Relay advertises the pay range for this role in accordance with the pay transparency laws of the province of British Columbia. In addition to the annual base salary (range listed below), compensation for this role also includes a corporate bonus, extended health benefits, and RRSP Matching, and (for applicable Sales roles) an enticing commission structure.
British Columbia - Base Salary Range:
What you can expect:
At Global Relay, there's no ceiling to what you can achieve. It's the land of opportunity for the energetic, the intelligent, the driven. You'll receive the mentoring, coaching, and support you need to reach your career goals. You'll be part of a culture that breeds creativity and rewards perseverance and hard work. And you'll be working alongside smart, talented individuals from diverse backgrounds, with complementary knowledge and skills.
Global Relay is an equal-opportunity employer committed to diversity, equity, and inclusion.
We seek to ensure reasonable adjustments, accommodations, and personal time are personalized to meet the unique needs of every individual.
We understand flexible work arrangements are important, and we encourage that in our work culture. Whether it's flexibility around work hours, workstyle, or lifestyle, we want to ensure our employees have a healthy work/life balance. We support and value a hybrid work model that blends collaboration with the team in the office and focus time from the comfort of your home.
To learn more about our business, culture, and community involvement, visit www.globalrelay.com.