Client Services Coordinator - Data Services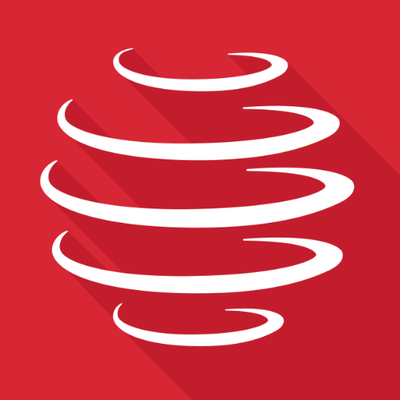 Global Relay
Customer Service
Vancouver, BC, Canada
Posted on Saturday, November 11, 2023
Who we are:
For over 20 years, Global Relay has set the standard in enterprise information archiving with industry-leading cloud archiving, surveillance, eDiscovery, and analytics solutions. We securely capture and preserve the communications data of the world's most highly regulated firms, giving them greater visibility and control over their information and ensuring compliance with stringent regulations.
Though we offer competitive compensation and benefits and all the other perks one would expect from an established company, we are not your typical technology company. Global Relay is a career-building company. A place for big ideas. New challenges. Groundbreaking innovation. It's a place where you can genuinely make an impact – and be recognized for it.
We believe great businesses thrive on diversity, inclusion, and the contributions of all employees. To that end, we recruit candidates from different backgrounds and foster a work environment that encourages employees to collaborate and learn from each other, completely free of barriers.
We encourage you to apply if your qualifications and experience are a good fit for any of our openings.
Your role:
The Data Services team provides audit, eDiscovery, and data migration support to our global customer base. The team is a specialized professional services department that delivers service and industry expertise on audit, legal eDiscovery, and data management related inquiries.
As the Client Services Coordinator, you will provide world class customer service in being the first point of contact for our clients in supporting their data management requests. You will be responsible for providing all relevant, pertinent and timely information to clients and be well versed in our business processes and operations of our fast-paced organization, to ensure accurate capture of information to accommodate the quick and accurate execution of requests by the Data Services Specialist and/or Data Services Systems Team. The Client Services Coordinator will be focused on the day-to-day
management of all customer-facing requests for Data Services and will be the liaison for our clients with other Data Service's teams as well as other Global Relay departments. These request types include imports, exports, migrations, legal holds, retention terms configurations, deletions and terminations, and other ad hoc enquiries.
Your job:
Perform Customer Relationship Management (CRM) data entry, reporting, records maintenance, and customer request tracking and processing Salesforce case management, contact detail updates, and data entry
Create & update spreadsheets, documents, and templates Research and document related information on an ad hoc basis
Organize, coordinate, analyze, and validate reports on an on-going basis Contribute to effective communication within the department and the organization Support training of new hires on the Data Services team
Complete Data Services requests as outlined on the wiki
Complete data investigation and project coordination in collaboration with the Client Services Coordinator as needed Assist with customer emails, phone calls, and meetings as needed
Review and verify logs for Data Services requests
Technical

Processing all customer data requests such as Data Exports, Data Import, and Data Migrations. Cataloguing, formatting, and encrypting hard drives as needed
Running scripts using applications such as Cygwin and Command Prompt Encrypting and testing files as needed
Inventory tracking (receipt, storage, destruction)
Creating and formatting customer reports in applications such as excel Transferring and receiving files using FTP clients or Cerberus
Assist customers and internal teams with troubling shooting via email, phone, and zoom as needed

Management support

Provide the Data Services Team Leads with recommendations for policy and procedural changes Assist with cross-company issues and trouble-shooting
Support Management with completion of ah-hoc tasks and projects

Administrative

Workstation management (software update reminders, licenses, etc.)

Case management

Archive 9/Archive 10 Data Export requests
Archive 9/Archive 10 Retention, Deletion, Customer Reporting and Legal Hold requests Archive 9/Archive 10 Data Import and Migration requests
Customer Termination requests (Export and/or Deletion) Lead customer calls relating to all Data Services requests

Project management

Liaise with internal teams and stakeholders on operational issues
Provide basic Project Management in support of larger/more complex requests

Leadership, coaching & mentoring

Train and mentor new hires; review new hire's customer communication drafts
About you:
Post-secondary education; undergraduate degree preferred
Minimum 1 year of experience in a dynamic office environment
Previous customer service experience
Ability to write and speak English fluently, with strong editing skills
Previous legal, technical, and/or business communication required
Experience in Microsoft Office, specifically Excel and Outlook
Technical/desktop trouble-shooting skills and computer proficiency
Previous administration experience with the ability to manage multiple projects simultaneously
Working conditions:
Able and willing to work with challenging customers
Prepared to work evening / weekend shifts on rotation as needed
Prepared to work statutory holidays as needed
Compensation:
Global Relay advertises the pay range for this role in accordance with the pay transparency laws of the province of British Columbia. In addition to the annual base salary (range listed below), compensation for this role also includes a corporate bonus, extended health benefits, and RRSP Matching, and (for applicable Sales roles) an enticing commission structure.
British Columbia - Base Salary Range:
What you can expect:
At Global Relay, there's no ceiling to what you can achieve. It's the land of opportunity for the energetic, the intelligent, the driven. You'll receive the mentoring, coaching, and support you need to reach your career goals. You'll be part of a culture that breeds creativity and rewards perseverance and hard work. And you'll be working alongside smart, talented individuals from diverse backgrounds, with complementary knowledge and skills.
Global Relay is an equal-opportunity employer committed to diversity, equity, and inclusion.
We seek to ensure reasonable adjustments, accommodations, and personal time are personalized to meet the unique needs of every individual.
We understand flexible work arrangements are important, and we encourage that in our work culture. Whether it's flexibility around work hours, workstyle, or lifestyle, we want to ensure our employees have a healthy work/life balance. We support and value a hybrid work model that blends collaboration with the team in the office and focus time from the comfort of your home.
To learn more about our business, culture, and community involvement, visit www.globalrelay.com.