Technician, Technical Customer Support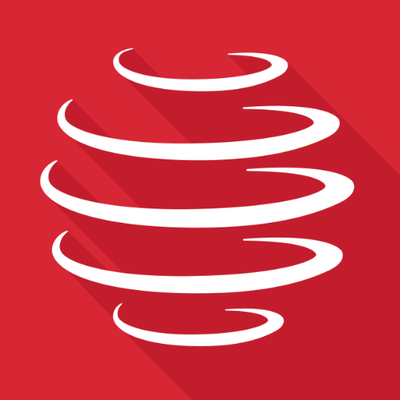 Global Relay
IT, Customer Service
Vancouver, BC, Canada
Posted on Thursday, November 2, 2023
Who we are:
For over 20 years, Global Relay has set the standard in enterprise information archiving with industry-leading cloud archiving, surveillance, eDiscovery, and analytics solutions. We securely capture and preserve the communications data of the world's most highly regulated firms, giving them greater visibility and control over their information and ensuring compliance with stringent regulations.
Though we offer competitive compensation and benefits and all the other perks one would expect from an established company, we are not your typical technology company. Global Relay is a career-building company. A place for big ideas. New challenges. Groundbreaking innovation. It's a place where you can genuinely make an impact – and be recognized for it.
We believe great businesses thrive on diversity, inclusion, and the contributions of all employees. To that end, we recruit candidates from different backgrounds and foster a work environment that encourages employees to collaborate and learn from each other, completely free of barriers.
We encourage you to apply if your qualifications and experience are a good fit for any of our openings.
Your role:
As a valued member of our Technical Customer Support Team, you will be the face and voice of Global Relay Inc. Excelling at this role means providing the customer with a seamless experience in terms of assisting our customers email and archiving environments are running smoothly. These responsibilities require independent and team-based analyses, initiative and good judgment, communication and problem solving while working with little supervision. This role puts you in the front seat with new challenges to conquer each and every day, allowing you to provide strong analytical and problem-solving skills to the customers.
The Global Relay Support Team works with some of the biggest names in the financial industry, providing leading archiving and messaging services. You'll be involved in supporting their requirements on a day-to-day basis, enhancing or troubleshooting their technical environments and configurations.
Liaising with customers\internal staff to communicate and collaborate effectively with both technical and non-technical individuals.
You'll find yourself in a supportive environment that encourages growth and continual learning, both personally and professionally.


Your job:

Provide the highest level of customer service for Global Relay's clients: handling customer calls, identifying customer needs, answering customer inquiries, and following up with customers on service issues
Complete technical requests and changes related to customers' archiving setup and configuration
Providing all forms of message data delivery support and troubleshooting including SMTP Errors, NDR's, analyzing headers, server log tracing and DNS issues
Setup archive configuration of Microsoft Exchange and other hosted email platforms including MSO 365 and Google Apps
Troubleshoot Microsoft Exchange configuration issues with IT professionals, such as Microsoft Exchange journaling and Active Directory integration
Support the archival configuration of various systems, including Microsoft Teams, Skype for Business, Slack, Refinitiv, Bloomberg®, Zoom and most social media platforms
Assist in the testing of new systems, features and services (Open connectors and API)
Contribute to the continued growth of the team; helping to implement documentation, policies, and procedures


About you:

Minimum of 3 years in technical support including a minimum of 2 years of customer facing
Excellent interpersonal and communication skills in both verbal and written English, communicating complex technical problems and solutions to end users of all skill levels
Critical thinking skills, strong analytical skills and the ability to identify problems by observation and research
Goal oriented self-starter who can work independently as well as excel in a team environment with minimal supervision adaptive and a strong willingness to learn while working in a fast-paced environment
Strong working knowledge of various email and networking technologies
Must be able to accurately document complex technical issues and comprehensively outline resolution steps in a support case
Ability to exercise good judgment and discretion with confidential information
Exposure to various hosted and cloud-based email providers
Experience with email journaling is a strong asset
Knowledge and familiarity with Active Directory, LDAP, SAML / SSO / MFA is also a nice to have
Familiarity with Salesforce CRM and Confluence is desirable
Compensation:
Global Relay advertises the pay range for this role in accordance with the pay transparency laws of the province of British Columbia. In addition to the annual base salary (range listed below), compensation for this role also includes a corporate bonus, extended health benefits, and RRSP Matching, and (for applicable Sales roles) an enticing commission structure.
British Columbia - Base Salary Range:
What you can expect:
At Global Relay, there's no ceiling to what you can achieve. It's the land of opportunity for the energetic, the intelligent, the driven. You'll receive the mentoring, coaching, and support you need to reach your career goals. You'll be part of a culture that breeds creativity and rewards perseverance and hard work. And you'll be working alongside smart, talented individuals from diverse backgrounds, with complementary knowledge and skills.
Global Relay is an equal-opportunity employer committed to diversity, equity, and inclusion.
We seek to ensure reasonable adjustments, accommodations, and personal time are personalized to meet the unique needs of every individual.
We understand flexible work arrangements are important, and we encourage that in our work culture. Whether it's flexibility around work hours, workstyle, or lifestyle, we want to ensure our employees have a healthy work/life balance. We support and value a hybrid work model that blends collaboration with the team in the office and focus time from the comfort of your home.
To learn more about our business, culture, and community involvement, visit www.globalrelay.com.