Senior Corporate Counsel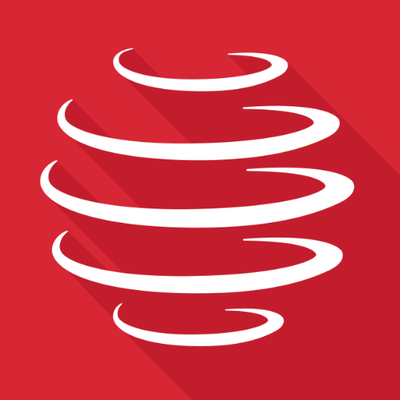 Global Relay
Legal
Vancouver, BC, Canada
Posted on Tuesday, October 31, 2023
Who we are:
For over 20 years, Global Relay has set the standard in enterprise information archiving with industry-leading cloud archiving, surveillance, eDiscovery, and analytics solutions. We securely capture and preserve the communications data of the world's most highly regulated firms, giving them greater visibility and control over their information and ensuring compliance with stringent regulations.
Though we offer competitive compensation and benefits and all the other perks one would expect from an established company, we are not your typical technology company. Global Relay is a career-building company. A place for big ideas. New challenges. Groundbreaking innovation. It's a place where you can genuinely make an impact – and be recognized for it.
We believe great businesses thrive on diversity, inclusion, and the contributions of all employees. To that end, we recruit candidates from different backgrounds and foster a work environment that encourages employees to collaborate and learn from each other, completely free of barriers.
We encourage you to apply if your qualifications and experience are a good fit for any of our openings.
Your role
Are you a dynamic individual, looking for opportunities beyond traditional legal practice? Are you a strategic thinker with an entrepreneurial spirit, looking to get more out of your legal skills?
You could be part of a fast-growing, award-winning tech firm – which was recently named BC Company of the Year, in addition to being recognized as a "Leader" by two of the most influential global analysts in its industry.
New technologies are providing companies with more ways to communicate with customers, while creating a myriad of challenges along the way. And that's exactly what makes joining our Legal team – and Global Relay's larger business development team – exciting, challenging, and rewarding.
As an in-house lawyer at Global Relay, you will be immersing yourself in the hottest tech trends and issues of the day. Big data. Artificial Intelligence. Surveillance and cyber security. Privacy protection. Data sovereignty. And that's just for starters.
You will be involved in every major aspect of the business – not simply legal matters. You will help Global Relay forge new partnerships and grow its global distribution network. You will deal with issues related to compliance archiving, data protection, eDiscovery, and business continuity of highly regulated industries.
In the process, you will have the opportunity to work alongside Global Relay's other talented in-house lawyers, as well as seasoned tech vets and experienced business professionals in our seven offices across the globe. You will do business with our ever-growing customer base, which currently includes 22 of the world's largest banks, and enjoy travel opportunities to major financial centers like New York, London, and Chicago.
If you like the idea of working with an established leader in cloud-based archiving, messaging, and eDiscovery, we like the idea of meeting you.
Your job
Review, negotiate, and draft corporate policies, customer agreements, partner agreements, non-disclosure agreements, and related business communications
Work with Global Relay's internal Legal and Data Services/Audit/Compliance teams with respect to regulatory compliance, eDiscovery, data protection, and privacy issues for Global Relay's archiving customers of highly regulated industries with compliance requirements such as those governed by the SEC, FINRA, FCA (UK), GDPR (EU), SFC (Hong Kong) and IIROC (Canada)
Advise internal teams on a broad spectrum of legal and business issues, including international data protection requirements, contractual commitments, industry-specific compliance obligations, intellectual property rights, and employment and human resources issues
Provide commercial legal support to business teams to facilitate customer life cycle management, compliance and eDiscovery matters, business development strategies, marketing, and product/service design.
Manage Global Relay's governance, compliance, privacy, risk management, and data sovereignty obligations
Collaborate with the Data Services team and Global Relay's technical design teams to provide guidance on the design of eDiscovery review features and other similar legal workflows for Global Relay's product/service offerings
Providing legal oversight of, and guidance to, the legal personnel at Global Relay on the Business Data Services teams
Collaborating with, and providing guidance and mentorship to, the junior lawyers on Global Relay's legal team.
About you
Juris Doctor or LLB from an accredited law school
Qualified to practice law in British Columbia, with a minimum of 8 years of relevant experience
Excellent drafting and negotiation skills
Effective analytical skills to balance pragmatic problem solving with risk management
Effective communication skills to explain and advocate Global Relay's position to a wide range of internal and external stakeholders
SaaS, licensing, telecommunications, and/or IP experience is a plus
Privacy and data protection experience is a plus
In-house and business experience a plus
Intellectual curiosity, passion and integrity
Strong work ethic with matching sense of humor
Compensation:
Global Relay advertises the pay range for this role in accordance with the pay transparency laws of the province of British Columbia. In addition to the annual base salary (range listed below), compensation for this role also includes a corporate bonus, extended health benefits, and RRSP Matching, and (for applicable Sales roles) an enticing commission structure.
British Columbia - Base Salary Range:
What you can expect:
At Global Relay, there's no ceiling to what you can achieve. It's the land of opportunity for the energetic, the intelligent, the driven. You'll receive the mentoring, coaching, and support you need to reach your career goals. You'll be part of a culture that breeds creativity and rewards perseverance and hard work. And you'll be working alongside smart, talented individuals from diverse backgrounds, with complementary knowledge and skills.
Global Relay is an equal-opportunity employer committed to diversity, equity, and inclusion.
We seek to ensure reasonable adjustments, accommodations, and personal time are personalized to meet the unique needs of every individual.
We understand flexible work arrangements are important, and we encourage that in our work culture. Whether it's flexibility around work hours, workstyle, or lifestyle, we want to ensure our employees have a healthy work/life balance. We support and value a hybrid work model that blends collaboration with the team in the office and focus time from the comfort of your home.
To learn more about our business, culture, and community involvement, visit www.globalrelay.com.