Data Center IT Manager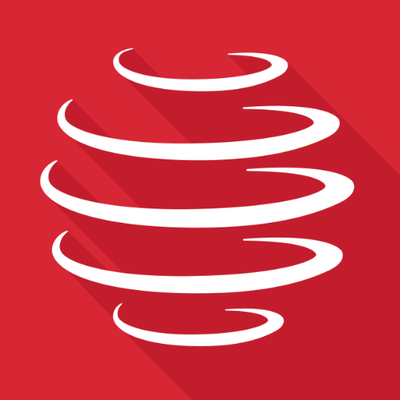 Global Relay
IT
north vancouver, bc, canada
Posted on Saturday, October 28, 2023
Who we are:
For over 20 years, Global Relay has set the standard in enterprise information archiving with industry-leading cloud archiving, surveillance, eDiscovery, and analytics solutions. We securely capture and preserve the communications data of the world's most highly regulated firms, giving them greater visibility and control over their information and ensuring compliance with stringent regulations.
Though we offer competitive compensation and benefits and all the other perks one would expect from an established company, we are not your typical technology company. Global Relay is a career-building company. A place for big ideas. New challenges. Groundbreaking innovation. It's a place where you can genuinely make an impact – and be recognized for it.
We believe great businesses thrive on diversity, inclusion, and the contributions of all employees. To that end, we recruit candidates from different backgrounds and foster a work environment that encourages employees to collaborate and learn from each other, completely free of barriers.
We encourage you to apply if your qualifications and experience are a good fit for any of our openings.
Your role:
As a Data Center IT Manager at Global Relay, you will be responsible for managing all physical aspects of our IT infrastructure, including servers, storage, networking appliances, and related IT equipment within our Data Centers. Your primary objective will be to ensure the highest level of availability for Global Relay's products and services while minimizing interruptions or downtime.
In addition to this, you will work closely with our Operations and Development teams, offering support for both minor and major projects, as well as frequent software releases. You will also take on the role of providing daily leadership, management, mentorship, and development opportunities for our Data Center staff. Furthermore, you will be responsible for establishing and maintaining strong professional relationships with our partners, such as vendors, suppliers, and technical partners.
Your job:
Provide day-to-day operational oversight of data center activities including supervising technicians across all shifts in a 24x7 environment
Ensure all Global Relay production schedules and commitments are met
Contribute to the planning, scheduling, and implementation of hardware such as new servers, storage, and network appliances
Work closely with all IT Operations teams
Ensure the provisioning of hardware is completed on schedule and to the highest standards
Maintain 100% uptime objective of Global Relay services
Maintain a high standard of data center cleanliness and organization through exceptional operational discipline
Track, manage, and document Data Center assets cradle-to-grave
Work closely with the Data Center Facilities Manager to coordinate and maintain a world-class Data Center
Ensure adherence to processes and quality control standards for all work performed by the team
Coordinate with vendors and contractors to ensure data center needs are met in a timely and cost-effective manner
Participate and recommend changes in procedures or equipment that would increase productivity, reduce cost, and better serve Global Relay's disaster recovery and business continuity plans
About you:
5+ years of experience working in a large-scale Data Center.
3+ years of experience in a Lead technical role within a Data Center environment.
Expert knowledge in cabling, racking, and configuring servers, storage, and network equipment.
Experience with the provisioning of enterprise level appliances such as servers, storage, network switches and routers.
Demonstrated experience supporting a global 24x7 internet-based service or product.
Thorough working knowledge of firewall and network architectures.
Demonstrated experience in networking troubleshooting and administration.
Strong communication, organizational, and problem-solving skills.
Strong documentation skills.
Excellent customer presentation skills.
Strong ability to develop and maintain positive working relationships.
Demonstrated ability to Lead, manage, develop, train, and mentor a cohesive and high performing team.
Demonstrated ability to work well under pressure and respond to changing conditions.
Meticulous attention to detail.
Demonstrated ability to be highly confidential and discrete.
Experience working in an environment with formally structured change management process would be considered an asset
Working conditions:
Must be available after hours and / or weekends for emergency related work, service impacting incident resolution, or maintenance that is required during maintenance windows (outside of regular business hours). This position is required to be physically present on site.
Physical requirements:
Must be able to work with heavy equipment.
What you can expect:
At Global Relay, there's no ceiling to what you can achieve. It's the land of opportunity for the energetic, the intelligent, the driven. You'll receive the mentoring, coaching, and support you need to reach your career goals. You'll be part of a culture that breeds creativity and rewards perseverance and hard work. And you'll be working alongside smart, talented individuals from diverse backgrounds, with complementary knowledge and skills.
Global Relay is an equal-opportunity employer committed to diversity, equity, and inclusion.
We seek to ensure reasonable adjustments, accommodations, and personal time are personalized to meet the unique needs of every individual.
We understand flexible work arrangements are important, and we encourage that in our work culture. Whether it's flexibility around work hours, workstyle, or lifestyle, we want to ensure our employees have a healthy work/life balance. We support and value a hybrid work model that blends collaboration with the team in the office and focus time from the comfort of your home.
To learn more about our business, culture, and community involvement, visit www.globalrelay.com.