Technician, Client Support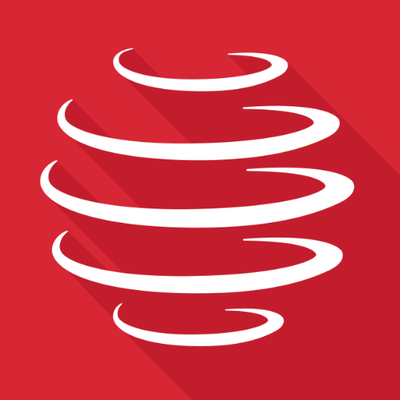 Global Relay
Customer Service
Vancouver, BC, Canada
Posted on Friday, October 6, 2023
Who we are:
For over 20 years, Global Relay has set the standard in enterprise information archiving with industry-leading cloud archiving, surveillance, eDiscovery, and analytics solutions. We securely capture and preserve the communications data of the world's most highly regulated firms, giving them greater visibility and control over their information and ensuring compliance with stringent regulations.
Though we offer competitive compensation and benefits and all the other perks one would expect from an established company, we are not your typical technology company. Global Relay is a career-building company. A place for big ideas. New challenges. Groundbreaking innovation. It's a place where you can genuinely make an impact – and be recognized for it.
We believe great businesses thrive on diversity, inclusion, and the contributions of all employees. To that end, we recruit candidates from different backgrounds and foster a work environment that encourages employees to collaborate and learn from each other, completely free of barriers.
We encourage you to apply if your qualifications and experience are a good fit for any of our openings.
Your Role:
As a valued member of our Team, you will be in the front line of our 24x7 customer facing team that will help us deliver an outstanding customer experience through your knowledge, charisma and dedication. Your primary role will be to focus on ensuring our customer's satisfaction rate is always at 100%, that their requests and issues are handled quickly and professionally as well as making sure their every need is met, and that they are able to use our products effectively and easily.
As our customer's first point of contact, you'll champion their needs and ensuring they have the best possible experience, but you will also spend time working with our product development teams to share customer feedbacks and insights, test new features before release to help us build the best possible products for our customers.
This role offers the chance to work in a collaborative and curious open environment where you are given the opportunity to innovate and grow.
So, if you enjoy learning new things, getting to the bottom of technical issues, sifting around log files, configuring software or troubleshooting in house solutions, this is the opportunity for you!
Your Job:
Provide first class customer service for Global Relay's Unified Communications customers; handling customer calls & emails, identifying their needs, answering inquiries and following up with customers on service issues.
Log and track calls and cases using our in-house CRM solution while maintaining detailed documentation of all interactions with the customer throughout the lifecycle of the request/issue.
You will help us understand customer trends, documenting and reporting what you observe to your Lead in order to better improve the customer experience.
Frequently engage with internal teams to drive sales, development, resolution of issues and major incident activities, handling all customer facing communications to set clear expectations through closure.
Capture, reuse and share knowledge using our in-house solutions, contribute to the learning and success of your team, and the company through collaboration and aiding in documentation.
Work closely with product development teams and QA teams to test new features before releases, bug fixes and surfacing meaningful customer feedback.
About You:
Minimum of 1 year of experience in a Helpdesk, Service Desk or Similar type of customer service/facing role.
Excellent written and verbal communication skills, you enjoy crafting clear and concise messages to customers.
Outstanding organizational, interpersonal skills and exceptional attention to detail.
Solution driven – Ability to listen to concerns, assess situations and respond appropriately.
Technical knowledge and experience in different operating systems, infrastructure, and working knowledge of IT troubleshooting tools and techniques.
Good working knowledge and understanding of Active Directory, SCIM/Identity Management, MFA and SSO.
Ability to exercise good judgement and discretion with confidential information.
You are adaptive and have a strong willingness to learn while working in a fast-paced environment.
You are empathetic and like communicating complex technical problems and solutions to end users at all levels of proficiency and are easily understood by diverse audiences.
You are curious about technology and have a solid understanding of the impact to business when something in software goes wrong.
You have patience, the desire and ability to go above and beyond for the cause.
You are resourceful, flexible and able to work independently with minimal supervision.
Good working knowledge in Salesforce, JIRA and Confluence is a PLUS!
One or more years of experience supporting Instant Messaging platforms on different operating systems (Windows, MacOS, iOS and Android) and SaaS implementations is a plus!
One or more years of experience in integrated SMS and VoIP systems is also a plus!
What you can expect:
At Global Relay, there's no ceiling to what you can achieve. It's the land of opportunity for the energetic, the intelligent, the driven. You'll receive the mentoring, coaching, and support you need to reach your career goals. You'll be part of a culture that breeds creativity and rewards perseverance and hard work. And you'll be working alongside smart, talented individuals from diverse backgrounds, with complementary knowledge and skills.
Global Relay is an equal-opportunity employer committed to diversity, equity, and inclusion.
We seek to ensure reasonable adjustments, accommodations, and personal time are personalized to meet the unique needs of every individual.
We understand flexible work arrangements are important, and we encourage that in our work culture. Whether it's flexibility around work hours, workstyle, or lifestyle, we want to ensure our employees have a healthy work/life balance. We support and value a hybrid work model that blends collaboration with the team in the office and focus time from the comfort of your home.
To learn more about our business, culture, and community involvement, visit www.globalrelay.com.