Software Developer Team Lead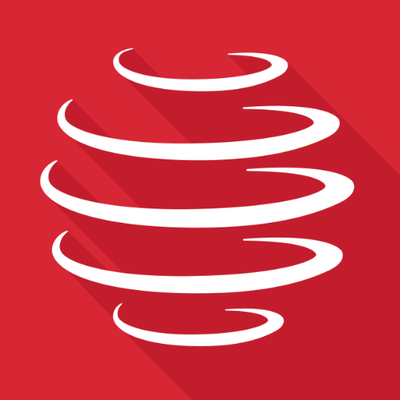 Global Relay
Software Engineering
Kelowna, BC, Canada
Posted on Wednesday, September 27, 2023
Who we are:
For over 20 years, Global Relay has set the standard in enterprise information archiving with industry-leading cloud archiving, surveillance, eDiscovery, and analytics solutions. We securely capture and preserve the communications data of the world's most highly regulated firms, giving them greater visibility and control over their information and ensuring compliance with stringent regulations.
Though we offer competitive compensation and benefits and all the other perks one would expect from an established company, we are not your typical technology company. Global Relay is a career-building company. A place for big ideas. New challenges. Groundbreaking innovation. It's a place where you can genuinely make an impact – and be recognized for it.
We believe great businesses thrive on diversity, inclusion, and the contributions of all employees. To that end, we recruit candidates from different backgrounds and foster a work environment that encourages employees to collaborate and learn from each other, completely free of barriers.
We encourage you to apply if your qualifications and experience are a good fit for any of our openings.
Your role:
As a Team Lead at Global Relay, you will be overseeing small, highly focused teams of developers employing leading edge technologies. We build pioneering products that are used by tens of thousands of users globally to solve real-world business communication and messaging problems. At Global Relay we are continuously pushing the boundaries of application development, and you as the Team Lead will be in one of the driving seats.
Your job:
Lead a team of developers who like to ship product and welcome challenging and complex engineering problems in an Agile environment
Instantiate a culture of knowledge sharing
Mentor and guide the professional and technical development of your team members
Provide continuous feedback, address underperformance, and recognize the individual strengths and contributions of your team members
Instill a spirit of continuous improvement in the team's code, architecture, and processes
Work with product managers to ensure the teams are delivering an accurate product build and work with project managers to ensure the schedules and controls for the development teams are met
Work with appropriate stakeholder to ensure production issues are resolved quickly
Own your team's deliverables and product quality. Ensure we continue to ship scalable, highly-available, and world class products to our customers
Help your team build relationships across functions with QA, Operations, Support and other teams to ensure Global Relay's continuing success
Be a hands-on development team manager who will spend up to 50% of their time in design reviews, sprint planning and other Agile artifacts. Some active coding is a requirement for this role.
Appreciate and advocate for information security and secure coding practices
About you:
An M.S. in Computer Science, Engineering, or an equivalent combination of education and relevant experience
8 years of software development experience, shipping enterprise grade software, using multiple languages and frameworks
2+ years of experience as a hands-on development team manager
Demonstrated track record leading geographically dispersed teams
Demonstrated track record of being a change agent, leaving every team and process better than you found it
Strong communication and consensus building skills
Experience with full stack SaaS development
Experience with advanced web applications
Experience with API development in service and resource-oriented architectures
Experience with large complex databases and data quality and lifecycle issues
Bonus: Experience with Security, Authentication, Authorization, or Cryptography
Tech stack:
Language: Java, Python, Spring Boot Framework
Containerization: Docker, Kubernetes, Skaffold, OpenShift
Databases: PostgreSQL, CockroachDB, Cassandra
Other: ZooKeeper, Kafka, Ansible, Hardware Security Modules
What you can expect:
At Global Relay, there's no ceiling to what you can achieve. It's the land of opportunity for the energetic, the intelligent, the driven. You'll receive the mentoring, coaching, and support you need to reach your career goals. You'll be part of a culture that breeds creativity and rewards perseverance and hard work. And you'll be working alongside smart, talented individuals from diverse backgrounds, with complementary knowledge and skills.
Global Relay is an equal-opportunity employer committed to diversity, equity, and inclusion.
We seek to ensure reasonable adjustments, accommodations, and personal time are personalized to meet the unique needs of every individual.
We understand flexible work arrangements are important, and we encourage that in our work culture. Whether it's flexibility around work hours, workstyle, or lifestyle, we want to ensure our employees have a healthy work/life balance. We support and value a hybrid work model that blends collaboration with the team in the office and focus time from the comfort of your home.
To learn more about our business, culture, and community involvement, visit www.globalrelay.com.