Technical Product Manager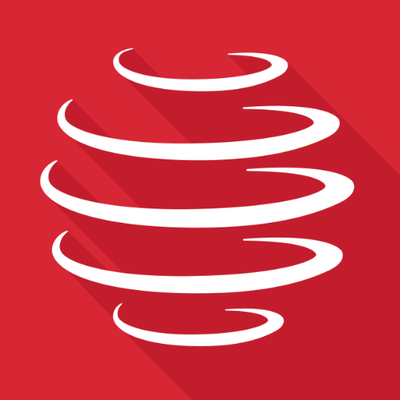 Global Relay
IT, Product
Halifax, NS, Canada
Posted on Monday, September 25, 2023
Who we are:
For over 20 years, Global Relay has set the standard in enterprise information archiving with industry-leading cloud archiving, surveillance, eDiscovery, and analytics solutions. We securely capture and preserve the communications data of the world's most highly regulated firms, giving them greater visibility and control over their information and ensuring compliance with stringent regulations.
Though we offer competitive compensation and benefits and all the other perks one would expect from an established company, we are not your typical technology company. Global Relay is a career-building company. A place for big ideas. New challenges. Groundbreaking innovation. It's a place where you can genuinely make an impact – and be recognized for it.
We believe great businesses thrive on diversity, inclusion, and the contributions of all employees. To that end, we recruit candidates from different backgrounds and foster a work environment that encourages employees to collaborate and learn from each other, completely free of barriers.
We encourage you to apply if your qualifications and experience are a good fit for any of our openings.
Your role:
The Product Management team is responsible for executing product strategy, prioritizing and aligning roadmaps, and for researching and defining enhancements and upgrades to Global Relay services. They ensure our services solve important and urgent market problems.
Global Relay requires an experienced Technical Product Manager ("TPM") to assume ownership of specific components / features of Global Relay's Common Platform. They work closely with their agile team(s), other TPMs, and the broader Product Management team to deliver on the product roadmap, driving new products and features through the development process.
Working with the Product Management team, the TPM will define detailed business requirements, user stories, and acceptance criteria for specific features, and collaborate with their Team Leads, Architects, and UI/UX to ensure high quality designs are produced. TPMs will also attend daily stand-ups, groom their team's backlog, plan sprints, accept completed stories, monitor progress, report status, and be involved in key release activities including documentation and training.
Your job:
Working in a dynamic team environment, the TPM is responsible for:
Owning the up and down responsibility for the delivery of their component / feature
Collaborating with senior product management, sales, support, clients, and other TPMs to produce and manage their component's backlog and contribute to the product roadmap
Translating product roadmap initiatives and feature requests into models, workflow diagrams, epics, user stories, acceptance criteria, and other suitable artifacts
Collaborating with other TPMs, Architects, UI/UX, and Team Leads to drive requirements through the design phase
Identifying and coordinating cross-component dependencies throughout the development process
Working with Product Management, Development, and other departments to actively remove obstacles blocking progress and ensuring program is within schedule
Prioritizing and grooming their team(s) backlog
Attending daily stand-ups with your Product Manager and other TPMs in your product team
Attending daily stand-ups, grooming, sprint planning, demos, retrospectives and other team meetings with your Agile team(s)
Sharing Scrum Mastering duties with other members of your team
Creating work estimates, tracking progress, and reporting status in the form of burn up/down charts and dashboards
Supporting Product Management, Marketing, Sales, Provisioning, Professional Services, Technical Documentation, Training, and Technical Support throughout the release process with training, documentation, announcements, and other release activities
Understanding the design, business logic, and technical architecture of their platform components and how those components interact with the rest of the platform
Serving as the primary product expert (functional, not technical) for the components for which you are responsible
About you:
You might hold a degree in Engineering, Computer Science or a related technical field
You have a number of years of experience as a technical program/product manager or product owner
You likely have experience with Agile and Scrum development methodologies
You communicate effectively with both technical and non-technical individuals
Nice to have:
Experience as a software developer/engineer
Working knowledge of Cloud Computing and Microservices technologies and concepts such as Kubernetes, Object Storage, Pub/Sub Messaging, and CI/CD
Experience working with reporting tools
Experience with a SaaS, messaging or enterprise software company
Experience delivering projects using java, open source, big data technologies (distributed storage, computation, search, queue, etc.)
Experience drive cross-team initiatives and collaborate with stakeholders across the organization
Strong requirement elicitation, analysis, domain modelling, use case modeling, workflow design, and documentation skills
Experience planning, monitoring, and reporting on project status for multiple initiatives/teams
What you can expect:
At Global Relay, there's no ceiling to what you can achieve. It's the land of opportunity for the energetic, the intelligent, the driven. You'll receive the mentoring, coaching, and support you need to reach your career goals. You'll be part of a culture that breeds creativity and rewards perseverance and hard work. And you'll be working alongside smart, talented individuals from diverse backgrounds, with complementary knowledge and skills.
Global Relay is an equal-opportunity employer committed to diversity, equity, and inclusion.
We seek to ensure reasonable adjustments, accommodations, and personal time are personalized to meet the unique needs of every individual.
We understand flexible work arrangements are important, and we encourage that in our work culture. Whether it's flexibility around work hours, workstyle, or lifestyle, we want to ensure our employees have a healthy work/life balance. We support and value a hybrid work model that blends collaboration with the team in the office and focus time from the comfort of your home.
To learn more about our business, culture, and community involvement, visit www.globalrelay.com.