Administrative Assistant, User Experience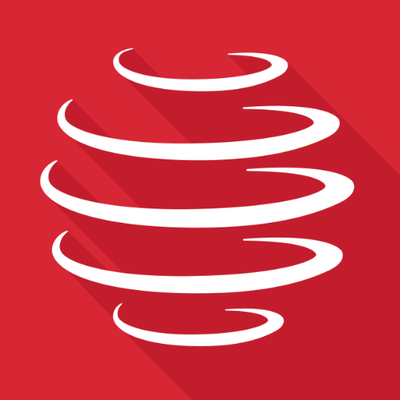 Global Relay
Administration, Design
Vancouver, BC, Canada
Posted on Saturday, September 16, 2023
Who we are:
For over 20 years, Global Relay has set the standard in enterprise information archiving with industry-leading cloud archiving, surveillance, eDiscovery, and analytics solutions. We securely capture and preserve the communications data of the world's most highly regulated firms, giving them greater visibility and control over their information and ensuring compliance with stringent regulations.
Though we offer competitive compensation and benefits and all the other perks one would expect from an established company, we are not your typical technology company. Global Relay is a career-building company. A place for big ideas. New challenges. Groundbreaking innovation. It's a place where you can genuinely make an impact – and be recognized for it.
We believe great businesses thrive on diversity, inclusion, and the contributions of all employees. To that end, we recruit candidates from different backgrounds and foster a work environment that encourages employees to collaborate and learn from each other, completely free of barriers.
We encourage you to apply if your qualifications and experience are a good fit for any of our openings.
Your Job:
Helping the team run smoothly, assisting with communications, recruitment, onboarding and team events. Another key focus will be to establish and maintain a panel made up of client and user volunteers to support Global Relay's user research needs.
Duties and Responsibilities:
Get to know the user experience team and its ways of working to spot opportunities for support
As we grow and processes and procedures evolve, help us get on with some of our pressing tasks, especially around recruitment, onboarding and team events
Support the team in both internal and external communications as design becomes a topic of increasing interest internally and with our clients
Reach out to our varied client base in order to gauge interest in research participation and sign up volunteers
Set up a database with client volunteers and track all activities relating to any research related engagements
As you settle into your role, become the expert and go-to resource for any research recruitment issues and queries
Specialized Duties:
Communicating with customer-facing teams such as CS, PMO, and Sales to organize research sessions with our customers
Communicating with admin and HR to ensure the onboarding of a new hire is run smoothly, or when in-person events need to be organized, or new equipment is requested.
Communicating with the product and development team to announce changes in process or updates related to how the UX team works
About You:
Ability to speak and write English fluently and possess excellent interpersonal and communication skills with excellent telephone etiquette.
Strong knowledge of MS Office Suite, including Outlook, Word, Excel, and PowerPoint.
Exceptional time-management, organizational, and prioritizing skills with great attention to detail.
Strong work ethic with a willingness to multi-task and be flexible to take on varied responsibilities.
Good judgment to proactively and independently solve problems and make decisions.
Goal oriented self-starter who can work independently and reliably with minimal supervision and has an appetite for continuous learning.
Comfortable working under pressure in a fast-paced environment.
A friendly, "can-do" attitude and customer focused approach that will enable you to deal with challenging situations with integrity, empathy and sincerity.
1 or 2 years of experience in a customer facing service or support role would be great
Good working knowledge of Microsoft Office (especially Word, Outlook and Excel) and familiarity with client or supplier databases
Excellent interpersonal skills, confident and able to engage professionally with a wide range of people
Given the nature of your relationship with our clients, strong written and verbal communication in English
Organized and conscientious
Willing to learn new things and with the initiative to make things happen
Previous experience working in a design or research-focused team would be a plus.
What you can expect:
At Global Relay, there's no ceiling to what you can achieve. It's the land of opportunity for the energetic, the intelligent, the driven. You'll receive the mentoring, coaching, and support you need to reach your career goals. You'll be part of a culture that breeds creativity and rewards perseverance and hard work. And you'll be working alongside smart, talented individuals from diverse backgrounds, with complementary knowledge and skills.
Global Relay is an equal-opportunity employer committed to diversity, equity, and inclusion.
We seek to ensure reasonable adjustments, accommodations, and personal time are personalized to meet the unique needs of every individual.
We understand flexible work arrangements are important, and we encourage that in our work culture. Whether it's flexibility around work hours, workstyle, or lifestyle, we want to ensure our employees have a healthy work/life balance. We support and value a hybrid work model that blends collaboration with the team in the office and focus time from the comfort of your home.
To learn more about our business, culture, and community involvement, visit www.globalrelay.com.