Recruitment Coordinator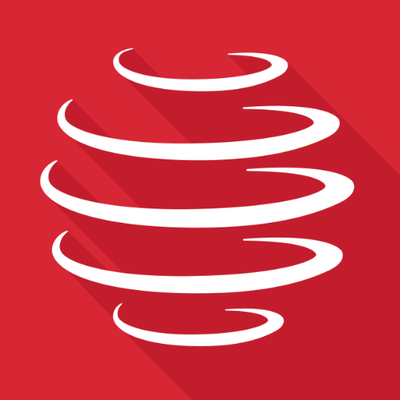 Global Relay
Administration
Vancouver, BC, Canada
Posted on Thursday, September 14, 2023
Who we are:
For over 20 years, Global Relay has set the standard in enterprise information archiving with industry-leading cloud archiving, surveillance, eDiscovery, and analytics solutions. We securely capture and preserve the communications data of the world's most highly regulated firms, giving them greater visibility and control over their information and ensuring compliance with stringent regulations.
Though we offer competitive compensation and benefits and all the other perks one would expect from an established company, we are not your typical technology company. Global Relay is a career-building company. A place for big ideas. New challenges. Groundbreaking innovation. It's a place where you can genuinely make an impact – and be recognized for it.
We believe great businesses thrive on diversity, inclusion, and the contributions of all employees. To that end, we recruit candidates from different backgrounds and foster a work environment that encourages employees to collaborate and learn from each other, completely free of barriers.
We encourage you to apply if your qualifications and experience are a good fit for any of our openings.
Your role:
Are you ready to launch your career in Recruitment? If so, we have the perfect role for you!
We are seeking a detail-oriented and customer-centric individual to join our expanding HR team. Our fast-paced SaaS company is experiencing continuous growth, and as a Recruitment Coordinator you will play a crucial role in supporting our end-to-end recruitment efforts on a daily basis.
In this position, you will champion positive candidate experiences while embodying Global Relay's brand and culture. Your primary responsibility will be to provide seamless logistical support throughout the entire recruitment process. You will be an integral part of a close-knit and dedicated global team that is essential to the growth and success of our organization through its recruitment effort. As a team player, you are enthusiastic about learning and making valuable contributions to help further our success.
Your job:
Own and manage the interview request queue to ensure a smooth and efficient recruitment process for all candidates, minimizing delays
Keep the Applicant Tracking System (ATS) up to date by maintaining job postings and applications, ensuring data accuracy and confidentiality
Effectively communicate and ensure consistent adoption of the established Global Relay recruitment process across the organization
Respond promptly and professionally to inquiries regarding recruitment procedures and processes, adhering to applicable guidelines, policies, and standards
Represent Global Relay in a professional manner when interacting with both internal and external stakeholders, including recruitment agency partners
Assist in conducting reference checks and overseeing the process, ensuring thorough evaluations of candidates are completed in a timely manner
Conduct candidate phone screens, evaluating their communication skills and fit for the opportunity
Collaborate with hiring managers to develop strong working relationships and understand their recruitment needs
Assist in organizing and attending recruitment-related events such as company open houses, industry networking events, information sessions, and career fairs
Support Global Relay's co-op/intern recruitment efforts, fostering relationships with educational institutions and coordinating the hiring process
Maintain and administer the internal employee referral program and other initiatives to attract high-quality candidates
Perform general administrative duties, including data entry, filing, and provide assistance on various HR projects as needed
Conduct routine audits of the candidate pipeline to ensure no candidate falls through the cracks
About you:
1-2 years of work experience in an office or hybrid environment, preferably in the software/tech industry; exposure to recruitment is an asset
Completion of a post-secondary program in HR or a related field
Knowledge of HR standards, best practices, and employment regulations
Proficiency in working with an Applicant Tracking System (ATS), preferably Greenhouse, and advanced proficiency with MS Office Suite, particularly Outlook and Excel
Demonstrated ability to build trust and establish positive relationships with employees at all levels within the organization
Proven track record of handling responsibilities with discretion, judgment, and maintaining confidentiality
Exceptional attention to detail, with excellent written, verbal, and interpersonal communication skills
Strong business acumen and effective time management skills, coupled with a proactive attitude towards learning
Solid analytical and problem-solving abilities, enabling efficient decision-making in the recruitment processes
Excellent organizational skills, including the ability to prioritize and handle multiple tasks under pressure while adapting to changing priorities
Self-motivated and capable of working both independently and collaboratively within a team
Flexibility and a demonstrated ability to take initiative in a dynamic work environment
What you can expect:
At Global Relay, there's no ceiling to what you can achieve. It's the land of opportunity for the energetic, the intelligent, the driven. You'll receive the mentoring, coaching, and support you need to reach your career goals. You'll be part of a culture that breeds creativity and rewards perseverance and hard work. And you'll be working alongside smart, talented individuals from diverse backgrounds, with complementary knowledge and skills.
Global Relay is an equal-opportunity employer committed to diversity, equity, and inclusion.
We seek to ensure reasonable adjustments, accommodations, and personal time are personalized to meet the unique needs of every individual.
We understand flexible work arrangements are important, and we encourage that in our work culture. Whether it's flexibility around work hours, workstyle, or lifestyle, we want to ensure our employees have a healthy work/life balance. We support and value a hybrid work model that blends collaboration with the team in the office and focus time from the comfort of your home.
To learn more about our business, culture, and community involvement, visit www.globalrelay.com.