Associate Product Director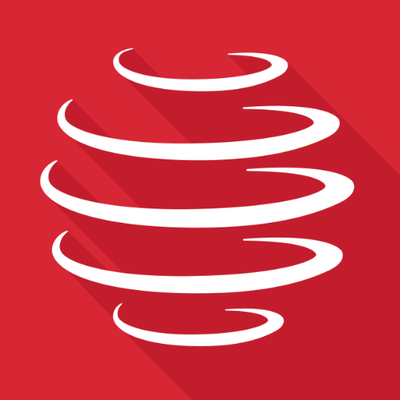 Global Relay
Product
Vancouver, BC, Canada
Posted on Saturday, August 26, 2023
Who we are:
For over 20 years, Global Relay has set the standard in enterprise information archiving with industry-leading cloud archiving, surveillance, eDiscovery, and analytics solutions. We securely capture and preserve the communications data of the world's most highly regulated firms, giving them greater visibility and control over their information and ensuring compliance with stringent regulations.
Though we offer competitive compensation and benefits and all the other perks one would expect from an established company, we are not your typical technology company. Global Relay is a career-building company. A place for big ideas. New challenges. Groundbreaking innovation. It's a place where you can genuinely make an impact – and be recognized for it.
We believe great businesses thrive on diversity, inclusion, and the contributions of all employees. To that end, we recruit candidates from different backgrounds and foster a work environment that encourages employees to collaborate and learn from each other, completely free of barriers.
We encourage you to apply if your qualifications and experience are a good fit for any of our openings.
Your role:
Global Relay provides enterprise services to 23,000 customers across 90 countries, including 22 of the top 25 global banks. As an Associate Product Director, your role entails offering leadership and accountability for your designated product line. In partnership with senior management, you will formulate and promote the product line's vision, strategy, and roadmap, all aligned with Global Relay's overarching business objectives.
The Associate Product Director will provide leadership to the entire Unified Communications product line. In this role, you will cultivate an in-depth comprehension of Global Relay's services and engage closely with both customers and customer-facing teams to grasp market dynamics, value propositions, and avenues for enhancing the product line's value. You will directly oversee your product team, which comprises product and project managers. A close collaboration with senior engineers and architects will also be necessary to ensure a strong alignment and successful execution of the envisioned strategy and roadmap goals.
Your job:
Vision and Strategy: Collaborate with senior leadership to develop a compelling product vision, strategy, and roadmap that aligns with Global Relay's overarching goals.
Cross-Functional Alignment: Communicate and promote the product-line vision, strategy, and roadmap to foster collaboration among engineering, sales, and other departments.
Customer Engagement: Engage directly with customers and prospects, leveraging insights to identify opportunities for enhancing product value and addressing customer needs.
Team Leadership: Lead, mentor, and manage your product team, fostering a culture of innovation, collaboration, and professional growth.
Execution Excellence: Collaborate closely with senior engineers and architects to ensure the successful execution of the product vision, strategy, and roadmap goals.
Requirements and Backlog Management: Curate and maintain a prioritized backlog that reflects the larger product strategy, transforming business needs into actionable requirements.
Resource Planning: Work alongside engineering leadership and HR to support resource planning efforts for your product-line's success.
Problem Solving: Address challenges, escalations, and resource conflicts, setting clear priorities and fostering a solution-oriented mindset.
Collaboration: Collaborate with engineering, test, and UX leaders to make informed decisions and drive activities critical to your product-line.
Product Development: Guide your team in translating business needs, initiatives, and workflows into comprehensive product requirements, enabling iterative value delivery.
Solution Design: Collaborate with Engineering, Test, Architecture, and UX teams to design and deliver effective solutions that resonate with customers.
Subject Matter Expertise: Serve as the primary functional product expert, ensuring a deep understanding of the products within your domain.
User Story Mapping: Ensure seamless alignment of user stories and epics with features, market needs, and value propositions.
Cross-Product Coordination: Facilitate coordination of cross-product dependencies within the Product Management team.
Product Life Cycle: Oversee the entire product life cycle, including successful product launches, iterative enhancements, and eventual end-of-life.
Agile Practices: Embrace Global Relay's agile development and SDLC processes to ensure successful product launches and iterations.
Support and Collateral: Assist Marketing, Provisioning, Sales, and Support through the development and maintenance of technical marketing materials, release notes, and user guides.
Beta Testing: Coordinate beta testing initiatives for new products and features, ensuring smooth rollouts.
Performance Benchmarking: Participate actively in product performance benchmarking activities to ensure continuous improvement.
About you:
8 to 10+ years of experience in senior product management/leadership roles (e.g., Group Product Manager, Associate Director)
Exceptional verbal and written communication skills, enabling effective engagement with technical and business stakeholders
Track record of leading teams of senior TPMs or Group Product Managers across diverse product experiences
Proven ability in team management and mentoring/coaching/training
Proficiency in requirement management practices, including elicitation, analysis, and documentation
Background in enterprise applications, with a solid understanding of their unique challenges
Pragmatic problem-solver with the ability to thrive in a dynamic organizational context
What you can expect:
At Global Relay, there's no ceiling to what you can achieve. It's the land of opportunity for the energetic, the intelligent, the driven. You'll receive the mentoring, coaching, and support you need to reach your career goals. You'll be part of a culture that breeds creativity and rewards perseverance and hard work. And you'll be working alongside smart, talented individuals from diverse backgrounds, with complementary knowledge and skills.
Global Relay is an equal-opportunity employer committed to diversity, equity, and inclusion.
We seek to ensure reasonable adjustments, accommodations, and personal time are personalized to meet the unique needs of every individual.
We understand flexible work arrangements are important, and we encourage that in our work culture. Whether it's flexibility around work hours, workstyle, or lifestyle, we want to ensure our employees have a healthy work/life balance. We support and value a hybrid work model that blends collaboration with the team in the office and focus time from the comfort of your home.
To learn more about our business, culture, and community involvement, visit www.globalrelay.com.