Manager, Accounting Operations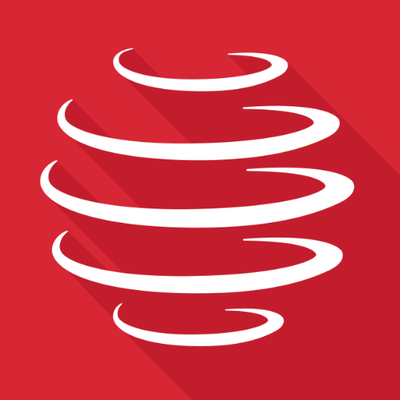 Global Relay
Accounting & Finance, Operations
Vancouver, BC, Canada
Posted on Friday, May 26, 2023
Who we are:
For over 20 years, Global Relay has set the standard in enterprise information archiving with industry-leading cloud archiving, surveillance, eDiscovery, and analytics solutions. We securely capture and preserve the communications data of the world's most highly regulated firms, giving them greater visibility and control over their information and ensuring compliance with stringent regulations.
Though we offer competitive compensation and benefits and all the other perks one would expect from an established company, we are not your typical technology company. Global Relay is a career-building company. A place for big ideas. New challenges. Groundbreaking innovation. It's a place where you can genuinely make an impact – and be recognized for it.
We believe great businesses thrive on diversity, inclusion, and the contributions of all employees. To that end, we recruit candidates from different backgrounds and foster a work environment that encourages employees to collaborate and learn from each other, completely free of barriers.
We encourage you to apply if your qualifications and experience are a good fit for any of our openings.
Your Role:
Reporting to the Controller, you will have a leading role in the Finance and Accounting team overseeing various international accounting functions of Global Relay that are centralized at our head office in Vancouver. This role is cross-functional within both teams and the business at large providing tremendous opportunity for individuals to develop and utilize multi-disciplinary accounting operations knowledge. You will have significant opportunity to grow as a leader within our finance function as our business continues to scale. Your immediate focus as Manager, Accounting Operations will be to take a leadership role in the management of Payroll function of the business. You will work to help develop and mature this team, particularly from a supervisorial and leadership perspective. Beyond Payroll you will primarily work alongside other Finance and Accounting management to scale our Vendor Success (Procurement) function. You have diverse experience in full cycle accounting that will help the Finance and Accounting team achieve operational excellence consistently and reliably. You are a trusted business advisor both within the Finance and Accounting team and cross-functionally to other stakeholders within the organization knowing when and how to triage, escalate or solve business queries and challenges as they arise. You are a key contributor to Finance and Accounting business processes and control design and implementation, ensuring that these processes and controls remain efficient and relevant as the business scales.
Your Job:
Payroll
Lead and mentor a Payroll team of five individuals in Vancouver and London
Perform secondary review of global payroll (Canada, United States, United Kingdom) prepared by the Payroll team
Lead the review of company incentive programs (i.e. commissions) ensuring accuracy and compliance with program policies
Ensure all payroll and benefit deadlines and reporting/tax submissions are completed on a timely basis
Collaborating with Human Resources with ad hoc payroll and compensation analyses, including benefit renewals, staff communications, and other requests, as necessary
Liaise with tax consultants, development managers and the Tax team to provide information and calculations for Canadian and United Kingdom research and development tax incentive programs (i.e. SR&ED and RDEC)
Vendor Success (i.e. Procurement)
Alongside the other Manager, Accounting Operations, collaborate with the Legal and Vendor Success teams to ensure the timely and accurate management of the purchasing intake process, including completeness of information and adherence to procurement policies by requestors resulting in successful vendor onboarding
Responsible for the timely review and approval of purchase orders in adherence with internal purchasing policies and approved forecasts/budgets
Act as finance subject matter expert on assessing qualitative and quantitative financial implications of vendor contracts, including performing analysis during contract negotiation and renewal stages
Ensure accurate and complete capture of financial elements of vendor contracts within the ERP system
Supervise and assist in the compilation of information related to purchasing activities through tracking of actuals versus budgeted spend, including reporting on KPIs to cross-functional purchasing stakeholders
Assume a leadership role in the roll out of Vendor Success process improvement initiatives
Other
Alongside the other Manager, Accounting Operations, process the weekly and ad hoc payment runs, ensuring that vendor bills are paid on a timely basis and that all requested payments meet internal control policies for approval
Responsible for overall management of the accounts payable function, ensuring vendor invoices are captured and payments are approved on a timely and accurate basis
Compile and prepare accounts payable, purchasing, treasury and/or payroll related information requests from management, customers, auditors, regulatory authorities and other government agencies
Mentor, train and develop your team as the company grows while sharing best practices with the Finance and Accounting team and other cross-functional stakeholders
About You:
A minimum of 3-5 years of experience in accounting and finance in a role of similar level of responsibilities
Experience in full cycle accounting in the Software-as-a-Service (SaaS) subscription billing environment is an asset
Global payroll experience is not required but is an asset; however, familiarity with payroll concepts and Canadian payroll is required
Experience in managing people and financial/accounting operations
Qualified professional accountant (CPA, CA, CMA, CGA) designation preferred but not required
Exceptional organizational skills with the ability to multi-task, prioritize and time-manage
Excellent verbal and written communication skills – able to communicate effectively with technical, business, customers, and C-level executives
Impeccable accuracy with numbers and attention to detail
Strong problem-solving skills and the ability to apply cognitive thinking is a must
Excellent telephone etiquette and ability to write clear, concise, and formal business communications
Advanced level MS Excel proficiency, with intermediate to advanced knowledge of Word and PowerPoint
Clear understanding of financial KPIs for SaaS businesses is an asset
Ability to exercise tact and discretion and to be entrusted with confidential information
Familiarity with the Salesforce CRM system and NetSuite cloud-based accounting applications is an asset
Working Conditions:
Able to work hours as necessary to complete job requirements.
What you can expect:
At Global Relay, there's no ceiling to what you can achieve. It's the land of opportunity for the energetic, the intelligent, the driven. You'll receive the mentoring, coaching, and support you need to reach your career goals. You'll be part of a culture that breeds creativity and rewards perseverance and hard work. And you'll be working alongside smart, talented individuals from diverse backgrounds, with complementary knowledge and skills.
Global Relay is an equal-opportunity employer committed to diversity, equity, and inclusion.
We seek to ensure reasonable adjustments, accommodations, and personal time are personalized to meet the unique needs of every individual.
We understand flexible work arrangements are important, and we encourage that in our work culture. Whether it's flexibility around work hours, workstyle, or lifestyle, we want to ensure our employees have a healthy work/life balance. We support and value a hybrid work model that blends collaboration with the team in the office and focus time from the comfort of your home.
To learn more about our business, culture, and community involvement, visit www.globalrelay.com.