DevOps, Site Reliability (Big Data)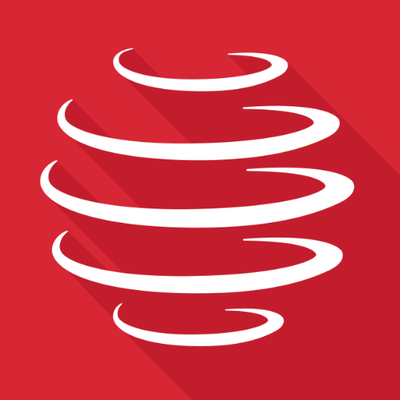 Global Relay
Software Engineering
Vancouver, BC, Canada
Posted on Tuesday, May 16, 2023
Who we are:
For over 20 years, Global Relay has set the standard in enterprise information archiving with industry-leading cloud archiving, surveillance, eDiscovery, and analytics solutions. We securely capture and preserve the communications data of the world's most highly regulated firms, giving them greater visibility and control over their information and ensuring compliance with stringent regulations.
Though we offer competitive compensation and benefits and all the other perks one would expect from an established company, we are not your typical technology company. Global Relay is a career-building company. A place for big ideas. New challenges. Groundbreaking innovation. It's a place where you can genuinely make an impact – and be recognized for it.
We believe great businesses thrive on diversity, inclusion, and the contributions of all employees. To that end, we recruit candidates from different backgrounds and foster a work environment that encourages employees to collaborate and learn from each other, completely free of barriers.
We encourage you to apply if your qualifications and experience are a good fit for any of our openings.
Your Role:
Global Relay delivers enterprise services to 23,000 customers in 90 countries, including 22 of the top 25 global banks. Our infrastructure teams provide fantastic opportunities for people in DevOps, Site Reliability and System Administrator roles who are passionate about massively scalable, big-data architecture, with a strong focus on security.
Deploy, update, and monitor distributed systems
Support multiple on-premise environments
Scale and manage infrastructure with high throughput, availability and storage requirements
Automate all the things
Required Skills:
Experienced system administrator of bare metal, VM and orchestrated deployments
Automation tools such as Ansible/Puppet/Chef/Salt/Fabric
A desire to dig deep to troubleshoot, debug and decouple the layers that comprise distributed systems
Scripting (Bash, Python, etc.)
Ability to analyze complex systems and problems and express them in simple terms
Nice-to-have Skills:
Experience researching and advising on new technology implementations
Experience with any distributed data stores (ArangoDB, Aerospike, Cassandra, CockroachDB, Couchbase, Elasticsearch, Kafka, MinIO, Pulsar, Redis, Hadoop, Scylla etc.)
SQL administration (Postgres, MySQL, SQL Server, Oracle)
Containerization experience (Docker, Swarm, Kubernetes)
Networking experience (DNS, VLANs)
Experience with load balancers (HAProxy)
Building and maintaining CI/CD pipelines (Jenkinsfiles)
Monitoring/logging infrastructure (Splunk, ELK, Graphite, Grafana, Prometheus)
About You:
A problem solver who takes initiative
Effortlessly self-motivates while working on team-based projects
A well organized, thorough and detail oriented person
Able to keep the "bigger picture" in mind while prioritizing conflicting demands and tasks
Confident enough to voice your opinion, ask questions and not afraid to suggest a better solution, without being abrasive
What you can expect:
At Global Relay, there's no ceiling to what you can achieve. It's the land of opportunity for the energetic, the intelligent, the driven. You'll receive the mentoring, coaching, and support you need to reach your career goals. You'll be part of a culture that breeds creativity and rewards perseverance and hard work. And you'll be working alongside smart, talented individuals from diverse backgrounds, with complementary knowledge and skills.
Global Relay is an equal-opportunity employer committed to diversity, equity, and inclusion.
We seek to ensure reasonable adjustments, accommodations, and personal time are personalized to meet the unique needs of every individual.
We understand flexible work arrangements are important, and we encourage that in our work culture. Whether it's flexibility around work hours, workstyle, or lifestyle, we want to ensure our employees have a healthy work/life balance. We support and value a hybrid work model that blends collaboration with the team in the office and focus time from the comfort of your home.
To learn more about our business, culture, and community involvement, visit www.globalrelay.com.