Facilities Maintenance and Support Worker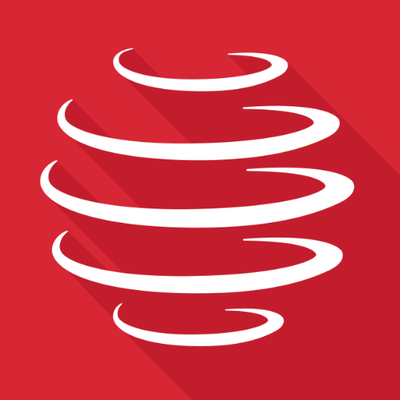 Global Relay
Customer Service, Operations
north vancouver, bc, canada
Posted on Friday, May 5, 2023
Who we are:
For over 20 years, Global Relay has set the standard in enterprise information archiving with industry-leading cloud archiving, surveillance, eDiscovery, and analytics solutions. We securely capture and preserve the communications data of the world's most highly regulated firms, giving them greater visibility and control over their information and ensuring compliance with stringent regulations.
Though we offer competitive compensation and benefits and all the other perks one would expect from an established company, we are not your typical technology company. Global Relay is a career-building company. A place for big ideas. New challenges. Groundbreaking innovation. It's a place where you can genuinely make an impact – and be recognized for it.
We believe great businesses thrive on diversity, inclusion, and the contributions of all employees. To that end, we recruit candidates from different backgrounds and foster a work environment that encourages employees to collaborate and learn from each other, completely free of barriers.
We encourage you to apply if your qualifications and experience are a good fit for any of our openings.
Your role
Global Relay is looking to add a hardworking and passionate individual to our team at our North Vancouver facility. This role will be responsible for making sure our facility is maintained to the highest standards possible. You will be part of a diverse team at the facility that is responsible for maintaining many aspects of Global Relay's operations.
Your job
Assist with shipping and receiving tasks
Unpack shipments and dispose of packing materials appropriately
Conduct facilities cleanliness checks and address any issues
Vacuuming, mopping and sweeping as required to keep facility clean
Cleaning of high touch areas in building (railings, doors, etc)
Handling of recycling to ensure as much material is diverted from landfill
Seasonal pressure washing of outdoor areas
Building exterior maintenance and cleaning
Interior and exterior wall patching and touchup painting
Assist staff with mechanical and building system maintenance tasks
Replace air filters in all air handling equipment as directed
Assist staff with moving and installing equipment as needed
Minor gardening and landscaping upkeep and coordination with gardeners
Clearing of snow and salting as needed
Assist with inventory management tasks as needed
Assist with equipment decommissioning as needed
Assist with supervision of 3rd party contractors as needed
About you
Ability to work independently with little supervision
Ability to problem solve
Experience performing building maintenance
Experience performing minor repairs and painting
Passion for doing a good job even on the simple tasks
Able to work with hand and power tools safely
Experience in warehouse work an asset
Experience in construction an asset
Commute daily to North Vancouver (we are 15min walk from the Seabus)
Positive attitude
Willingness to learn new skills
Good communication skills
Must be able to pass a criminal record and back ground check
Working conditions:
Working conditions entail working in the following environments:
Extended periods of work in Data Center spaces, which can be noisy and have temperature extremes (10*c to 40*c)
Working outside on building repairs and maintenance (pressure washing, painting)
Working at a desk to complete documentation
Extended periods of standing or working on one's feet
Physical requirements:
This position requires the following abilities;
Lift and carry 50Lbs, and has prolonged periods of standing
Climb ladders and work from them
Work with power tools such as drills, saws, pressure washers
Work with hand tools such wrenches, sockets, screwdrivers, pliers
What you can expect:
At Global Relay, there's no ceiling to what you can achieve. It's the land of opportunity for the energetic, the intelligent, the driven. You'll receive the mentoring, coaching, and support you need to reach your career goals. You'll be part of a culture that breeds creativity and rewards perseverance and hard work. And you'll be working alongside smart, talented individuals from diverse backgrounds, with complementary knowledge and skills.
Global Relay is an equal-opportunity employer committed to diversity, equity, and inclusion.
We seek to ensure reasonable adjustments, accommodations, and personal time are personalized to meet the unique needs of every individual.
We understand flexible work arrangements are important, and we encourage that in our work culture. Whether it's flexibility around work hours, workstyle, or lifestyle, we want to ensure our employees have a healthy work/life balance. We support and value a hybrid work model that blends collaboration with the team in the office and focus time from the comfort of your home.
To learn more about our business, culture, and community involvement, visit www.globalrelay.com.